Milwaukee County closes on sale of Downtown Transit Center, clears way for Couture project
MILWAUKEE -- Milwaukee County Executive Chris Abele announced on Tuesday, August 30th that the county closed on the sale of the Downtown Transit Center to developer Rick Barrett. It is considered the final hurdle in moving forward on the Couture project.

The Couture is planned as a 44-story high-rise building, $122 million mixed-use development project.

In a news release issued by Abele's office, the county executive said the following:

"Getting big, complicated things done takes time, leadership, and perseverance, but when we overcome these challenges the payoff is huge. Instead of an underutilized transit center on our lakefront, Milwaukee will now have at the Couture a national model for transit-oriented development, connecting people with jobs and opportunities all over the county."

The Couture is expected to be a key part of the Lakefront Gateway project. Plans call for it to have a transportation hub incorporating pedestrian walkways and bridges, traditional county buses, Milwaukee County's proposed Bus Rapid Transit line, bikes and the streetcar.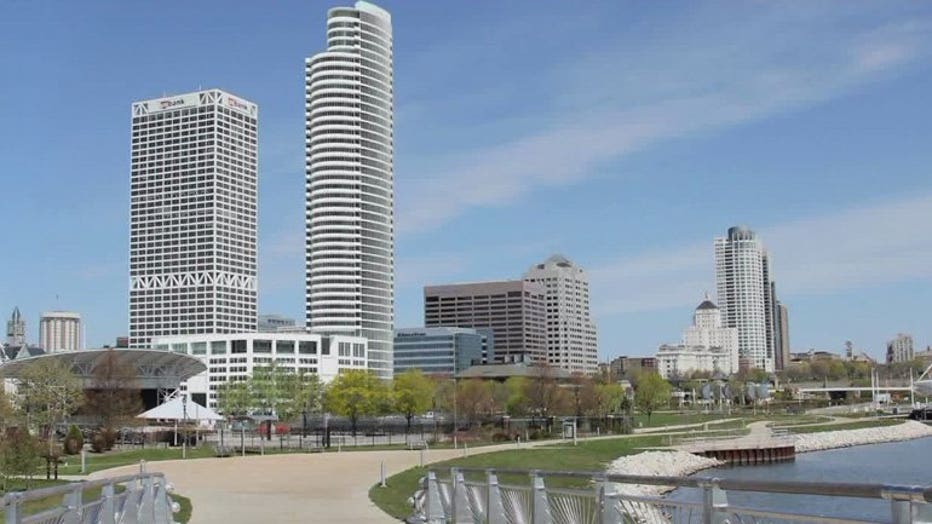 Couture project proposed for Milwaukee's lakefront


The Graef team highlighted several important themes in its presentations including flowing water, complementing the neighboring uses and activities, and attracting people to the plaza. The plaza site is between Michigan Street and Clybourn Street, east of Lincoln Memorial Drive. The land currently is a lawn bisected by Harbor Drive that folks attending Maier Festival Park merely walk past.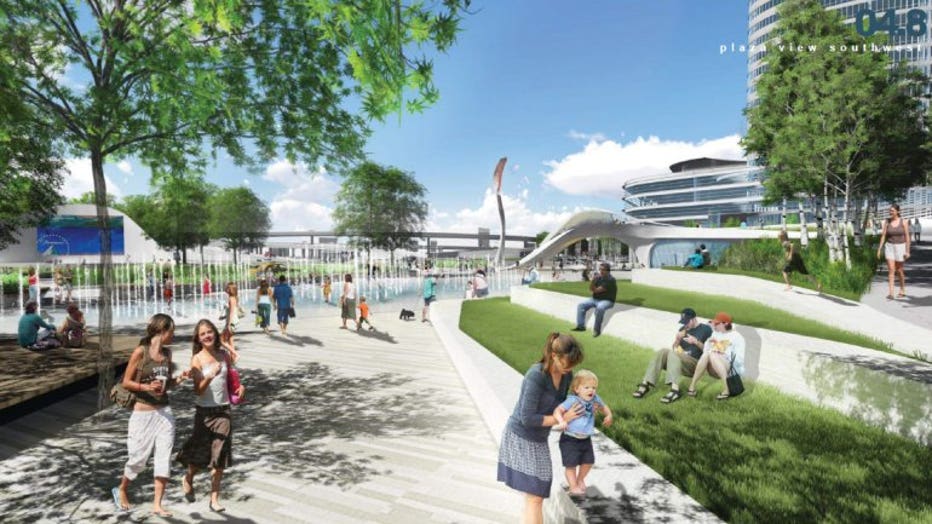 Lakefront Gateway Plaza (Graef)


The Lakefront Plaza will be designed by a team with several local companies led by Graef. That decision was announced in October 2015. The Graef team is based in Milwaukee and includes PFS Studio of Vancouver, British Columbia, Rinka│Chung of Milwaukee, Dan Euser WaterArchitecture of Richmond Hill, Ontario, and locally-based NEWaukee.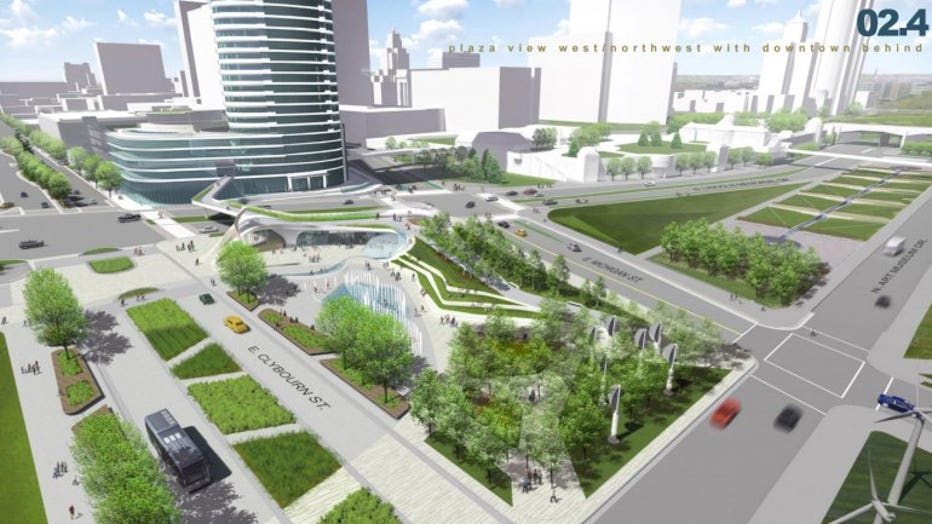 Lakefront Gateway Plaza (Graef)