Milwaukee County Board approves $500,000 for repairs to Mitchell Park Domes
MILWAUKEE COUNTY -- The Milwaukee County Board on Thursday, March 17th approved $500,000 in funding for repairs to the Mitchell Park Domes.

A Milwaukee County Board committee approved the $500,000 on March 8th, the same day Milwaukee County Executive Chris Abele announced the creation of a "Domes Long-Term Planning Steering Committee" that will "help seek public input and create a vision for a facility which serves the needs of a broad spectrum of Milwaukee County residents and organizations, as well as create recommendations on how to proceed."

Officials with Milwaukee County Parks are expected to come back to the County Board in May to provide an update on the project -- and possibly request additional funding to repair the other two Domes (Arid and Tropical).

The goal is for the Show Dome to reopen in May, and for the other two Domes to reopen by the end of the year.

The Mitchell Park Domes have been closed since January 29th, after a piece of concrete fell from the Arid Dome.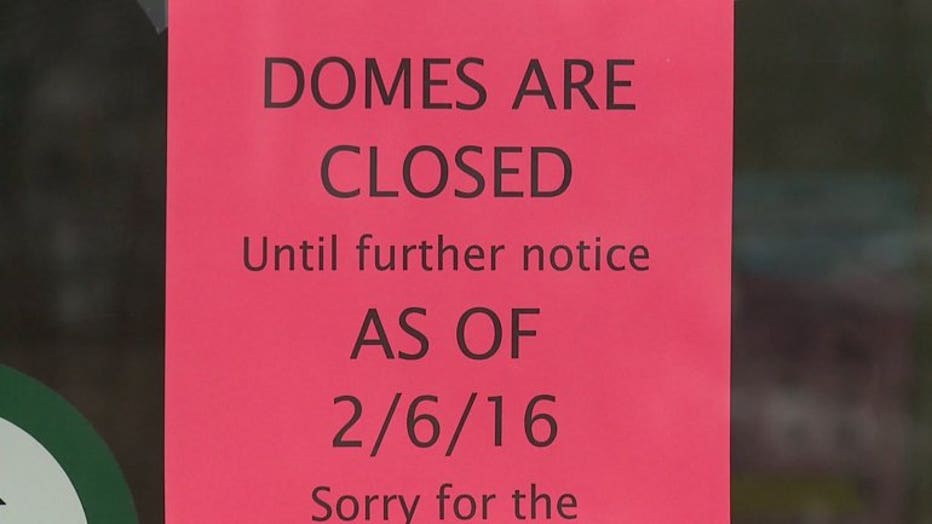 Mitchell Park Domes weekend closure


In September 2015, Milwaukee County Parks Director John Dargle Jr. testified in support of a $500,000 plan to put up safety nets in the Domes.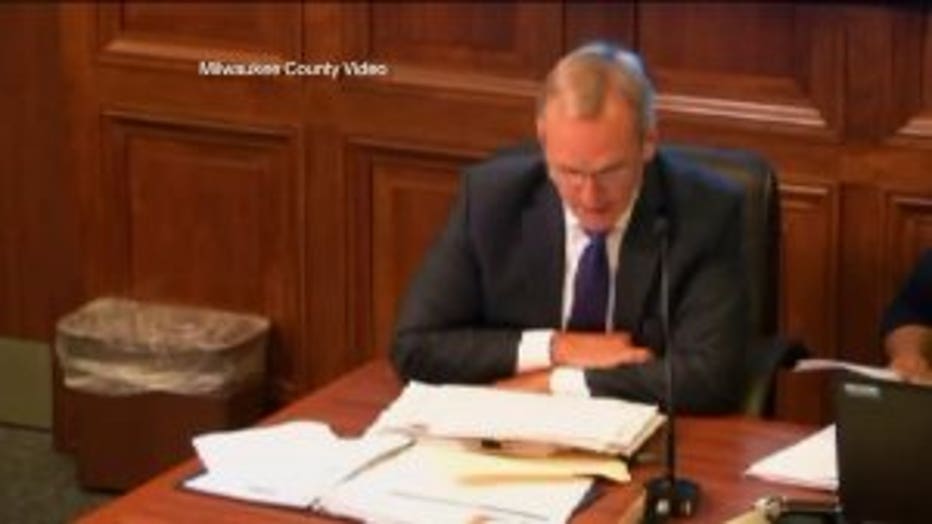 In September 2015, Milwaukee County Parks Director John Dargle testified in support of a $500,000 plan to put up safety nets in the Domes.


"Installing some netting that would protect our patrons. We have noticed additional concrete cracks and concrete chipping from the frame there," Dargle said.

The nets were never installed.

Milwaukee County Executive Chris Abele insists parks officials were monitoring the concrete. He said the Domes were safe when they were open.

"We said, `hey look, if there`s even the slightest risk, we`re shutting all three Domes,' not because I want to shut down the Domes, but because I won`t compromise public safety," Abele said.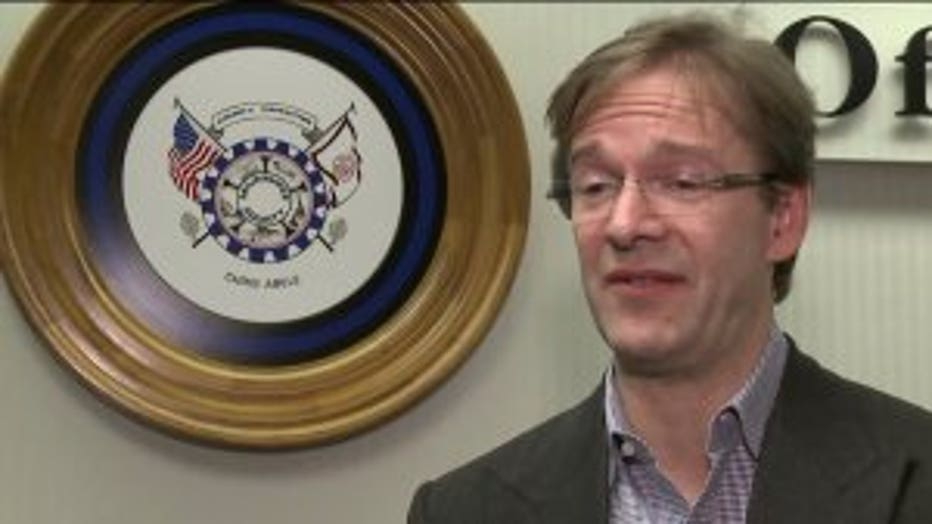 Milwaukee County Executive Chris Abele


As for why the netting wasn't put up sooner, a spokeswoman for Abele's office said they were already exploring netting options.

The spokeswoman said the plan was to install it this summer, when there are fewer visitors and events.

Long-term, a rough estimate for full restoration of all three Domes ranges between $60 million and $71 million.

Abele's opponent in the race for Milwaukee county executive, Senator Chris Larson, said he is committed to keeping the Domes.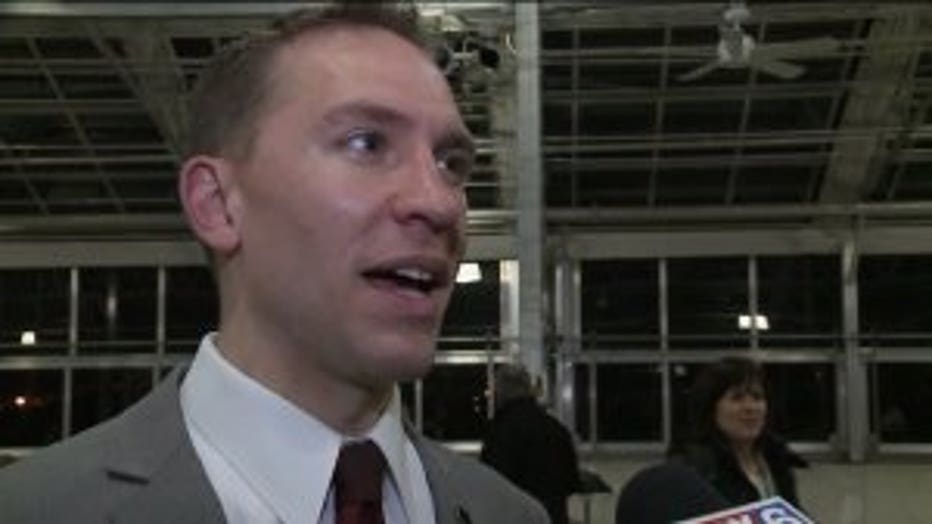 "Just staring at a spreadsheet and saying `we`re gonna lower what the debt is,` I feel like it`s not a real way to be able to look at our community and look at the values that really matter to us," Larson said.

Abele said he wants more specific estimates before turning the decision over to the public.

"I have to make sure when we`re gonna make a huge investment, if we are here, of your money, that the public has ample opportunity to weigh in and weigh in knowing here`s what it`s gonna cost over time," Abele said.

Parks officials say the $500,000 already available for Domes repairs will cover the nets in the Show Dome, which hosts the majority of events in the Domes. Abele says the goal is for that dome to reopen by May 1st.

The $500,000 currently available came from a county board resolution last July that took more than $7 million out of the county's Debt Service Reserve. According to the county comptroller's office, the projected 2016 DSR amount is $29.2 million.

$5 million of that amount was dedicated to Milwaukee County Parks projects. Abele vetoed the resolution but the board overrode that veto. Abele says he's not opposed to more parks spending; it's that he doesn't want to use debt funds for anything else.

"We've built a debt reserve, which is a responsible thing for the county to do. That's why we got an improved credit rating, which means we pay less on our debt, which means we're getting better value out of your money," Abele said.

Abele says the funding should come instead from the county's contingency fund. The 2016 appropriation for that fund is about $5.2 million.

County Board Chairman Theodore Lipscomb says given the surpluses of recent years, the county can afford to dip into the DSR for needed improvements.

"Certainly, we'd like to take care of our debt and be responsible," Lipscomb said, "But if you don't even take care of your maintenance when you have a surplus, when will you ever catch up?"

Dargle has said it will cost another $500,000 to take care of the Arid Dome and Tropical Dome. Under Abele's proposal, that money will come from the contingency fund.