Milwaukee Co. Sheriff's Deputy attacked during traffic stop
MILWAUKEE -- 23-year-old Matthew Sleider of Wauwatosa and 22-year-old Brandon Bell of Milwaukee were taken into custody after attacking a Milwaukee County Sheriff's Deputy during a routine traffic stop early Friday morning, November 2nd on westbound I-94.
Officials say the deputy was conducting a routine traffic stop around 2:21 a.m. on westbound I-94 near 20th St. When he approached the vehicle, he detected a strong odor of alcohol coming from the driver's breath.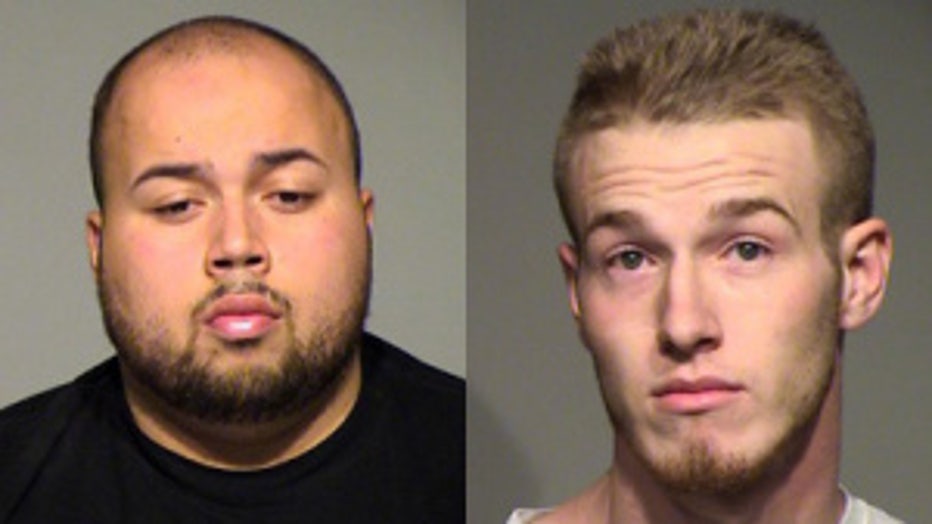 The driver, Sleider, was ordered out of his vehicle to perform a field sobriety test. But while conducting that test, Bell, who was a passenger in the car, exited and assaulted the deputy from behind.
Bell repeatedly struck the deputy in the head and face causing bruising, swelling and cuts. Officials say the deputy, a 17-year veteran, was able to tase that passenger.
A second deputy arrived and attempted to take Sleider into custody for drunk driving. Sleider refused several orders and was pepper sprayed.
Sleider was arrested for felony violation of probation/parole, resisting/obstructing an officer, and operating while intoxicated. Bell was arrested for felony battery to a police officer and resisting/obstructing an officer.
Police say the attacked deputy was treated for his injuries -- and is okay.
Monitor FOX6 News and FOX6Now.com for updates on this developing story.