Milwaukee Co. Sheriff David Clarke resigns, says he will announce 'next steps' soon


MILWAUKEE -- Milwaukee County Sheriff David Clarke abruptly resigned Thursday, August 31st without explaining his future plans.


Milwaukee County Sheriff David Clarke


The announcement is a reversal for Clarke, who said in June that he "will be sheriff until January 2019 at a minimum" and pledged to resign only after Milwaukee County Executive Chris Abele, with whom he has feuded for years.

Clarke's resignation is effective at 11:59 p.m. Thursday, according to a one-sentence resignation letter he provided to the Milwaukee County clerk Thursday afternoon. His departure marks the end of a roller-coaster ride in recent months, in which Clarke announced plans to leave for a job in President Donald Trump's administration that never materialized.

"After almost 40 years serving the great people of Milwaukee County, I have chosen to retire to pursue other opportunities," Clarke said in a brief statement sent to reporters Thursday. "I will have news about my next steps in the very near future."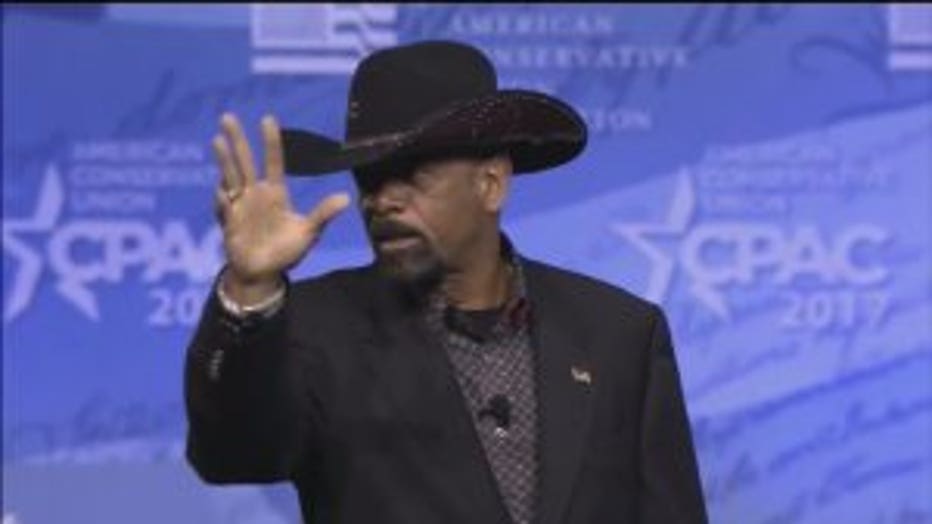 Milwaukee County Sheriff David Clarke


Clarke will have "some exciting new projects" to announce after the Labor Day holiday, according to a message sent to FOX6 News from a Gmail account associated with the sheriff.

Inspector Richard Schmidt, the highest-ranking official at the Milwaukee County Sheriff's Office besides Clarke, will become acting sheriff, county officials said at a Thursday news conference.

Gov. Scott Walker will appoint a replacement to fill out the rest of Clarke's term, which ends next year.

Walker had not received the resignation letter from the Milwaukee County clerk as of 4 p.m., said Tom Evenson, a Walker spokesman. Once that happens, the governor's office will accept applications for the position.

Walker may already have a potential successor in mind because Clarke had previously announced plans to resign during a talk radio interview on May 17th. At that time, Clarke said he intended to take a job in the U.S. Department of Homeland Security, but the agency never confirmed such a position had been offered.




Abele, who has frequently sparred with Clarke, said he was happy for the county to begin a new chapter.

"Today's announcement isn't an end point," he told reporters at his office in downtown Milwaukee. "It's a beginning. It's a beginning of an opportunity like I said for this county to have new leadership."

County Board Supervisor Deanna Alexander, one of Clarke's few supporters among Milwaukee County's elected officials, thanked the sheriff.

"Whether Sheriff Clarke accepts leadership of another government agency or chooses another worthy project, he is capable of much and I will miss him," Alexander tweeted Thursday evening.

Clarke's many liberal foes welcomed his departure.

Voces de la Frontera, an advocacy group for immigrants and low-wage workers, had sharply criticized Clarke for seeking authority for his deputies to perform the functions of immigration agents. The group called his departure "a victory for the people of Milwaukee County and the state of Wisconsin" and claimed credit for driving him out of office.

"After years of abuse at his hands, the people of Milwaukee can sleep soundly tonight," state Sen. Lena Taylor, a Democrat from Milwaukee and a frequent Clarke critic, said in a statement.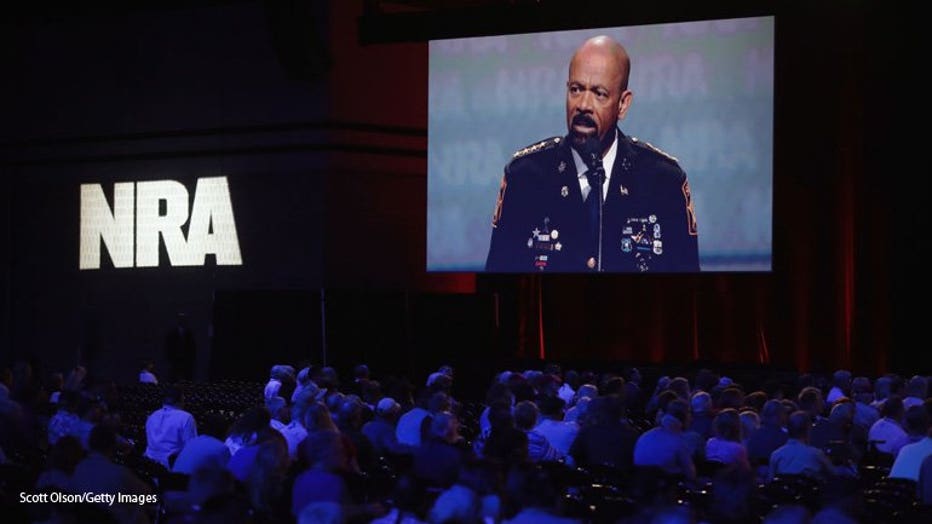 ATLANTA, GA - APRIL 28: David Clarke Jr., sheriff of Milwaukee County, Wisconsin, speaks to guests during the NRA-ILA's Leadership Forum at the 146th NRA Annual Meetings & Exhibits on April 28, 2017 in Atlanta, Georgia. The convention is the larg


The tough-talking, cowboy hat-wearing firebrand made himself a darling of the political right through his brash social media presence, his staunch support for Trump's crackdown on illegal immigration and his support for patrolling Muslim neighborhoods.

Some Wisconsin conservatives had encouraged Clarke in recent months to challenge U.S. Sen. Tammy Baldwin, a Democrat, but he repeatedly rejected their overtures.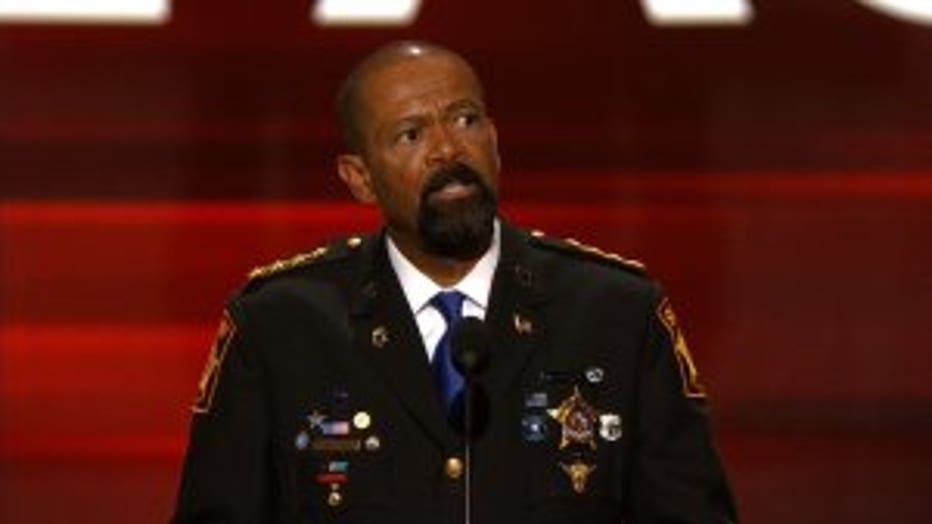 Milwaukee County, Wisconsin Sheriff David Clarke speaks at the Republican National Convention 2016 on Monday, July 18.


Clarke was one of the few African-Americans to speak at the Republican National Convention last year. He has been vocal about gun rights and critical of what he called the "hateful ideology" of the Black Lives Matters movement, saying at times, "Stop trying to fix the police. Fix the ghetto."

Clark has been sheriff of Milwaukee County since 2002 and spent more than two decades before that with the city's police department.

A lengthy inquest into the dehydration death of a Milwaukee County Jail inmate earlier this year raised troubling questions about how Clarke managed the jail — just as the White House was said to be considering him. The Milwaukee County District Attorney's Office is considering charges in the case, but not against Clarke, because prosecutors said he wasn't directly involved in the events that led to the inmate's death.

Clarke, a frequent Fox News guest, earned more than $105,000 last year in speaking fees — almost as much as his sheriff's salary — at more than three dozen events across the country.