Milwaukee Co. Board rejects $60 wheel tax, votes to slash spending instead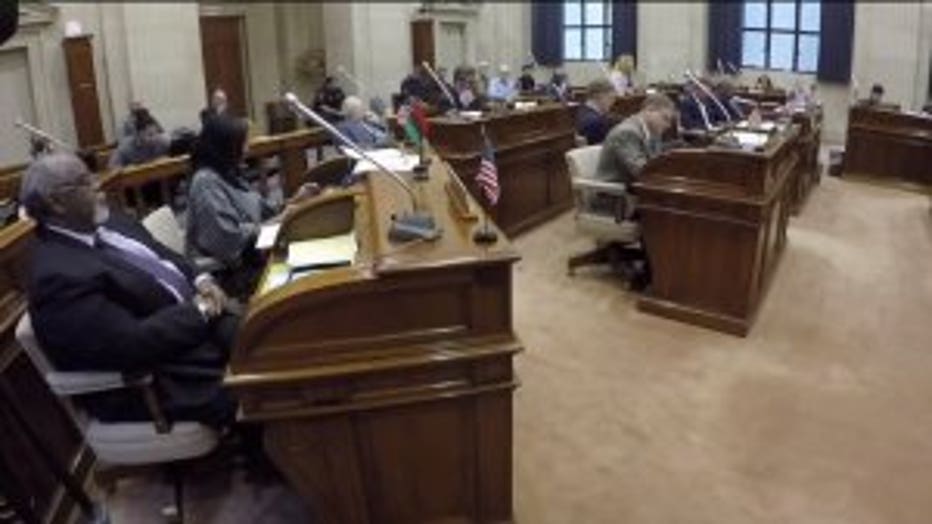 Milwaukee County Board of Supervisors


MILWAUKEE -- The Milwaukee County Board of Supervisors overwhelmingly rejected a $60 wheel tax proposed by County Executive Chris Abele and voted instead to slash spending during its meeting on Monday, November 6th.

In a surprise move, Abele said he would allow the budget to take effect without vetoing the board's changes -- but also without his signature.

The vote was 16-2 in support of a budget amendment offered by Board Chairman Theo Lipscomb. The amendment keeps the current $30 vehicle registration fee that the board enacted last year. It makes across-the-board spending cuts that Abele's administration has warned will lead to the elimination of popular programs and bus routes.

The board's decision comes despite two weeks of Abele campaign ads airing on television and radio urging people to call supervisors and oppose the cuts. The ads do not mention Abele's alternative, doubling the wheel tax.

"It would've been political suicide for us to go for another $30 wheel tax," said Supervisor Willie Johnson, one of several supervisors to criticizes Abele's ad campaign before voting for Lipscomb's amendment.

Supervisors Deanna Alexander and Marina Dimitrijevic were the two votes against Lipscomb's amendment.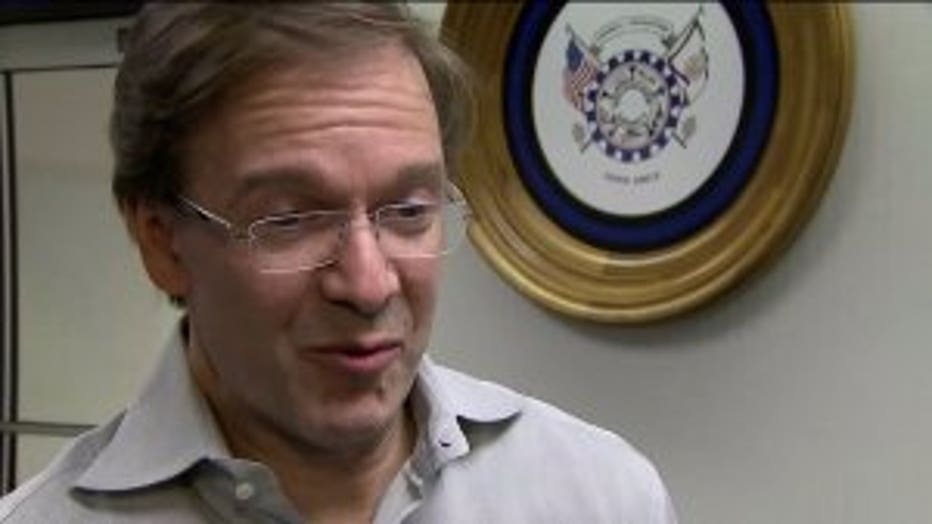 Milwaukee County Executive Chris Abele


Abele said he would not make vetoes because the 16-2 vote was so overwhelming that the board could override any vetoes he would make. But he said he would not endorse the budget by signing it.

"The board can pass this budget cut, but they also have to own the fact that when you cut that many millions of dollars out of the budget, you are cutting services," Abele said.

Last week, Abele's administration detailed the cuts it would make if Lipscomb's amendment were to pass. Among them: eliminating the sea lion exhibit at the Milwaukee County Zoo, closing the Schulz Aquatic Center in Glendale, reducing the number of indigent burials, and cutting 10 of the county's bus routes.

Lipscomb has called the list "deplorable" and said Abele included some popular services to scare the public.

Abele has said new revenue is necessary for a cash-strapped county facing pension obligations and stagnant aid from the state.

The executive's decision to allow the budget to take effect without his signature surprised some supervisors, who approved the budget on final passage by a 15-3 margin Monday afternoon.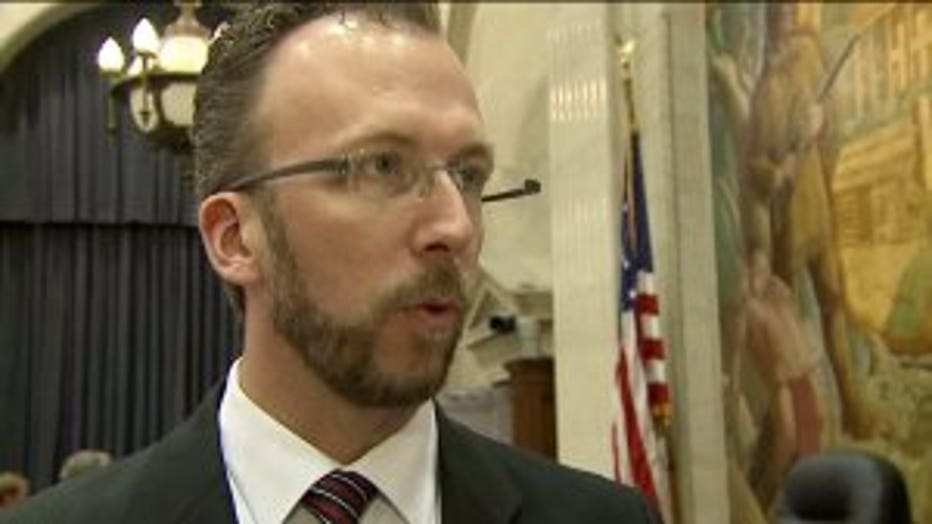 Milwaukee County Board Chairman Theo Lipscomb


"This executive still seems to not accept that there's compromise required," Lipscomb said in an interview. "Not making any vetoes is a nice gesture but not signing the budget fails to acknowledge that this board came together amazingly."

Earlier Monday morning, the board voted 11-7 against taking up an alternative package of changes offered by the board's three-member conservative wing: Alexander, Dan Sebring and Steve Taylor.

The three supervisors' package would've eliminated the Milwaukee County Transit System's GO Pass, which subsidizes bus rides for disabled residents and people over the age of 65, while increasing funding for the Milwaukee County Sheriff's Office.

The amendment also would've required 10 percent of parking spaces at county parks and Milwaukee's Lakefront to remain free. Abele's budget -- and Lipscomb's amendment -- allows the county to put parking meters in the parks and along the Lakefront.

Alexander criticized board members for not considering her amendment, which she made public on Sunday, and said Lipscomb's amendment makes cuts without considering which departments deserve reductions.

"It's almost like Oprah: 'You get a cut, you get a cut, you get a cut,'" Alexander said during the debate.

The thought of a $60 wheel tax proved too much for supervisors.

"When we're in the hole next year,  when we have a deficit, do we go to a $90 wheel tax? When does it stop?" said Supervisor Sequanna Taylor. "In my district, I have a lot of people tell me they can't afford it and would rather move because this is unfair to them."