Milwaukee Brady Street 11-story hotel would 'fill a need,' alderman says
MILWAUKEE - A proposed 11-story Milwaukee hotel at Farwell and Brady would replace the Farwell Point building, changing the look of the neighborhood and, potentially, a lot more.
"When I think Milwaukee, I think Brady Street," said Moath Alshahrani, a grad student living in the neighborhood. "If you look at Prospect, there's a lot of high-rises, buildings, but nothing on Brady Street, so I think it would be cool."
On a street where there are plenty of places to eat, drink and shop, there would also be a place to stay.
"I think it will fill a need," said Milwaukee Alderman Jonathan Brostoff, who represents the district. "Unfortunately, we don't have any hotels on the east side, not yet, although there's been demand and need for many years."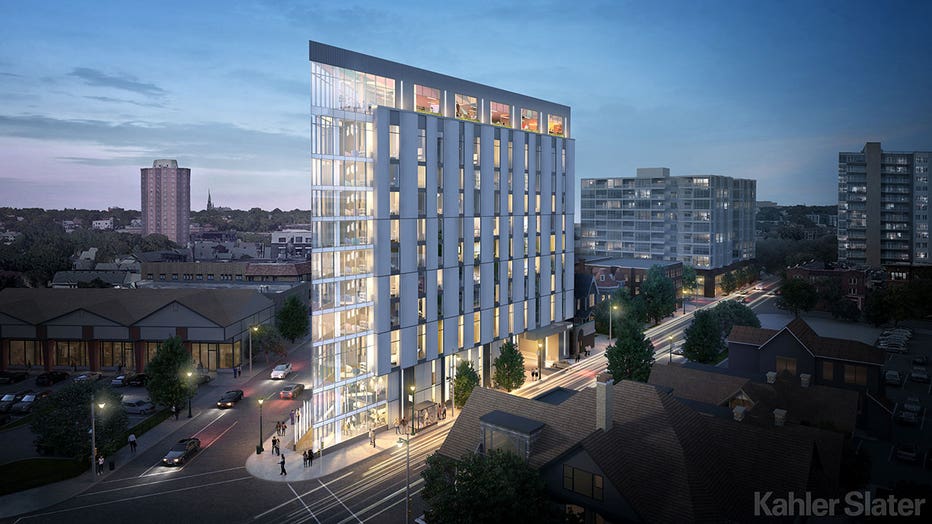 Proposed hotel for Brady Street in Milwaukee
The Farwell Point building, which would be redeveloped into the hotel, currently houses a gaming store.
It's early in the process, with no word yet on a name, but renderings show a structure that would overlook the easternmost portion of Brady Street at its intersection with N. Farwell and N. Cambridge.
"It's also nice because it's close to the university, close to the hospital," said Brostoff. 
Developers have put in an application with the city for a zoning change to make this happen. The Common Council would have to approve it.
SIGN UP TODAY: Get daily headlines, breaking news emails from FOX6 News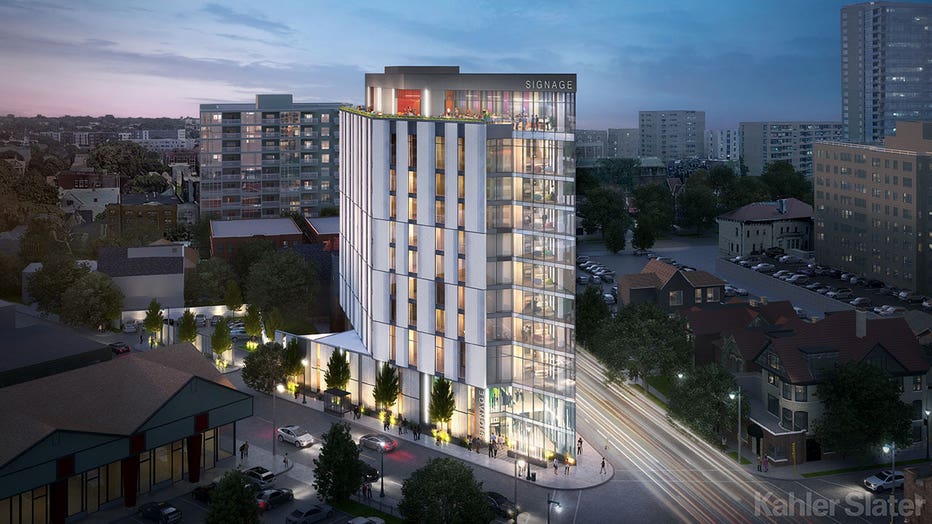 Proposed hotel for Brady Street in Milwaukee
"I think the idea of the hotel could be transformatively positive," said Brostoff.
Brostoff said he's hopeful the hotel would raise up the rest of the street.
"The nice part about a hotel is the people that are going to be coming, walking the block, spending money, hanging out, supporting the neighborhood," said Brostoff. 
"I think it will like, bring this place alive," said Alshahrani.
A public meeting is scheduled for Jan. 23 at 6 p.m. at Dorsia on Brady Street, owned by Jeno Cataldo, who is developing the project with Michael Klein.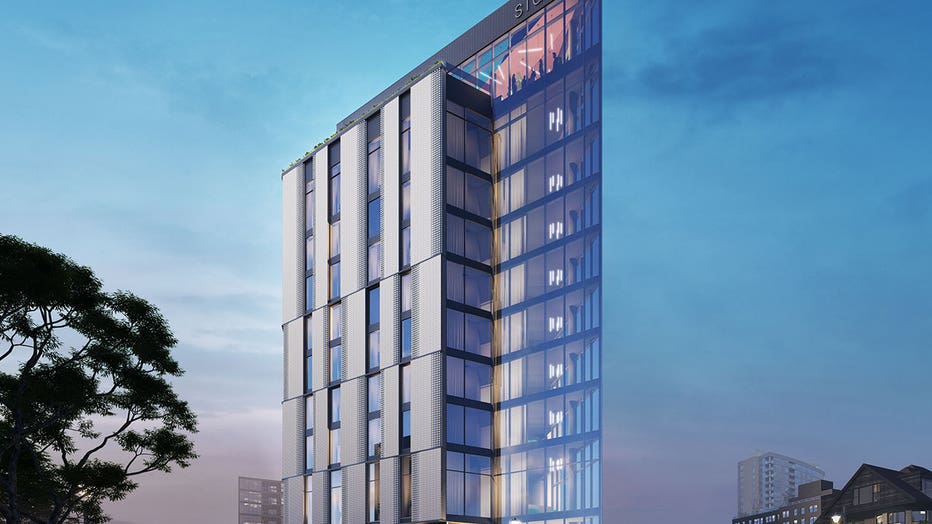 Proposed hotel for Brady Street in Milwaukee