Milwaukee boy with Down syndrome abandoned on bus
MILWAUKEE - Milwaukee police arrested a bus driver accused of leaving a child unattended on her bus. The boy never made it to school and was eventually found near Potawatomi Hotel & Casino. 
His mother hopes for accountability, and it looks like she'll get it, with police referring criminal charges. She's just happy to know her son is safe after a morning she described as a parent's worst nightmare.
With her son by her side and his favorite show on TV, Deborah Smith couldn't help but wonder why.
"He's a big kid that loves everybody," said Smith.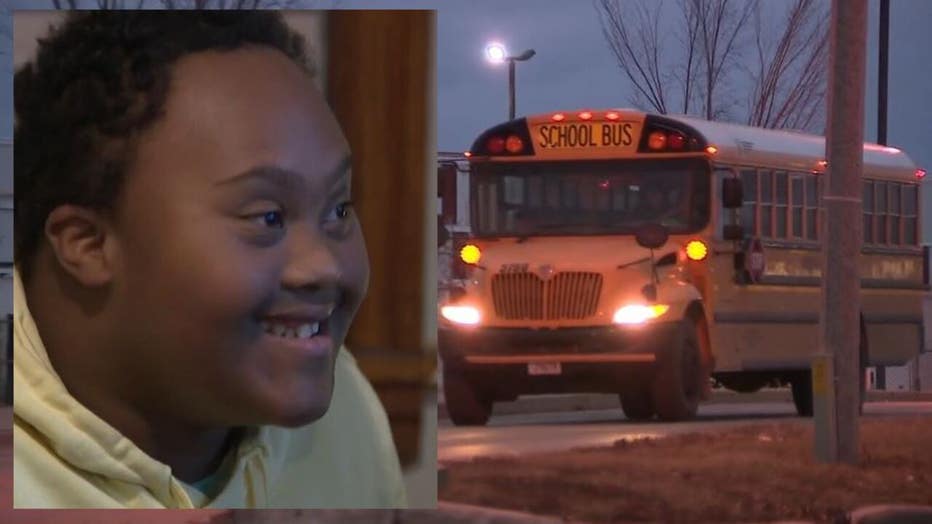 Around 7:30 Thursday morning, Jan. 12, she watched as her son, Nick, boarded the bus like he always does. The 15-year-old has Down syndrome and receives door-to-door bus rides to Riverside High School.
Ninety minutes later, Nick's teacher sent her a text saying Nick never made it to class.
"I have faith in God, but I was terrified," said Smith. "I was absolutely terrified."
It took four phone calls to Wisconsin Central School Bus and a missing person's report with Milwaukee police for Smith to find her son. When he woke up around 9 a.m., the bus was parked outside Potawatomi Hotel & Casino with no one else on board – not even the driver.
"He said, 'She left me, and she never came back,'" said Smith.
Smith said a stranger saw Nick, called police and stayed with him until officers arrived.  Police said the driver, a 38-year-old woman, was arrested on a child neglect charge.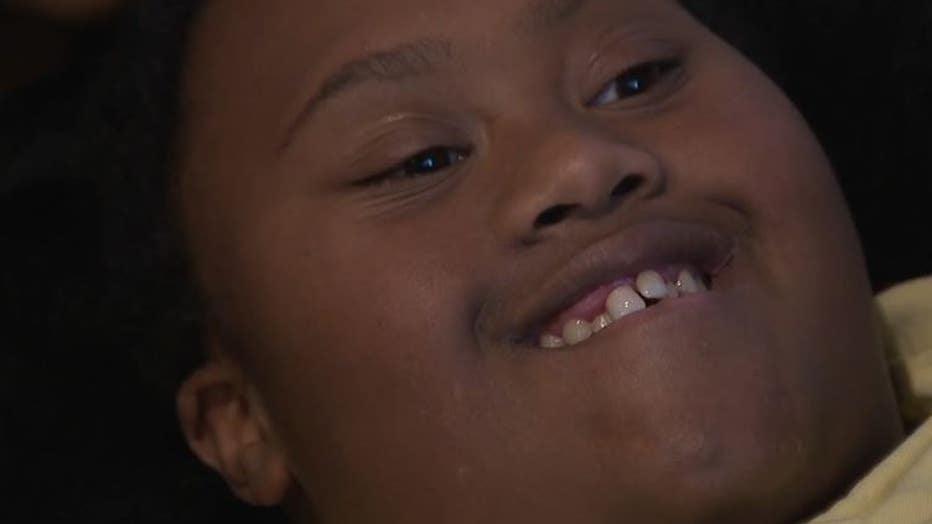 SIGN UP TODAY: Get daily headlines, breaking news emails from FOX6 News
The bus company said the driver was placed on leave pending an investigation, noting policies requiring drivers thoroughly check the bus before leaving it unattended.
Back at home, the Smiths said they're just happy to be together, knowing the day could've ended differently.
"My son was abandoned, and that's not OK," said Smith.
Smith said she'll be driving Nick to school from now on.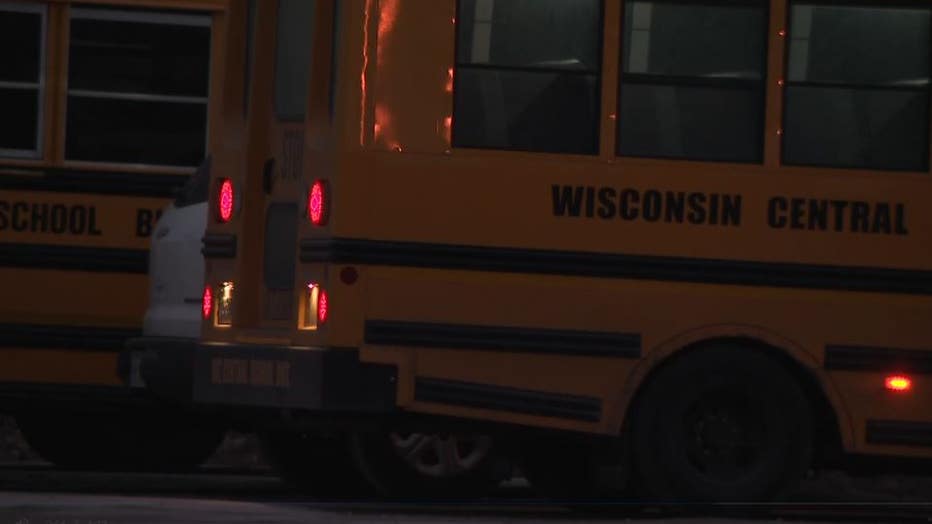 Wisconsin Central School Bus statement
"At Wisconsin Central School Bus, the safety and well-being of all students is our top priority. We are aware of an incident that occurred this morning in Milwaukee, WI, where a student was left unattended in a school bus after the AM route. We are in the process of performing a thorough investigation and taking action to prevent this type of incident. The driver involved has been placed on leave during investigation, and our practice is to not comment on ultimate employment decisions for employees. To be clear, we have policies in place that drivers complete a thorough child check of the bus at the end of each route and prior to leaving any vehicle unattended. In addition, we maintain a Zero Tolerance policy for drivers who are found to have left a child unattended. We value the safety and wellbeing of every student we provide services for and will continue our focus on safe, quality transportation."
Milwaukee Public Schools statement
"The district is grateful the student was located safe and sound. Milwaukee Public Schools has a zero-tolerance policy for any driver who may leave a student unattended during their shift. The district has been informed that the driver of this bus has been terminated by the transportation company.  This matter has been reported to the Milwaukee Police Department. The student was able to return to school for the remainder of the day."