Milwaukee alderman wants to fast-track Hiawatha service expansion to get workers to Foxconn plant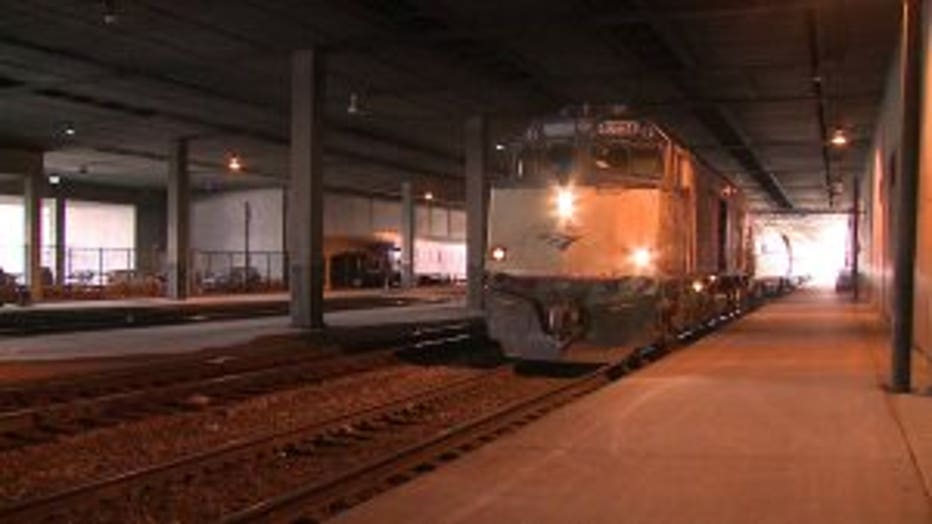 MOUNT PLEASANT -- A Milwaukee alderman says the state should put an Amtrak expansion on the fast-track to get workers to Foxconn's new site, but not everyone shares the sense of urgency.

Foxconn officials have pledged up to 13,000 jobs at a TV screen manufacturing plant in Mount Pleasant. The state's plan to get workers there is to rebuild and expand Interstate 94, plus some access roads in Racine County.

Ald. Bob Bauman accuses Gov. Scott Walker of fast-tracking that plan while ignoring a cheaper alternative: adding Amtrak service on the Hiawatha line between Chicago and Milwaukee. The line runs past Foxconn's Mount Pleasant site, and Amtrak's Sturtevant station is about a mile from the property.

"We have an existing transportation infrastructure right at the front door of this proposed factory, and no one has talked about it," Bauman said.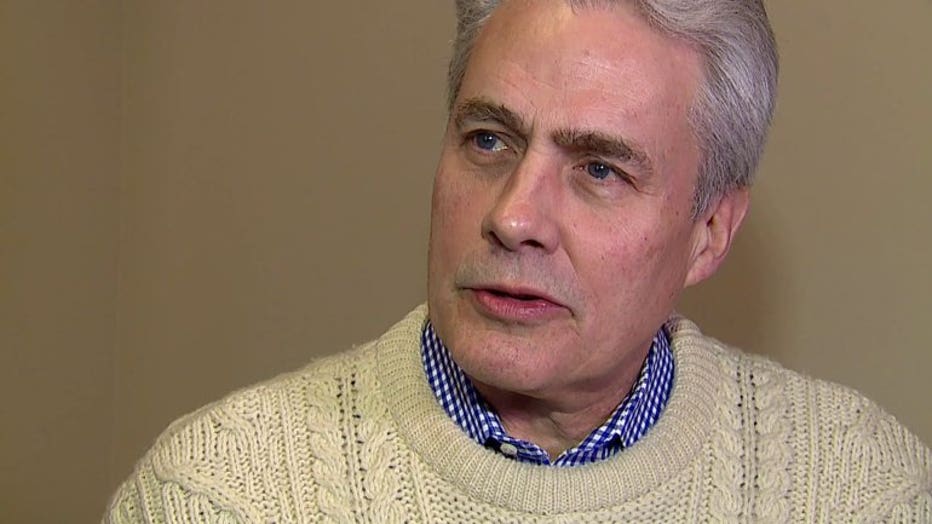 For years, the Wisconsin Department of Transportation has been studying whether to increase service from seven daily round trips to Chicago to 10.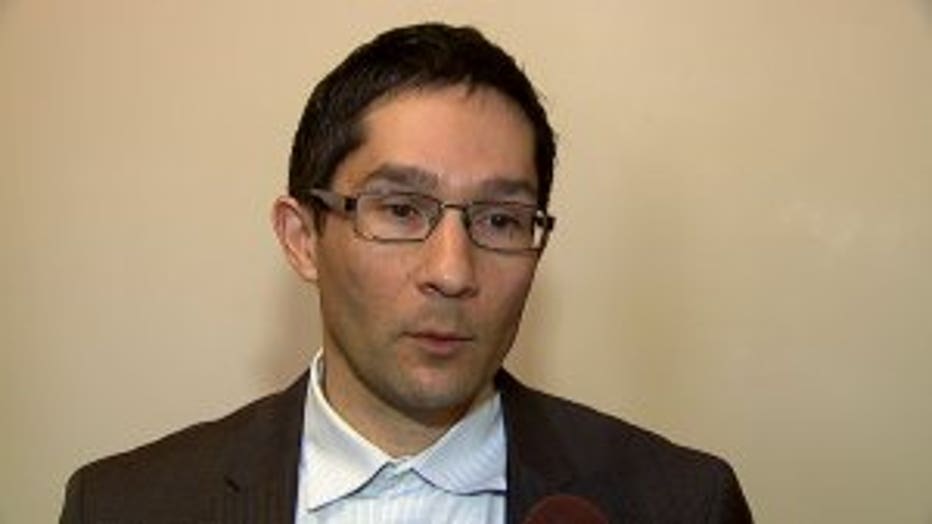 The DOT's rail manager testified at City Hall on Thursday that ridership is up and some trains are standing room only. About 829,000 people rode the Hiawatha line in 2017.

 

"Right now we're experiencing seating capacity issues on some of the peak Hiawatha service trains," said Arun Rao of the DOT.

The state's plan could win federal approval this year, but a DOT timeline shows new service wouldn't start until 2023, and only with $195 million in track improvements.

Six of the nine proposed improvement projects would be in Illinois. The other three -- a second train platform at General Mitchell International Airport, upgrades to allow freight traffic to bypass the Milwaukee Intermodal Station, and track improvements near downtown Milwaukee -- total $59 million in estimated cost, Rao said.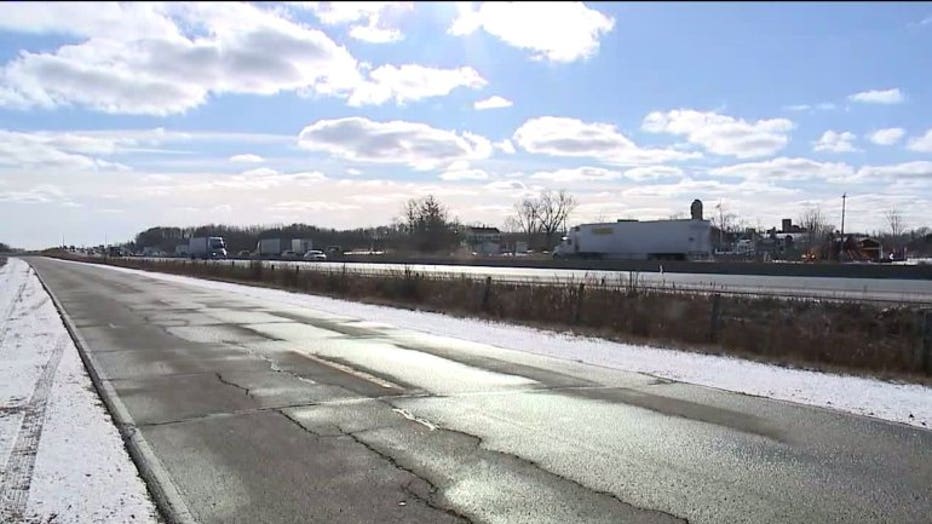 Bauman said Walker is putting that on "no track" while fast-tracking a more expensive plan: the $500 million expansion of I-94 south of Milwaukee. Last fall, the state applied for a federal grant to cover $246 million of the cost.

"Every person for himself. Get a car. Drive down there. If you don't have a car? Too bad. Can't work there," Bauman said. "That's just not right."

A spokesman for Walker declined to say where the governor stood, instead deferring to the DOT.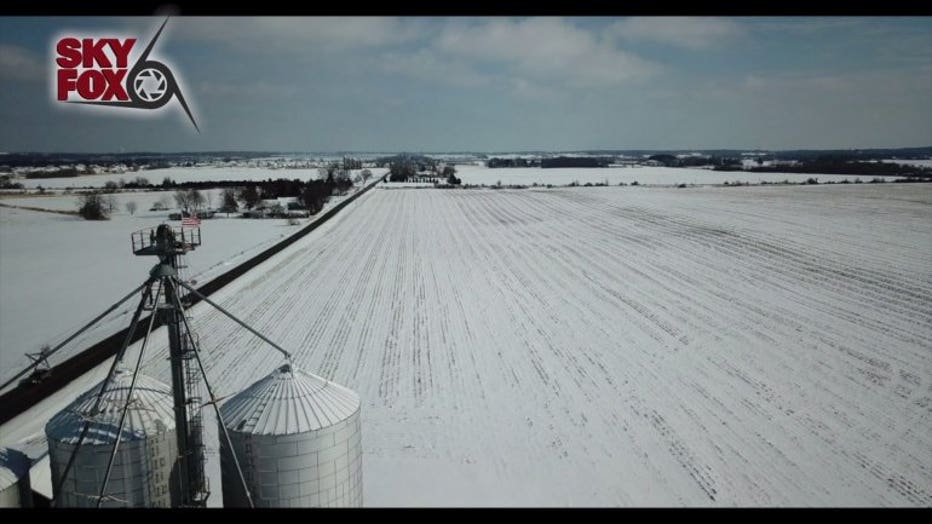 Rao, the DOT official who spoke at City Hall, said his agency had not pushed the federal government to fast-track the rail project.

"Right now, there is no federal or state funding matches or a decision to move forward at this point," Rao said.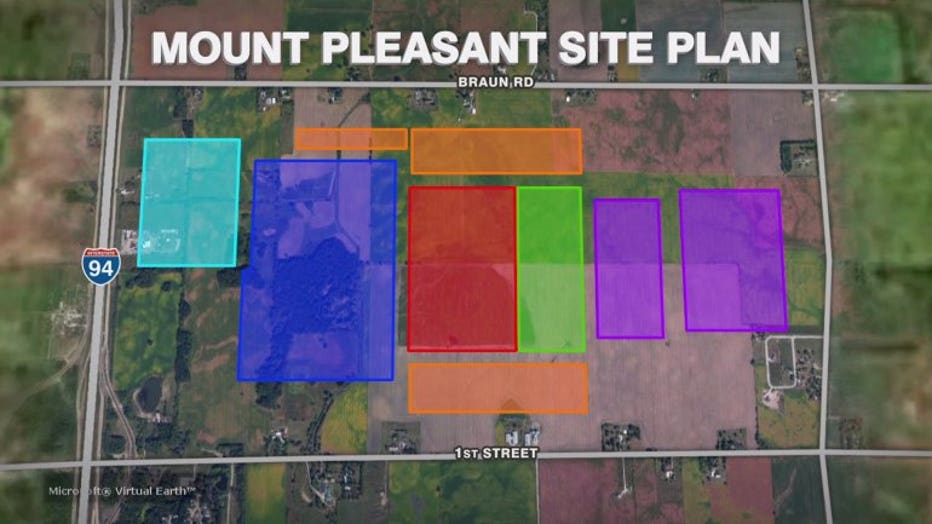 Mount Pleasant site plan for Foxconn


Rao was asked about the possibility of adding an extra car to trains at peak service times. He said that would require an additional conductor and other enhancements that could be done for about $2 million a year.

Bauman said he would support subsidies to get low-income people from Milwaukee's central city to the Foxconn site using Amtrak.