Wisconsin's mild January weather unusual, affecting seasonal fun
DELAFIELD, Wis. - Wisconsin weather in January typically means cold temperatures and snow on the ground, but lately, people may be wondering what season it is.
It's an art form that takes time and precision. At the annual Delafield DelaFREEZE Saturday, teacher and ice carver Caleb Kasper said his work depends on one factor: the weather.
"You make it, it has a couple of days," said Caleb Kasper. "There's other times when we get out here and its -10, were pretty confident it's going to last awhile."
SIGN UP TODAY: Get daily headlines, breaking news emails from FOX6 News
Last year, DelaFREEZE ice sculptors worked in subzero temperatures. This year, it was a race against time and the sun.
"Days like today I know the longer I wait, the more the sun is going to come out, so everything I do has to be fast," Kepser said.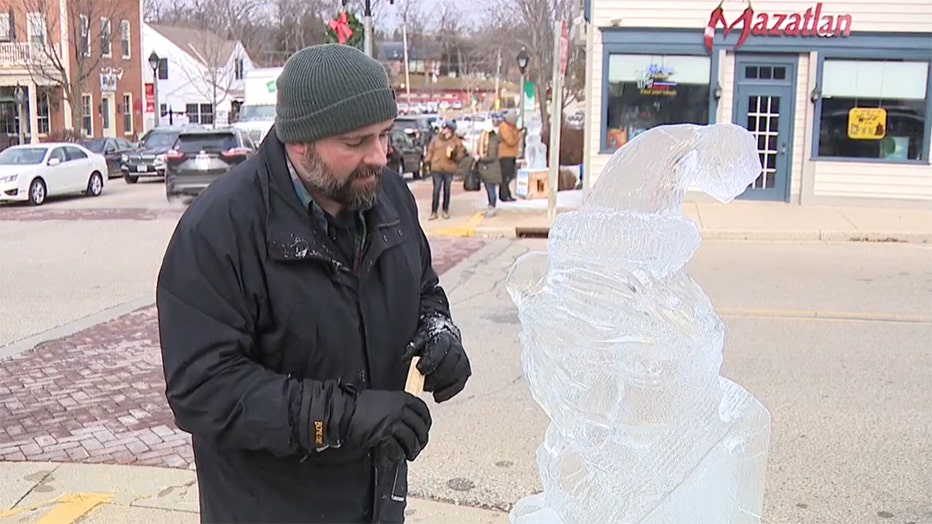 Caleb Kasper works on an ice scultpure at DelaFREEZE on Jan. 14, 2023.
Kasper said he's not letting the weather be a chip on his shoulder.
"I'll speed it up a little bit, and I could cut out a little bit of the details, but in the end, it will still be a fun piece," said Kasper.
FREE DOWNLOAD: Get breaking news alerts in the FOX6 News app for iOS or Android.
With the recent warmth, real winter weather has been hard to come by. FOX6 asked a University of Wisconsin-Milwaukee atmospheric science professor why this is.
"We get this push of very mild air, that comes across from that same flow pattern that's producing all that rain on the West Coast," said Professor Paul Roebber.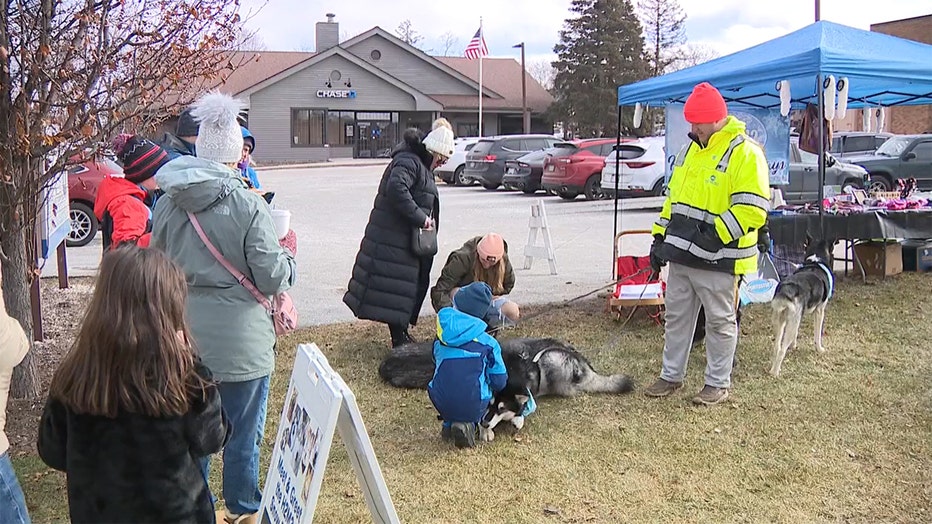 Delafield DelaFREEZE event on Jan. 14, 2923.
But does this make sense for this time of year?
"I would say, long term, absolutely not," Roebber explained. "It's considerably warmer than normal. Recent years, it's not so abnormal because things have been a lot warmer in recent years."
READ MORE: Milwaukee's March-like temperatures in January; how long will it last?
Roebber said the current warming trend is expected to last through much of the month. As for long-term projections, he said Wisconsin winter is going to be like Arkansas winters – mild temperatures and rare snow.
When it comes to mastering an ice sculpture, Kasper said, living in Wisconsin, he's made to work in any type of weather.