Middle-aged man dies in Cudahy house fire, cause appears accidental


CUDAHY (WITI) -- Cudahy fire officials say a middle-aged man died in a house fire on E. Mallory Ave. in Cudahy.

"My neighbor to the west came and rapped on my door -- said 'you better call 911.' I started to cry. Makes you stop and think how lucky you are," Susan Lahr said.

The fire broke out around 2:30 p.m. on Thursday, February 26th. Two Cudahy police officers were first to arrive on the scene. They tried to enter the building, but because of the fire they were not successful.

Officials say the victim was found in a front room of the home. The cause of the fire appears to be accidental. Even so, an arson team was called to the scene to investigate further.

Two people apparently lived in the home. At the time the fire broke out, one was outside shoveling snow.

"When I saw those flames, I thought 'oh my God.' I knew something bad was happening, and it did. The whole entryway -- the doorway was just full of flames," Lahr said.

Neighbors tell FOX6 News two brothers lived in the home.

"I`ve been in this house 50 years and I`d say they`d been there maybe close to 40," Lahr said.

The flames were extinguished within about 20 minutes, but the investigation is expected to last much longer. Fire officials say fatal fires in Cudahy are rare.

"Last fatality in Cudahy was about two years ago. Prior to that it was several years before that," Cudahy Fire Chief Dan Mayer said.

"It makes you stop and think how unfortunate for them, but then you count your own blessings too," Lahr said.

Fire officials say because it was cold outside, they called in for extra support. Firefighters from ten communities were called in to help.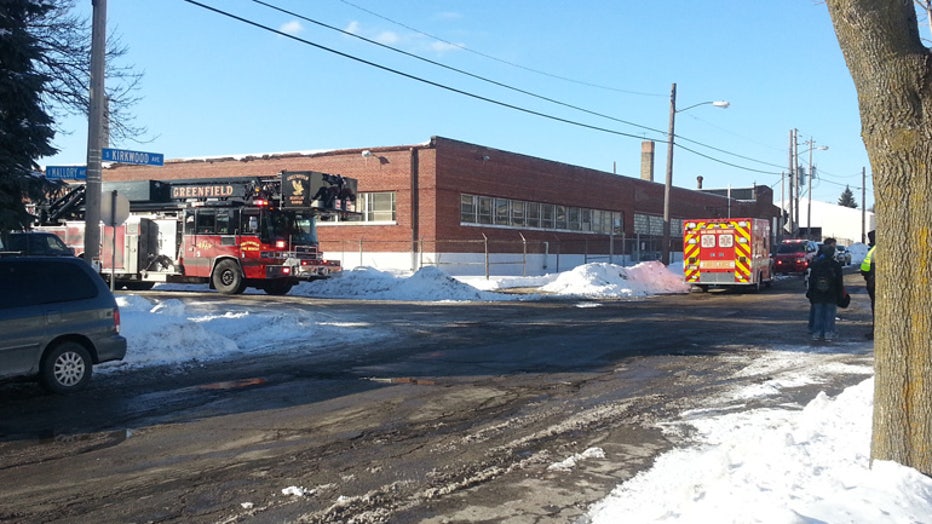 Fatal fire on E. Mallory Ave. in Cudahy




Monitor FOX6 News and FOX6Now.com for updates on this developing story.