Michelle Obama visits with Sikh Temple shooting victims' families


OAK CREEK -- After a campaign stop and speech at Bradley Tech High School Thursday afternoon, August 23rd, first lady Michelle Obama visited Oak Creek and met with Sikh Temple shooting victims' families. The White House said the first lady's visit is part of the administration's outreach to the Sikh community after the Aug. 5th shooting.

Members of the Sikh community say Michelle Obama's visit left them feeling like the country supports them. Victims' families said they feel the deaths of their loved ones can affect change.




Michelle Obama entered Oak Creek High School Thursday and was greeted first by Oak Creek Mayor Steve Scaffidi and temple leader Dr. Kulwant Dhaliwal. As they shook hands, Mayor Scaffidi told FOX6 News he thanked the first lady for services the White House has offered the city -- like grief counseling and financial support.

"I thanked her for being here. It was important for the community and obviously for the temple members for her visit, and I said we appreciate that support. The White House has been nothing but spectacular. They`ve offered services and they`ve obviously been here. I got the call from the president the day that it happened. They`ve been nothing but supportive and I just told her I appreciated it," Mayor Scaffidi said.

Dr. Dhaliwal said Michelle Obama told him she's sorry about the shooting, and that the White House wants to help his community move forward.

"I thought it was very nice of her to spare time from her busy schedule to come -- personally, come and meet the victims` families and convey her sympathies. I think that was wonderful. That was a very wonderful gesture I would say," Dr. Dhaliwal said.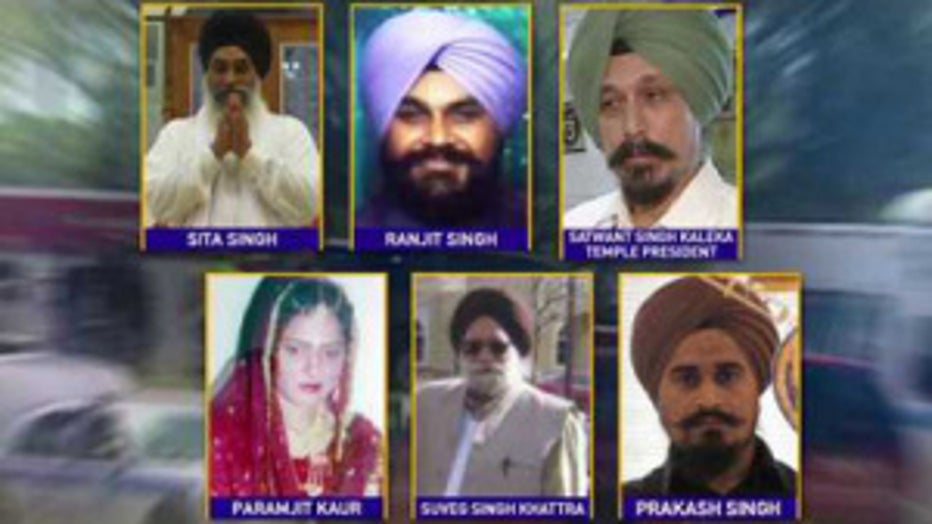 The first lady then spoke privately with each of the six victims' families. Neither cameras nor reporters were allowed to follow the first lady as she met with families.

Amardeep Kaleka and his brother, Pardeep were among the group of family members Michelle Obama spent an hour with Thursday afternoon. Their father was one of six temple members shot and killed at the temple on August 5th.

"She was really graceful. The thing that she kept repeating was 'your father was a true hero,'" Amardeep Kaleka said.

Amarjit Kaur was injured in the shooting, when a bullet grazed her arm.

"This is emotional. This means a lot to us actually. I feel so great and emotionally, I feel safe.  I really thankful to you -- the people of this country especially.  I feel so safe now, over here.  I am not alone over here.  All people are with us," Kaur said.

Family members said the first lady consoled each family one-on-one. At the end of the meeting, Michelle Obama said steps have to be taken in our country to stop this kind of hate and violence. They were words Amardeep Kaleka said he's been waiting to hear.

"She went through and said: 'we have a lot of work to do in this country.  Thank you guys for your sacrifice in this battle against violence,' and that's amazing to hear because she understands that violence is a problem right now and we all need to stand up against that," Kaleka said.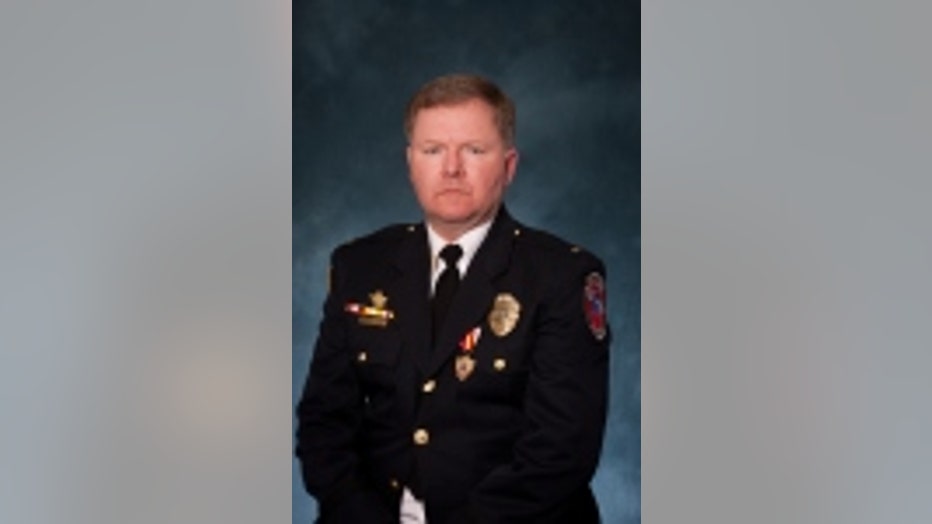 Oak Creek Police Lt. Brian Murphy


Sikh community members report they did see Oak Creek Police Lt. Brian Murphy's family in the group Thursday as well. Lt. Murphy was shot eight or nine times after being first on the scene following the shooting. He was released from Froedtert Hospital Wednesday.

Sikh community members say they hope Thursday's meeting will be the start of a bigger dialogue nationwide about violence and hate.

Related stories: