MFD firefighters battle blaze amid bitterly cold temps; family of 6 loses nearly everything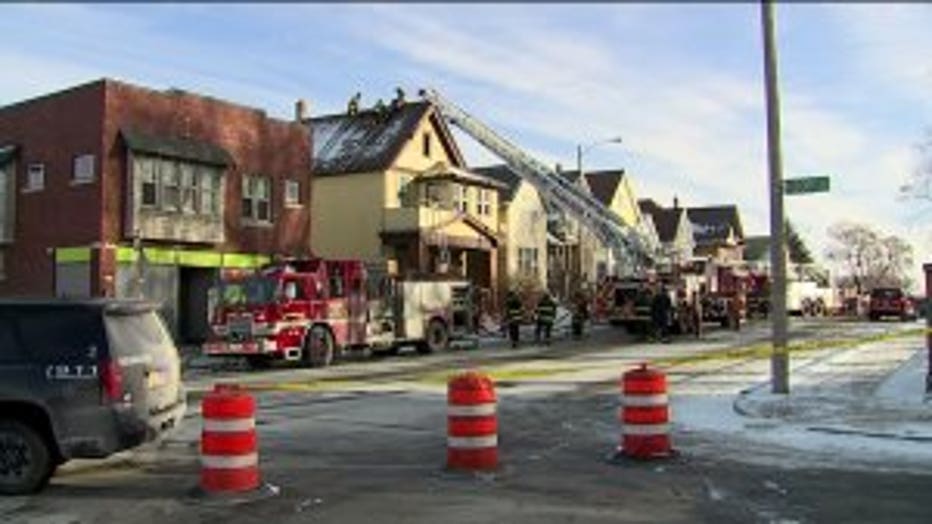 House fire near 33rd and Greenfield, Milwaukee
MILWAUKEE -- Firefighters battled a house fire in bitter cold temperatures on Milwaukee's south side on Tuesday morning, December 26th and six people lost their home the day after Christmas. The fire and subsequent smoke and water damage destroyed both units of a duplex near 33rd and Greenfield.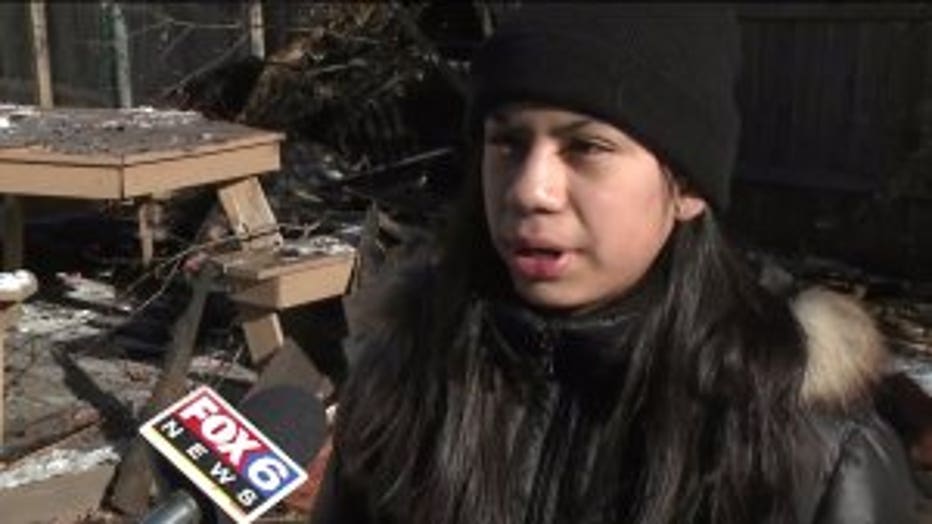 12-year-old Alexis Arana and her family live next to the duplex. Portions of the roof landed in their yard as firefighters ripped open the roof to extinguish the flames from above. "I was sleeping and I heard screams like 'there's a fire outside' and there's a window next to my bed so I looked outside and I didn't look right into the fire, but I saw smoke coming out," Arana said, "My sister went to go call my mom and we called 911." The family recorded video of fire and smoke coming through the roof of their neighbor's home.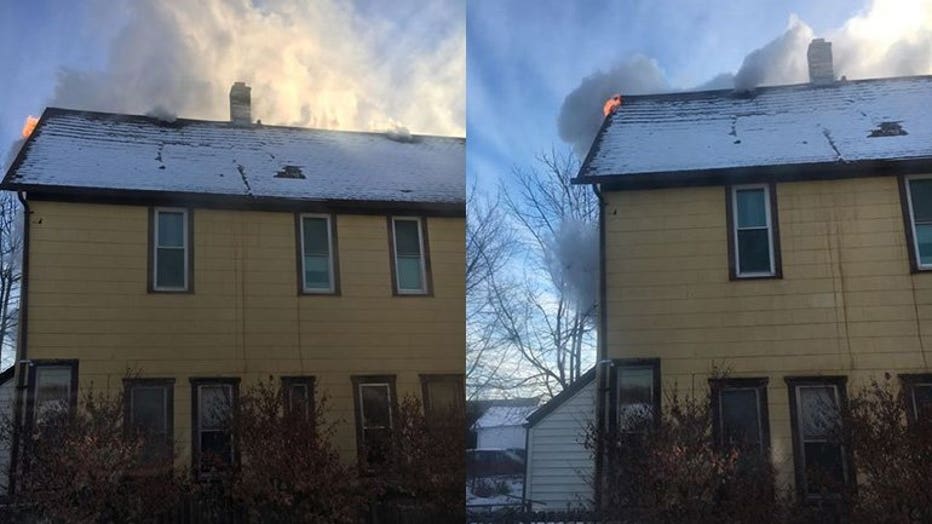 Fire in home near 33rd & Greenfield, Milwaukee
Fire officials said they rescued a woman from the first floor of the building. She was the only resident in that unit; officials said she was listed in good condition. "We were able to locate one individual on the first floor. We were able to get her out of the home to safety in our med unit," MFD Battalion Chief Joseph Francis Hegeman Jr. said.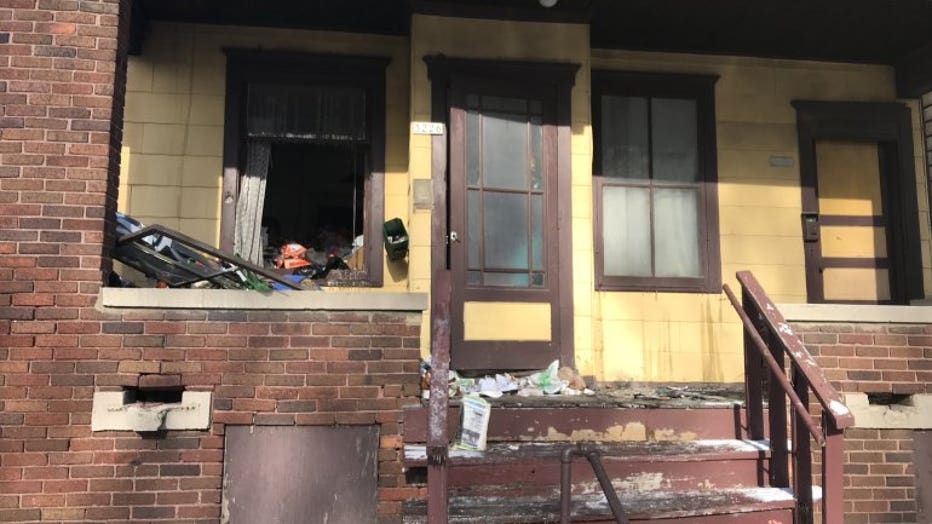 House fire near 33rd and Greenfield, Milwaukee
House fire near 33rd and Greenfield, Milwaukee
The fire displaced a family of five who lived in the upstairs apartment. The mother did not want to speak with a reporter on camera but said her family was OK after the fire. She said they were able to salvage some the family's Christmas presents but many of their other belongings were damaged or destroyed. The Red Cross is assisting them. "I hope they still could live here. They were really good neighbors," Arana said.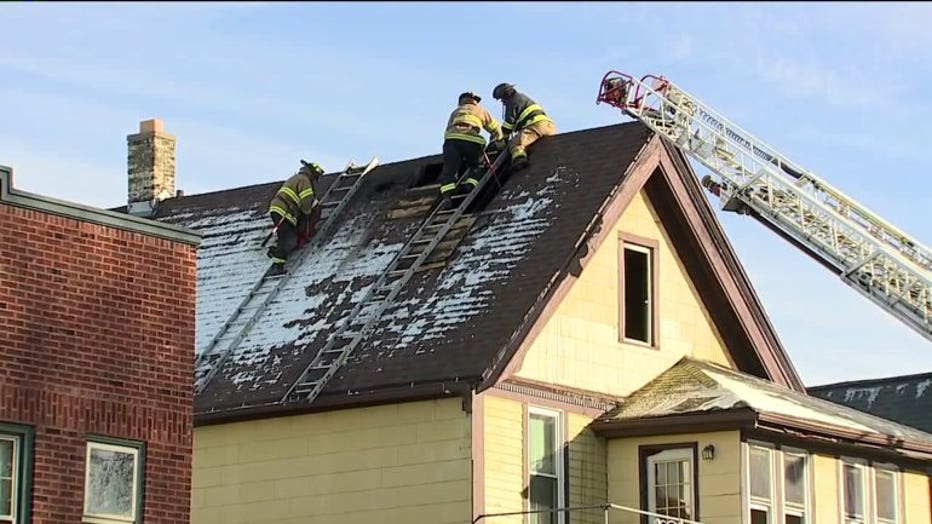 House fire near 33rd and Greenfield, Milwaukee
Hegeman said the bitterly cold weather added another set of challenges to their response. He said water instantly froze, making it harder for the responders to keep their footing. Hegeman also said the temperatures threatened to lock up hydrants, adding MFD took extra precautions to keep its firefighters fresh and safe at the scene. "We just try to monitor our members and make sure we rotate and have companies on deck so we can give people a break and warm up and rotate through to spread the workload," Hegeman said. 12-year-old Arana said the fire made her appreciate her own family, and the gifts from the previous day, even more.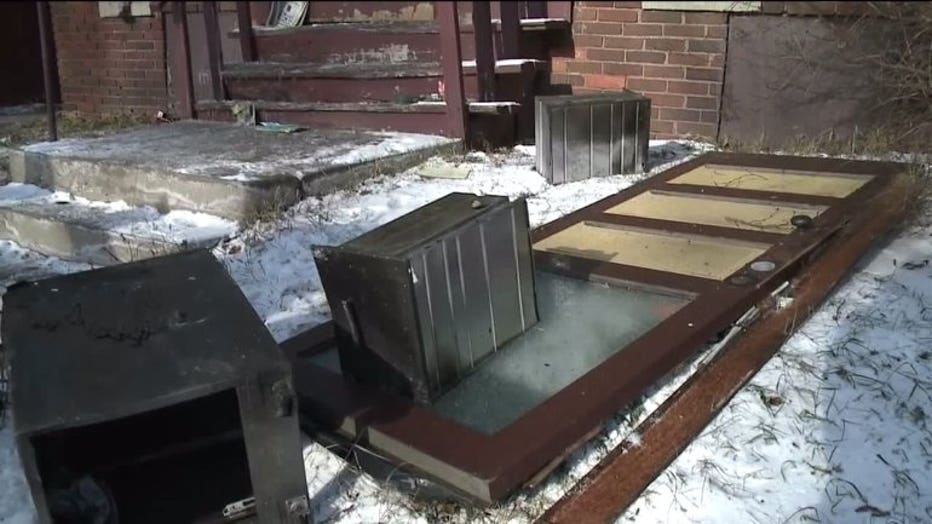 House fire near 33rd and Greenfield, Milwaukee
"I was really grateful for what they gave me and I really hope that people that don't have the same thing get a chance to have the same thing," Arana said. Fire officials said they were still investigating the cause of the fire Tuesday. From outside the duplex, a large pile of belongings was visible from the front window of the lower unit. Hegeman said it's a reminder of how important it is for people to keep the entrances of their homes clear. "Make sure you clear out your access, egress, that we can get out, get in your doors, stuff like that, and you're not blocking your doors so you can get out and we can get in as well."