Puppies abandoned in Mequon, rescued and reunited
MEQUON, Wis. - The Mequon Police Department found four puppies abandoned on the side of the road on Monday, Feb. 13 near Highland Woods.
Had it not been for the community's kindness, the puppies may not have survived.
"I can't imagine what it was like just for a couple days being out there alone in the forest," said Angela Speed with the Wisconsin Humane Society.
SIGN UP TODAY: Get daily headlines, breaking news emails from FOX6 News
When police responded and found the four abandoned pups, they took them to the Wisconsin Humane Society's Ozaukee Campus.
"They are currently being evaluated. We have our vet staff and behavior staff looking after them," said Sean Dresden, the Ozaukee campus' director of animal and client services.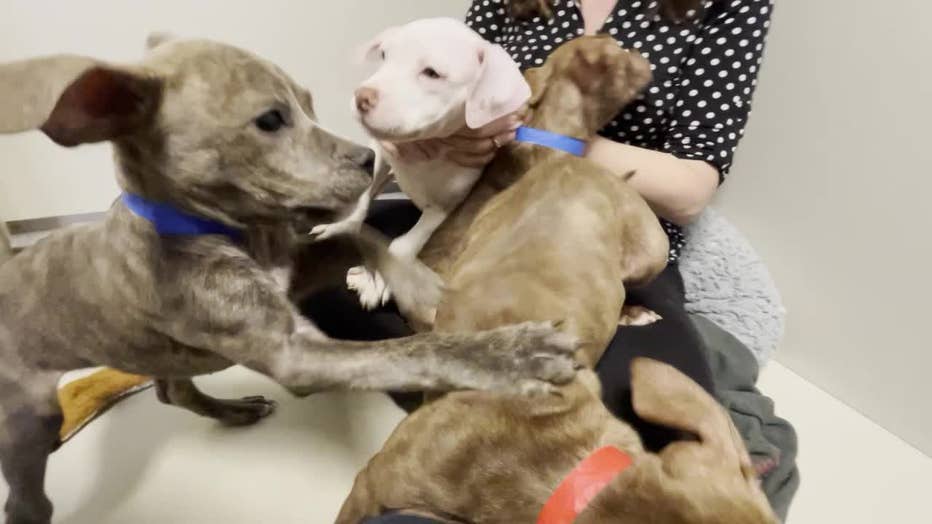 Puppies rescued after being abandoned in Mequon
"They were very weak when they first arrived," Speed said.
While one of the four did not survive, no one expected what would happen next. Someone found a fifth puppy from the litter, named Brad, and gave him shelter before Thursday's winter storm.
FREE DOWNLOAD: Get breaking news alerts in the FOX6 News app for iOS or Android.
Neither Brad nor his litter knew they were in the same building until they were finally reunited Friday. FOX6 News was the only camera there. 
The Humane Society isn't sure where the puppies came from, but they have a message for anyone struggling to care for a pet.
"We will welcome you with open arms. We will never turn an animal away," said Speed.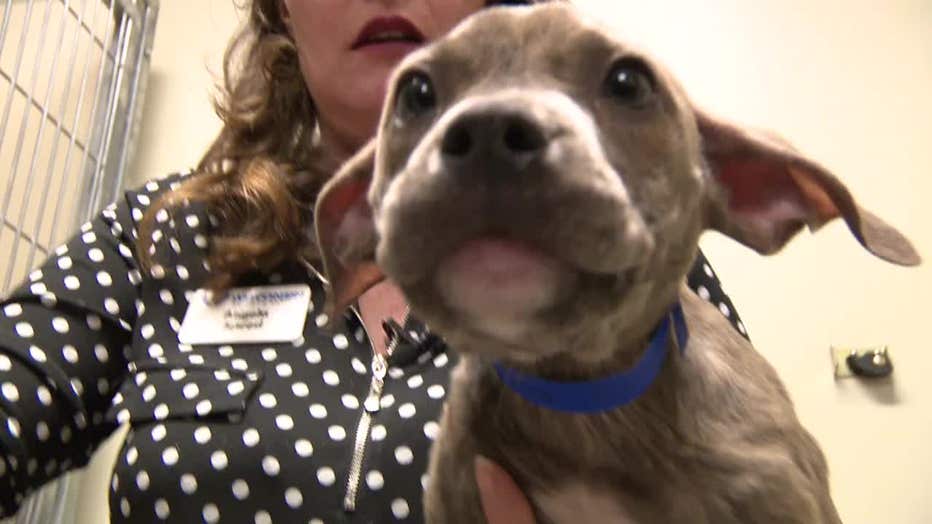 Brad, puppy rescued after being abandoned in Mequon
The puppies will soon be put up for adoption – each one more than ready to fill a home with love.
"Maybe they can't communicate, but I think in their own way they are just telling us they are so glad someone found them and brought them here," said Dresden.
There are a lot of ways you can help the puppies and other animals at the Wisconsin Humane Society, whether through adoption, foster care or donations.