Menomonee Falls police seek 21-year-old Milwaukee man after pursuit & crash; woman in custody
MENOMONEE FALLS -- Menomonee Falls police are seeking a 21-year-old man in connection with a pursuit and crash investigation that began Wednesday, July 8th.

Shortly before 4:00 p.m., police responded to a report of a suspicious vehicle in the Woodman's parking lot on Highway 145. Police say they've responded to recent vehicle thefts in the area.

Police observed a suspicious vehicle in the area, and a short pursuit began.

The fleeing vehicle crashed in the 9000 block of County Line Road, and two suspects were then seen fleeing on foot into a wooded area.

Officers with the Menomonee Falls Police Department were joined by officers from the Mequon Police Department, the Milwaukee Police Department, and the Brown Deer Police Department. A perimeter was established, and K9 officers were called in.

Eventually, a 20-year-old woman from Milwaukee emerged from the wooded area. She was taken into custody.

Police say they've conducted a search of the area, and have reason to believe the other suspect, a 21-year-old Milwaukee man, has left the area.

They say they are looking for the man described as African-American, last seen wearing a black T-shirt with white print, dark pants -- and he may have an injury to his head.

Police do not believe the public is in danger at this time.

Anyone with information in this case is asked to contact authorities.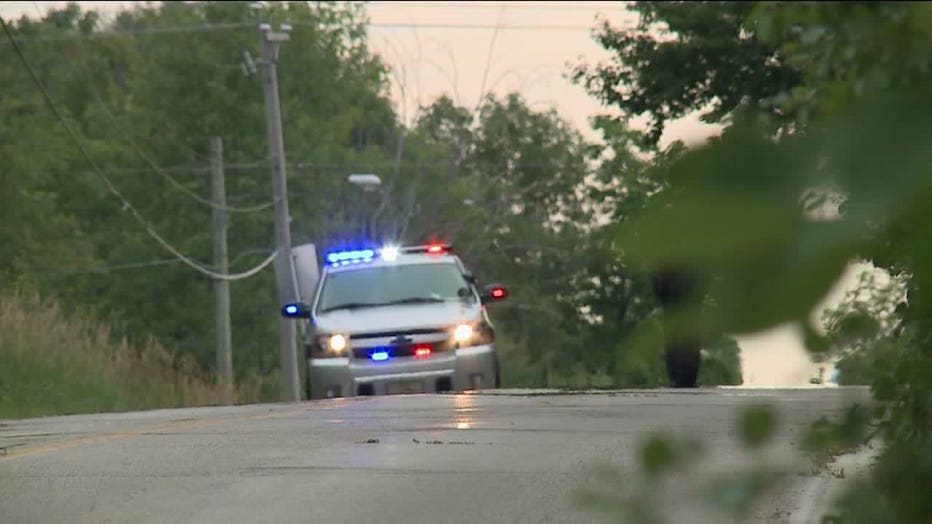 Pursuit/crash near Swan Boulevard, County Line Road


Monitor FOX6 News and FOX6Now.com for updates.