Menomonee Falls: Pair with 2 loaded shopping carts leave Kohl's without paying
MENOMONEE FALLS --  Menomonee Falls police are searching for a man and woman who allegedly walked out of a Kohl's store with two carts full of merchandise without paying. It happened Saturday, May 19.

According to Menomonee Falls police, around 3:15 p.m., the pair entered the store located on Appleton Avenue and selected merchandise, which they placed in two separate shopping carts. The suspects then left the store with the two shopping carts and were confronted by loss prevention outside.

The two suspects fled to a light blue mid-2000s Mitsubishi Eclipse with the first three letters of the registration plate of ACK.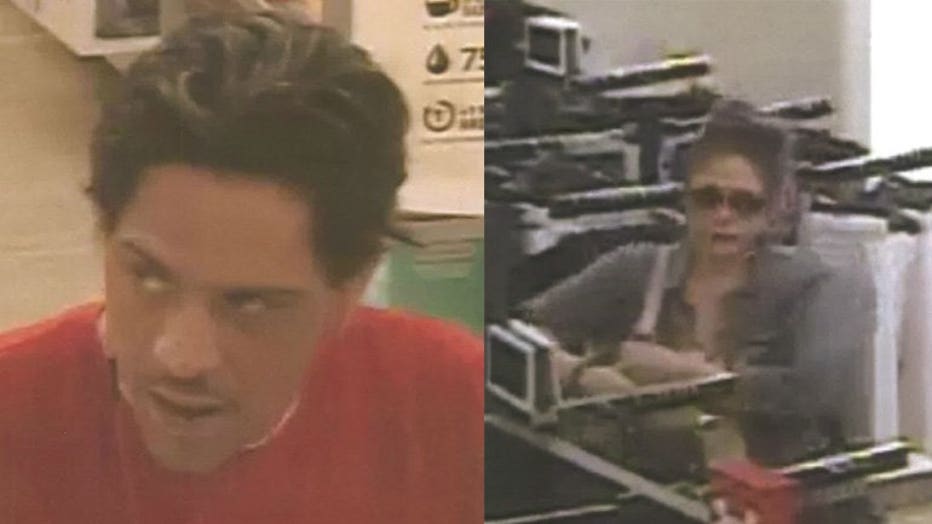 Suspect #1 is described as a male Hispanic, mid to late twenties years of age, thin build, with longer black hair and a black mustache, wearing a red Ecko Unlimited t-shirt and blue jeans.

Suspect #2 is described as a female white, approximately thirty years of age, medium to heavy build, with purple/gray colored hair, carrying a tan purse. The female white was wearing a denim jacket with a multi colored white, gray and black dress and tan shoes.

If you can identify either of these subjects, or offer any information on the incident, you're asked to contact the Menomonee Falls Police Department at 262-532-8700