Medical examiner: 18-year-old dies after wreck at 40th and North following police pursuit
MILWAUKEE -- The Milwaukee County Medical Examiner's Office is investigating the death of an 18-year-old man who died after colliding with a school bus on Thursday, April 18.

The wreck happened near the intersection of 40th and North Avenue around 5:30 p.m. on Thursday following a police pursuit and shooting investigation.

The 18-year-old died at Froedtert Hospital on Sunday, April 21 from injuries suffered from the wreck.

Officials said an autopsy was pending as of Monday.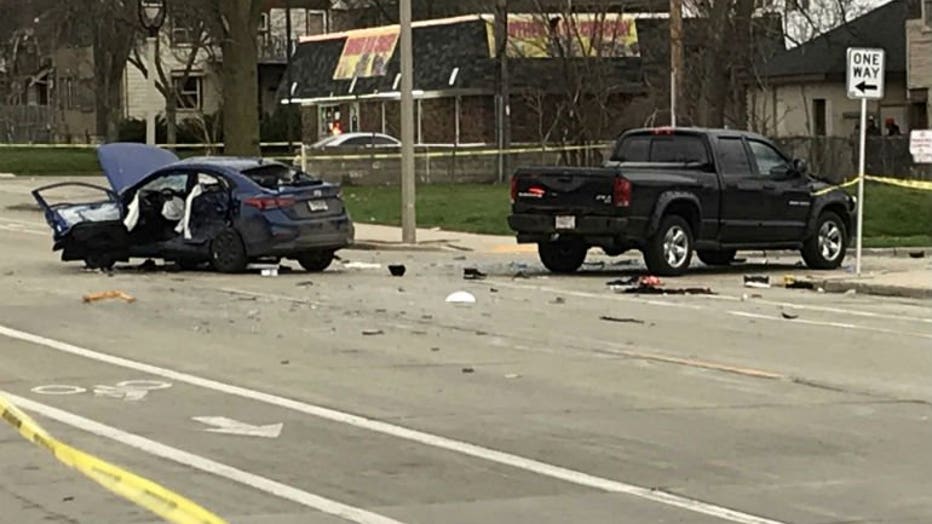 Crash involving school bus near 40th and North in Milwaukee