Mayor calls for 1,200 body cameras to be utilized by Milwaukee police officers, but how will they work?


MILWAUKEE -- The Milwaukee Fire and Police Commission has a meeting set for Thursday evening, September 3rd, and on the agenda is discussion on body cameras for police officers. Mayor Tom Barrett has announced plans to roll out body cameras for 1,200 officers by mid 2016 -- and on Thursday, FOX6 News got to see how they'll work.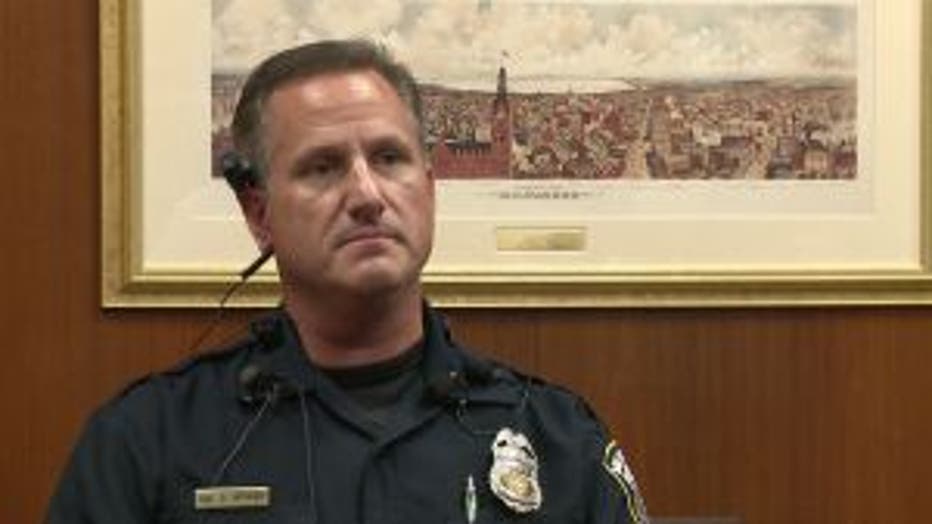 Sergeant Doug Wiorek on Thursday demonstrated how Milwaukee police officers will soon be able to wear and utilize body cameras.

"A collar mount -- it's a piece of metal that actually fits under the collar and is attached via magnets," said Wiorek.

Officers will be able to attach the camera to their collar or vest mount, though FOX6 News is told the preferred location is on a pair of glasses or on the head.

"The advantage to this, the point of view camera, is if I'm talking to somebody in front of me and there's something happening, you know, beside me naturally, my head is going to (turn) -- and the camera moves with my eyes," said Wiorek.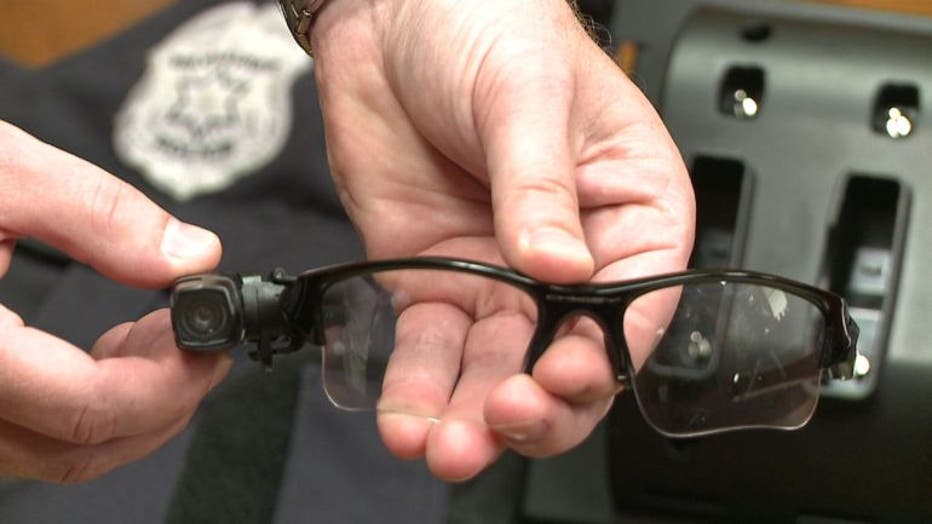 Officers with smartphones will be able to connect to the cameras via Bluetooth technology and see what the camera sees. This he technology could provide some tactical advantages in the field.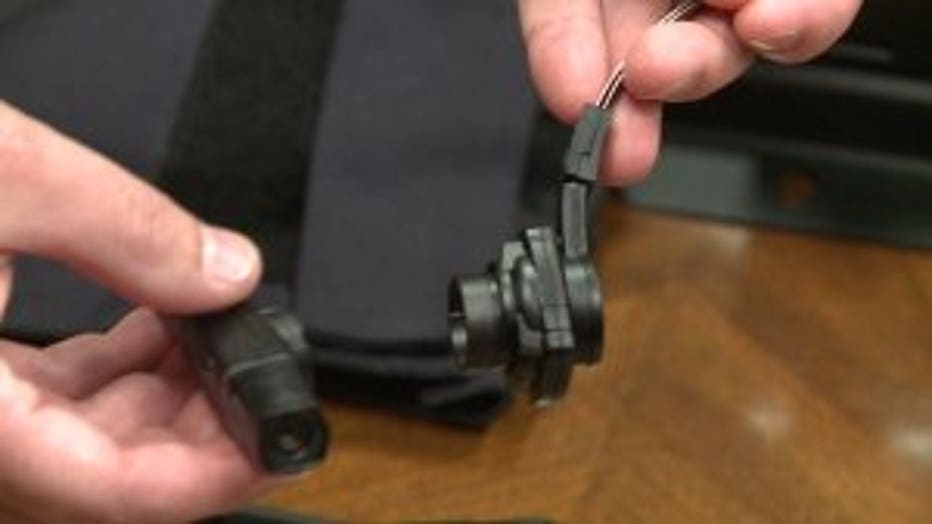 "If I need to look around a corner, I'm chasing a suspect and I'm not sure what lays beyond the corner, I can simply point the camera around the corner without poking parts of my body out there," said Wiorek.

At the end of their shifts, officers will plug the devices back into a docking station, and video will be transferred to a cloud service.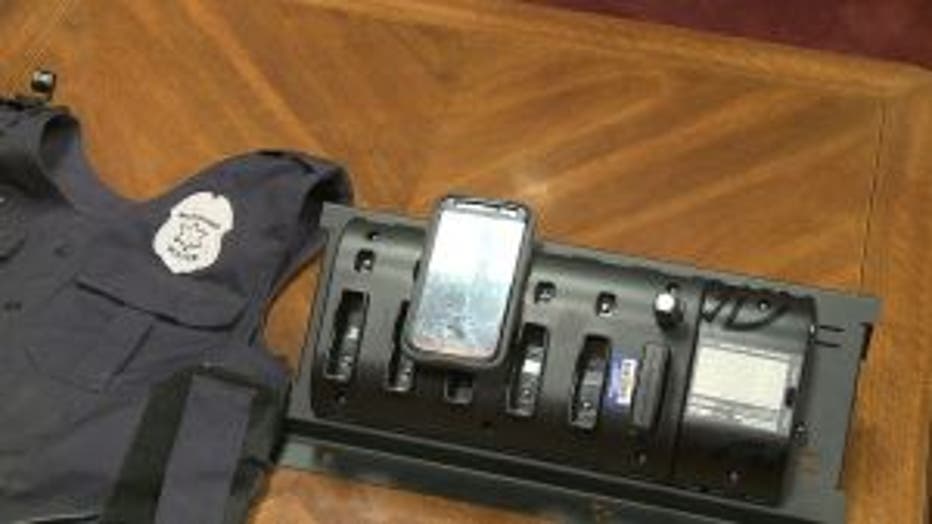 Body camera docking station


"When they return for their next shift, the battery will be fully charged. The video will be downloaded. It'll be a clean camera and they'll be ready to go out again," said Wiorek.

FOX6 News is told it is not possible for officers to edit or alter the video footage in any way.

Recordings will be on file for a minimum of 120 days, and in some cases much longer than that.

CLICK HERE to access the Milwaukee Police Department's Standard Operating Procedure for body worn cameras.