Mayor Barrett kicks off '100 Miles in 100 Days' challenge: "It's good for your health"
MILWAUKEE -- Milwaukee residents are being challenged to walk 100 miles.

Milwaukee Mayor Tom Barrett kicked off the "100 Miles in 100 Days" challenge at City Hall Thursday, June 1st.

In 2016, the Public Policy Forum reported Milwaukee's obesity rates are higher than both state and national percentages.

The Walk 100 program aims to change that by increasing the physical activity of city residents.

An inaugural stroll along the Milwaukee RiverWalk followed Thursday's kickoff announcement.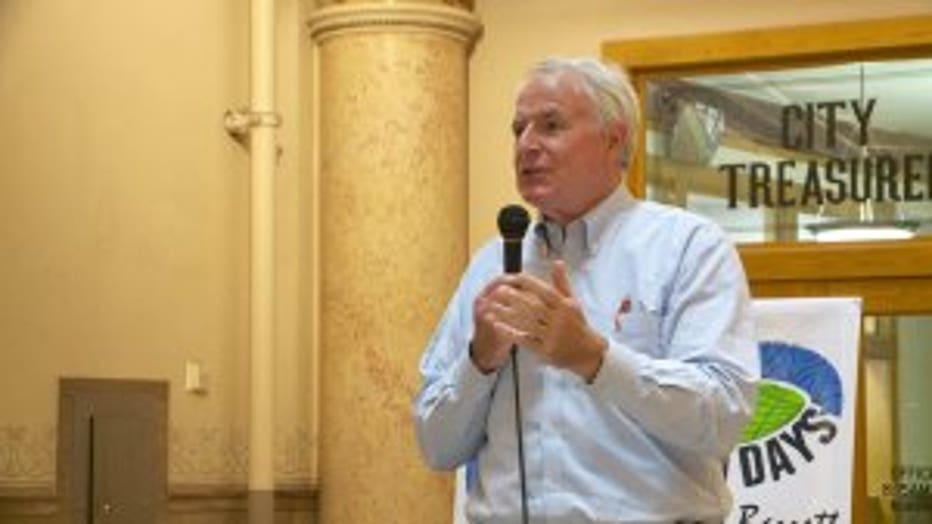 "You'll see how fast I can run, which is not very fast. But it really is an opportunity, I think, for us to get to know each other. There's no real set agenda, but it's 100 days and 100 miles. It's good for your health. It's good for your soul. It's good for your disposition," Mayor Barrett said.

Over the course of 100 days, walkers can monitor their progress online and they'll have a chance to win prizes for hitting benchmarks.

A number of community walks will be happening throughout the summer.