Matthew Willmann sentenced, pay fines in off-duty incident as officer
MILWAUKEE - A Milwaukee County judge sentenced Matthew Willmann on Thursday, Feb. 17 to pay $1,250 in fines (the maximum allowed) and $1,099 in restitution to UW-Milwaukee. Willmann is a Milwaukee police officer who was involved in an incident that happened in July 2020 while he was off-duty.
"My actions that day have brought discredit to not only my family by my department," Willmann told the court.
Officer Willmann said he regrets what happened on July 5, 2020. 
"Moving forward, I will use this incident to remind me of how my actions need to be held to the highest standard. I do want to apologize to all parties involved in this incident," Willmann said.
Willmann pleaded guilty in November 2021 to two counts of disorderly conduct – charges which had been amended.
SIGN UP TODAY: Get daily headlines, breaking news emails from FOX6 News
Prosecutors say Willmann was off-duty drinking at a downtown Milwaukee bar with his wife when a protest was marching by, Some protesters were chanting negative phrases about police. Willmann's wife left the bar and threw her cup of beer toward the crowd. The crowd responded. What happened next is vivid in the minds of those Willmann hurt like Sean Kafer, who works in UW-Milwaukee's film department.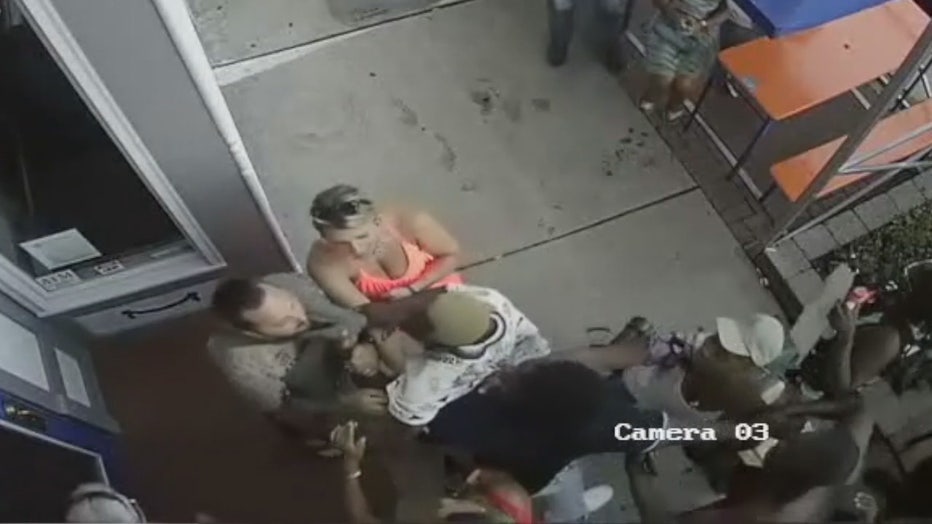 Video showing off-duty MPD Matthew Willmann involved in an incident on Old World Third Street
Watching Matthew Willmann leave that bar, approaching me, breaking my camera lens or the university's camera lens, knocking it to the ground, throwing punches at me," Kafer said.
FREE DOWNLOAD: Get breaking news alerts in the FOX6 News app for iOS or Android
Willmann then tried to stop photographer LaTasha Lux from taking his picture.
"You made me feel unsafe" Lux said in a statement during court Thursday.
Lux said she suffered a concussion and emotional distress after Willmann swatted her camera into her face. 
"You're guilty, guilty of hurting me. Whatever excuse you give, you and I know what you did that day," Lux said.
Willmann is still employed with the Milwaukee Police Department. He received a 45-day suspension for breaking three core values of the department.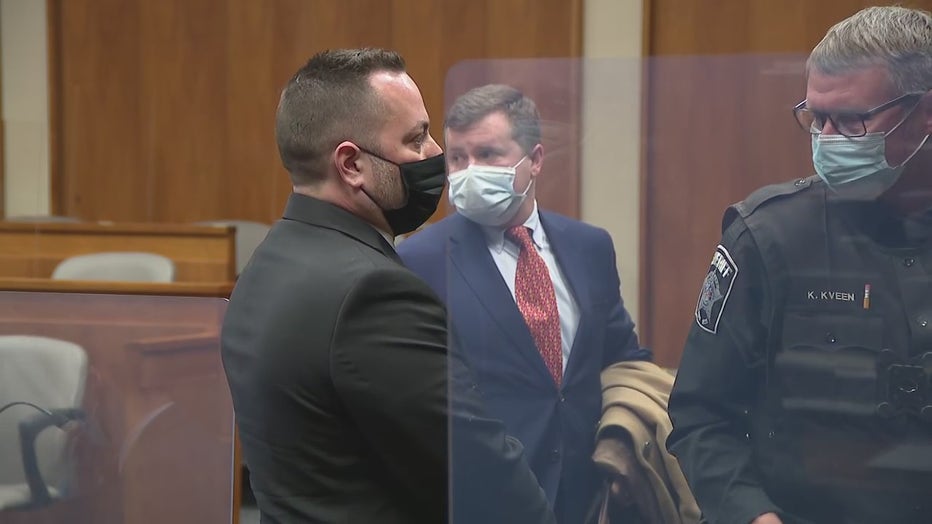 "You are held to a higher standard as a law enforcement officer," the judge told Willmann.
FOX6 News learned Officer Willmann has been on desk duty since the incident. He has six months to pay the fines and restitution.
Willmann statement to court prior to sentencing
Just briefly, I would like to take this moment and apologize for my actions on July 5, 2020.
My wife became involved in an incident while we were out to lunch. For her safety, I intervened. Looking back on this day, I believe I could've used better judgment and restraint.
I've dedicated 16 years of my life serving the City of Milwaukee and its citizens and have never failed in doing so. Many times I have placed my safety secondary to others while performing my duties.
I apologize that my actions that day have brought discredit not only to my family but my department. I regret my actions on that day.
Moving forward, I will use this incident to remind me of how my actions need to be held to the highest standard. I do want to sincerely apologize to all parties that have been involved in this incident. Thank you.