Marquette Campus West apartment thefts, man entered 7 homes: complaint
MILWAUKEE - Nhyji Burnett, 25, of Milwaukee faces multiple charges after prosecutors say he entered seven apartments at Marquette University's Campus Town West on-campus housing facility, stealing items from the homes.
Prosecutors say the thefts happened between May 16 and May 17 and can be seen on surveillance.
A criminal complaint says police were notified of a man "attempting to pull door handles" at Campus Town West. Police found the man, identified as Burnett, wearing "multiple layers of clothing" and carrying two bags, along with alcohol. Prosecutors say Burnett had items that were not his.
SIGN UP TODAY: Get daily headlines, breaking news emails from FOX6 News
Surveillance showed him entering and leaving seven apartments between May 16 and 17, the complaint says, adding that he was seen carrying items from the homes. 
On one occasion, the complaint says someone was inside the apartment sleeping when he went in to steal.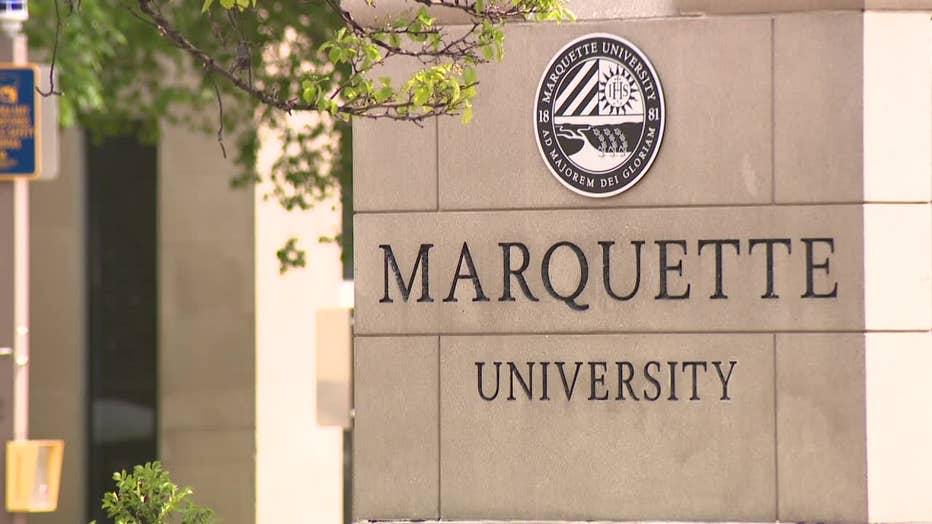 On another occasion, prosecutors say someone woke up to Burnett inside their apartment. They said Burnett said, "Hello" and then left.  
"I mean, that's quite shocking," said Billy Daniels, MU student. 
"I think it's more concerning it happened in the first place," said Ben Keys, MU student. "That should not happen. That's unacceptable that that would happen."
The complaint doesn't explain how he got into the locked building. Students said they hope this doesn't happen here again.
"It's pretty easy to sneak into some places," said Jakita Fleck, MU student. "It's not surprising, but it's pretty scary."
"It feels safe here," said Lauran Johnson MU student. "Then something happens, and it changes your perspective."
He made his initial appearance in court Sunday, May 21 and received a $5,000 signature bond.