Mark Jensen Kenosha murder trial: Former co-worker, his ex-wife testify
KENOSHA, Wis. - The first week of a man's new homicide trial wrapped up on Friday, Jan. 13. Mark Jensen is charged with first-degree intentional homicide in the 1998 death of his wife, Julie Jensen. Julie Jensen was found dead in their Pleasant Prairie home in 1998. 
Mark Jensen was convicted of killing Julie in 2008, but was granted a new trial after a key piece of evidence was thrown out.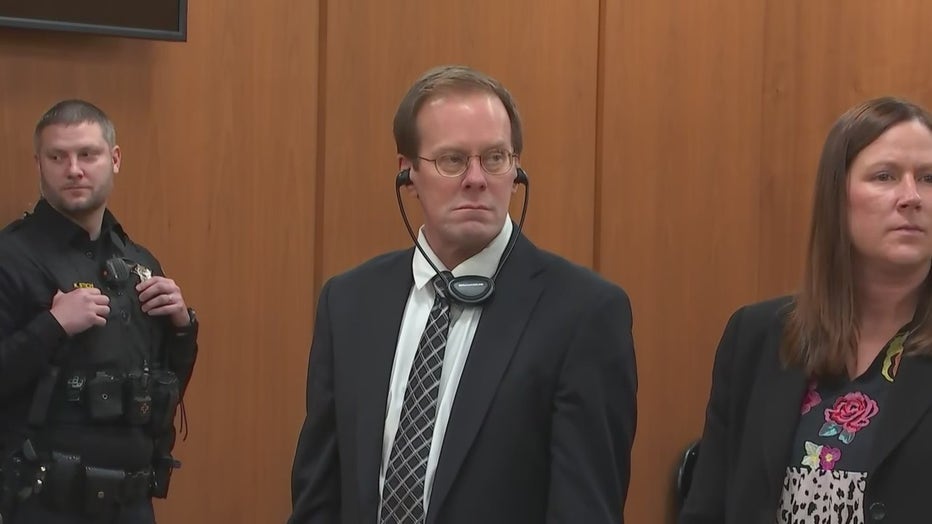 On Friday, prosecutors called a former co-worker of Mark Jensen who said Jensen told him he had a problem.
"He was talking about the strangest things. I mean, I couldn't believe that somebody would talk about killing their wife. It was like, it was kind of out of the blue," said Ed Klug.
SIGN UP TODAY: Get daily headlines, breaking news emails from FOX6 News
After a number of drinks, Klug testified he and some other people were at a financial conference in November 1998. The conversation started in the bar. Later in the lobby, Mark Jensen told Klug he had a problem – his wife – as he was seeing a woman, another co-worker, on the side. 
"Mark was talking about how to get rid of the problem, basically. You know, websites that you could go to to search how to kill your wife," Klug said. "Then he was talking about poisons, and Benadryl, things that could be undetectable."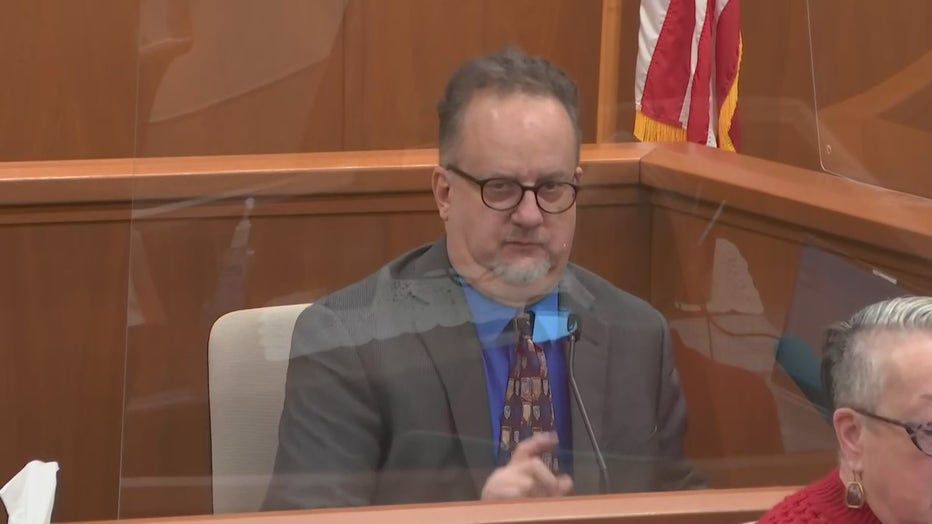 "I had placed a phone call to the hotel and they transferred me to (Klug's) room -- and he picked up the phone," testified JoAnne Klug, Ed Klug's ex-wife. "He said he was having the weirdest conversation with Mr. Jensen.
JoAnne Klug said she told Ed to stop. But she too, was curious.
"I was trying to understand how could someone die from Benadryl?" JoAnne Klug testified. "He told me antifreeze.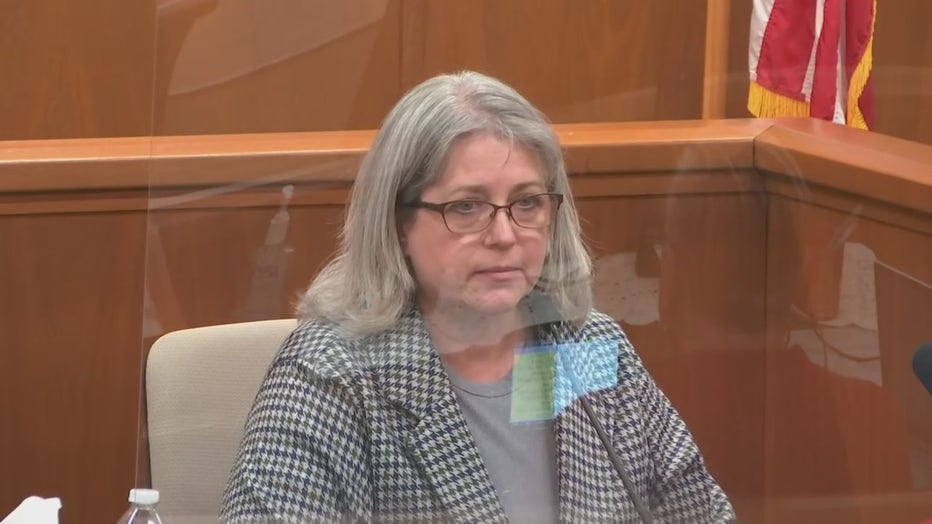 But the two did not want to talk about it further – even after a hearing a month later that Julie Jensen died. They did not go to police for years. 
"It was like having an elephant in the room. You didn't want to talk about it. I didn't want to talk about it anymore," JoAnne Klug testified. 
That is, until they were contacted months before Jensen's first trial.
FREE DOWNLOAD: Get breaking news alerts in the FOX6 News app for iOS or Android
Jensen's defense said the Klugs never brought up the antifreeze or Benadryl when they first talked to police. They also called into question Ed Klug's ability to recall events – considering he had been drinking.
Thursday recap
The second day of testimony wrapped up Thursday with the testimony of the man who conducted Julie Jensen's autopsy.
"I feel that traumatic asphyxiation is the primary or most proximate cause" of Julie Jensen's death, said Dr. Michael Chambliss, a retired forensic pathologist.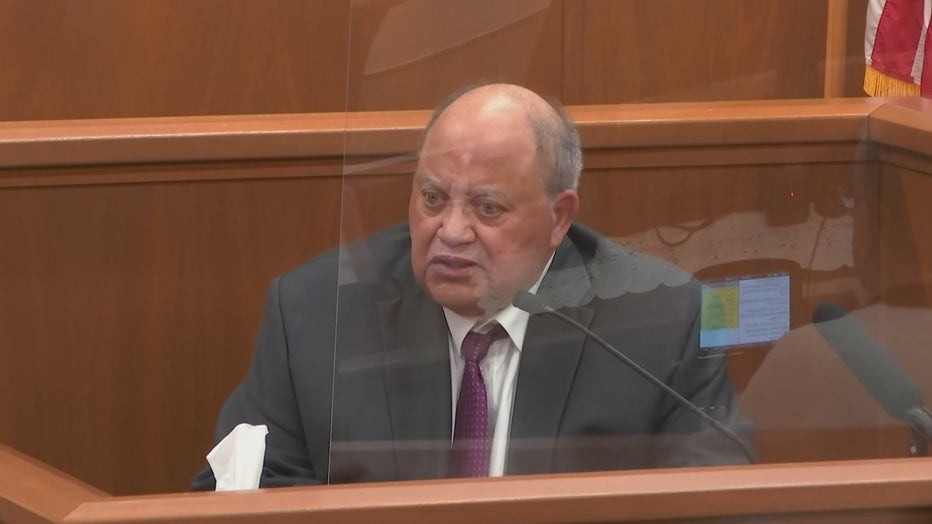 "So the sequence would've been was that she was drugged with (insomnia medication) zolpidem, poisoned with antifreeze, and then ultimately asphyxiated?" asked special prosecutor Robert Jambois.

"That's correct," replied Chambliss.
Prosecutors say Jensen poisoned his wife with antifreeze, drugged her, and smothered her. Jensen has maintained his innocence, and that Julie died by suicide.
Chambliss said there were signs of internal injuries, ruptured blood vessels, in the heart, ribs, lung and diaphragm – but no external injuries to explain them. But when paired with the position of Julie's body at the scene, led him to his conclusion.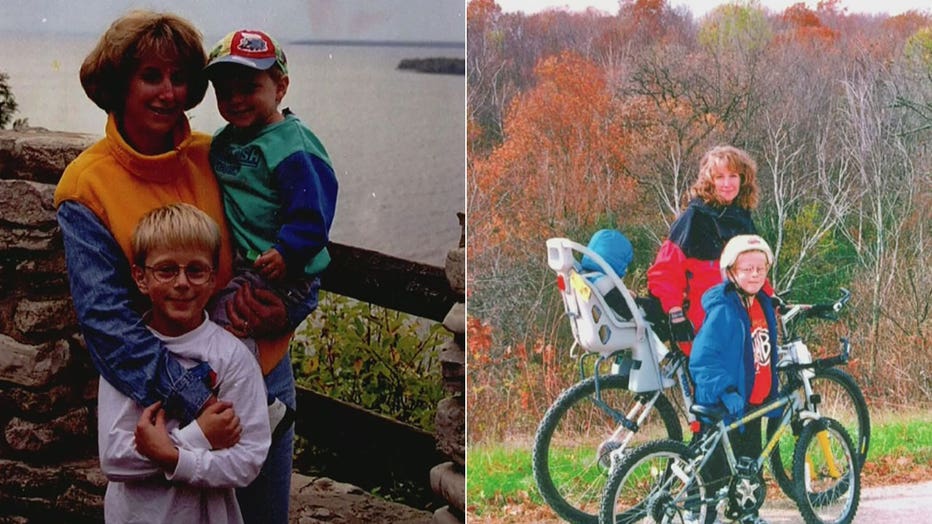 On cross-examination, Chambliss said he regretted testifying to the stages of antifreeze poisoning in the first trial, and said he could not speak to the effects of it on the body.
The Mark Jensen trial is expected to resume on Tuesday, Jan. 17 – due to the federal holiday on Monday.