Many on train that caught fire in Milwaukee were thinking of disaster in Philly: "I was pretty shaken up"


MILWAUKEE (WITI) -- Another crisis for Amtrak: Just days after a train derailed in Philadelphia, killing eight people, a train en route to Milwaukee from Chicago caught fire as it neared the Milwaukee Intermodal Station. No one was killed or even injured in Milwaukee. All passengers were able to be safely evacuated from the train. But many on board say they were thinking about what happened in Philadelphia as they departed the train.

The call came in just after noon on Thursday, May 14th. An Amtrak train's engine was on fire. 51 people were on board.

Everyone was safely evacuated, and no one was injured.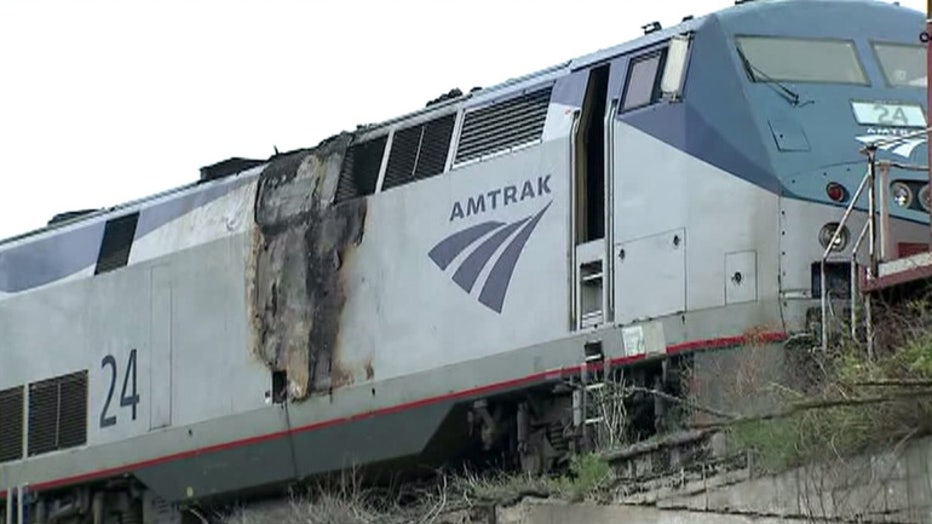 Fire aboard Amtrak locomotive on Milwaukee's south side


Once they were off the train, many passengers called friends or relatives to pick them up -- but a few boarded a bus that stopped by near Barclay and Mineral. That's where the train stopped after its engineer noticed smoke in the train's engine.

"We suddenly stopped," Elizabeth Tripp said.

Tripp was on the train headed from Chicago to Milwaukee to attend her sister's graduation ceremony at Marquette University this weekend.

Below you'll see video of the incident sent in to FOX6 by Bob Halas.




"Everyone could smell smoke. We knew something was wrong," Tripp said.

Tripp says at first, passengers were told to move to a car away from the burning engine. Then, they were evacuated from the train -- told to walk down a steep hill to the street with their luggage.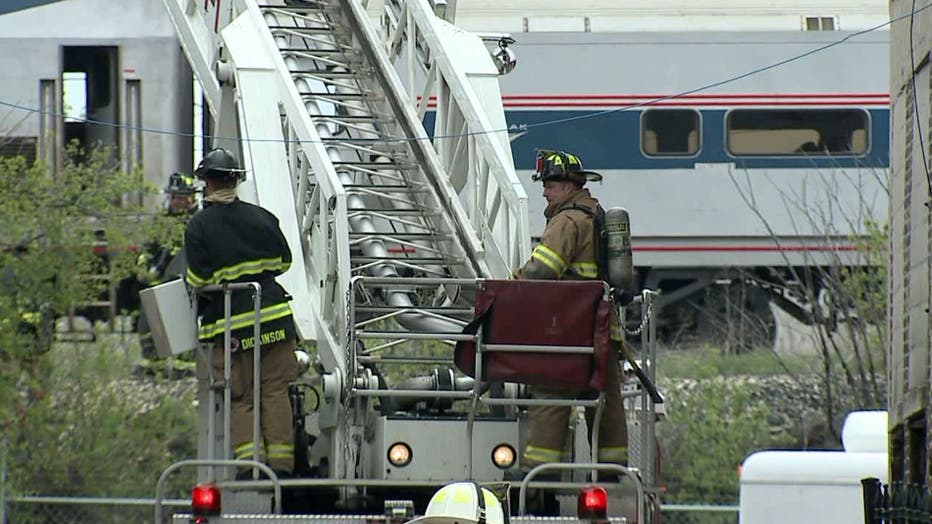 "You could see the smoke. I saw the smoke and I saw the fire," Tripp said.

Tripp says she was thinking of the disaster in Philadelphia. Eight people died in the derailment of Amtrak Northeast Regional Train 188 in Philadelphia Tuesday night, May 12th. Train 188 was on its way from Washington to New York, carrying 238 passengers and five crew members, when it derailed.

Pamela Cannon was in Washington, D.C. on Tuesday. The derailment in Philadelphia delayed all trains heading west. She got on the Amtrak train in Chicago headed for Milwaukee Thursday morning.

"When we saw the smoke once we got off the train, we knew it was serious. When you see that much smoke, you know something is wrong. Thank God we made it," Cannon said.

"I was pretty shaken up considering what had just happened but I definitely am thankful that nothing worse happened," Tripp said.