Man, woman accused in brutal beating posted video of victim to Snapchat: "That's what happens when you steal"


MILWAUKEE -- 20-year-old Devin Katzfey of Milwaukee and 20-year-old Sarah Zakzesky of Milwaukee each face one felony count of first degree reckless homicide as party to a crime in connection with the death of Delvin Mendoza-Chaparro, which happened Monday, December 19th near 6th and Rogers. Prosecutors say he was brutally beaten -- and video was posted to his own Snapchat account.

Milwaukee police say in addition to Katzfey and Zakzesky, a 20-year-old West Allis woman and a 19-year-old West Allis man have been arrested in this case. They have not yet been charged.

According to a criminal complaint, Mendoza-Chaparro's body was found in an alley behind a garage at the rear of a home in the area. His face and neck appeared to be severely battered.

"Beating him up to a pulp like that, it's ridiculous," a neighbor said.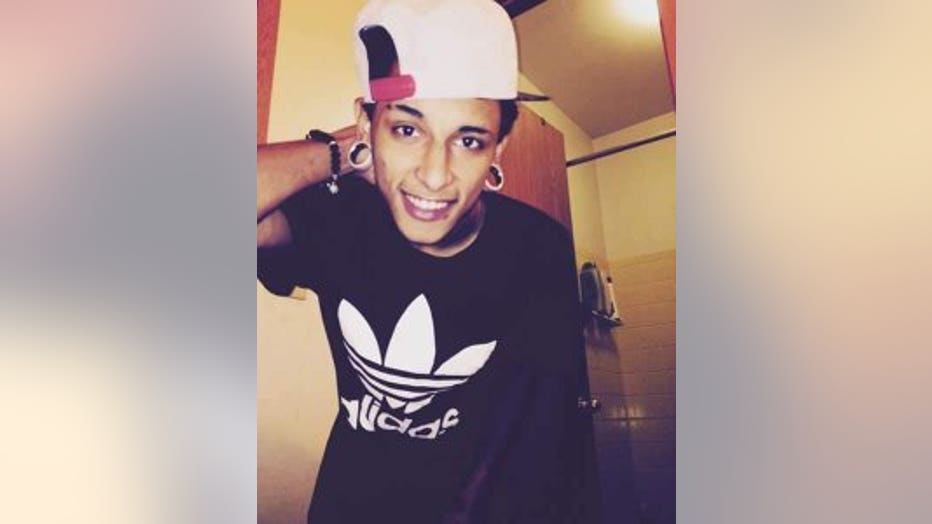 An autopsy revealed Mendoza-Chaparro's death was a result of multiple blunt force injuries to the head.

FOX6 News on Thursday, December 22nd spoke with Mendoza-Chaparro's mother, who said she cannot believe he was the victim of a brutal beating for allegedly attempting to steal a bong and pipe from the suspects.

"It was horrible. They showed me his photo and I couldn`t even go to the morgue to identify him. I will see him for the first time (Friday)," Mendoza-Chaparro's mother, Iris Chaparro said.

Iris Chaparro said this was going to be she and her son's first Christmas together after living in separate states for five years. She said her son was never a troublemaker, but suffered from depression and she knew he smoked marijuana.

She asked that Katzfey, who is not in custody, do the right thing and turn himself in.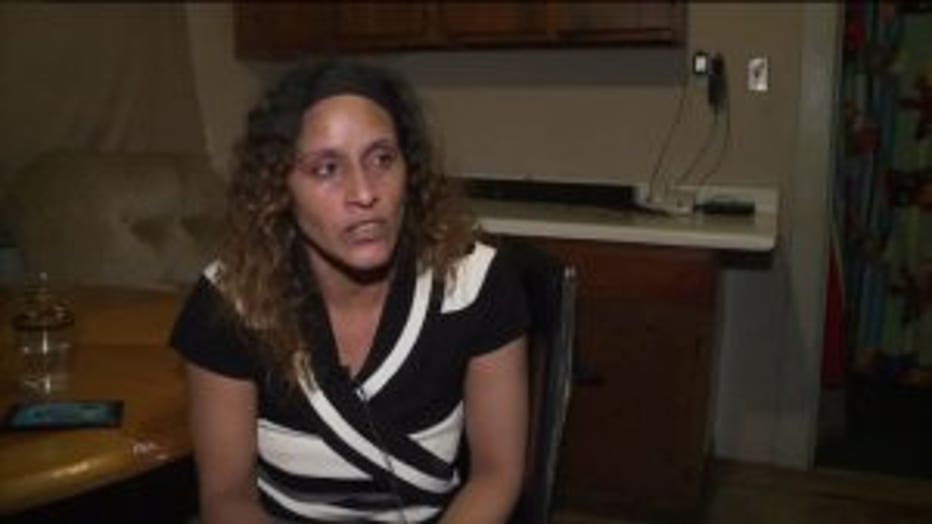 "He needs to turn himself in. That's the best he could do. My son did not deserve to die this way. This will be the worst Christmas of my life. I have nothing to celebrate," Iris Chaparro said.

The complaint indicates investigators took a look at Mendoza-Chaparro's Snapchat account, and found three videos recorded and uploaded to that account.

The first video showed a close-up of Mendoza-Chaparro's face, showing he'd been badly battered. He was lying on his back on a floor. Mendoza-Chaparro, while severely injured, still appeared to be alive. A voice is heard in the video saying: "You got knocked the (expletive) out (expletive). Don't ever come and steal. You know who this is. This is Superman." The individual identifying himself as Superman showed his tattooed fist.

The second video showed Mendoza-Chaparro lying near a doorway in an apartment. He was seen clearly badly beaten with blood coming from his face and mouth. A voice is heard in the video saying: "This is what happens when you fight an (expletive) like me." The person recording the video was then seen turning the video to show himself, and he says: "You hear me? That's what happens when you steal."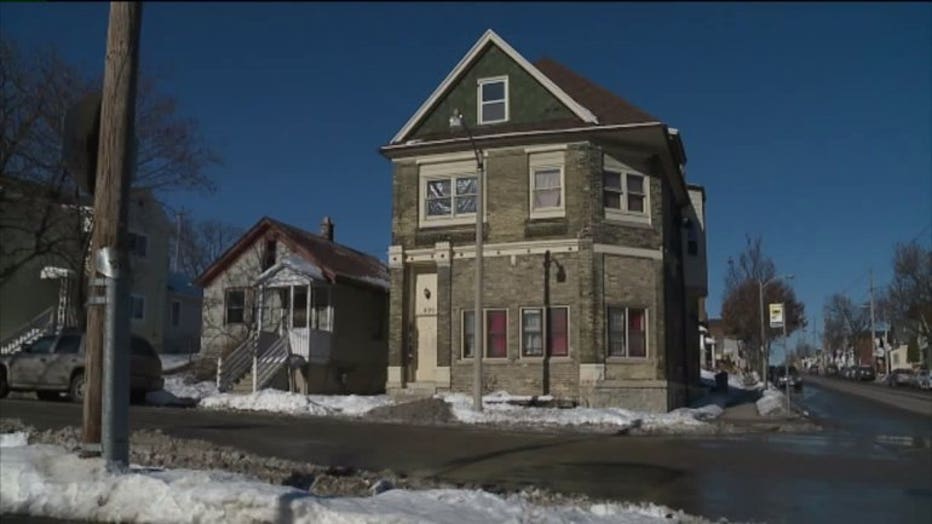 Home near 6th and Rogers where Delvin Mendoza-Chaparro allegedly beaten


The third video again showed Mendoza-Chaparro, clearly injured and battered. When he attempted to get up, he was seen kicked to the ground by "Superman."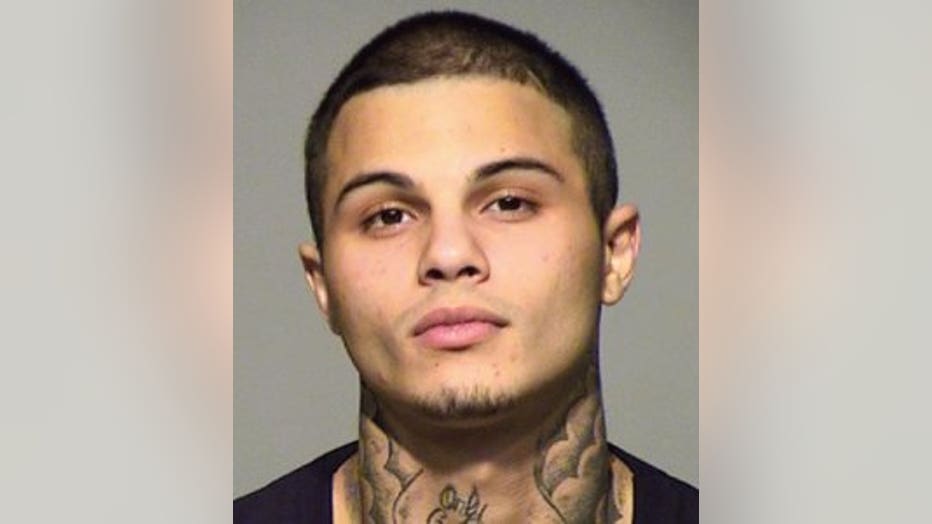 Investigators compared these videos with a booking photo of Devin Katzfey. It was determined that the individual claiming to be "Superman" in the Snapchat videos was Katzfey.

Investigators looked into Katzfey's Facebook account and determined he has an associated Instagram account under the name "Superman."

The complaint indicates investigators spoke with Sarah Zakzesky, who said she lives at 6th and Rogers -- and the night before Mendoza-Chaparro's death, she was in her apartment with her roommate and Katzfey -- who she identified via photo array -- along with Katzfey's brother. Zakzesky said they smoked marijuana and then Mendoza-Chaparro indicated he was going to come over. Zakzesky said she fell asleep before Mendoza-Chaparro came over. Zakzesky said she woke up around 2:30 a.m. and saw Mendoza-Chaparro asleep on the floor in the living room.

The next morning, Zakzesky said she was woken up by Katzfey, who said Mendoza-Chaparro had tried to steal a bong, a pipe and other items. The complaint indicates Katzfey dragged Mendoza-Chaparro by his feet into the kitchen and began beating him -- punching and kicking him in his face and head approximately 25 times. Zakzesky said Mendoza-Chaparro kept saying he hadn't stolen anything.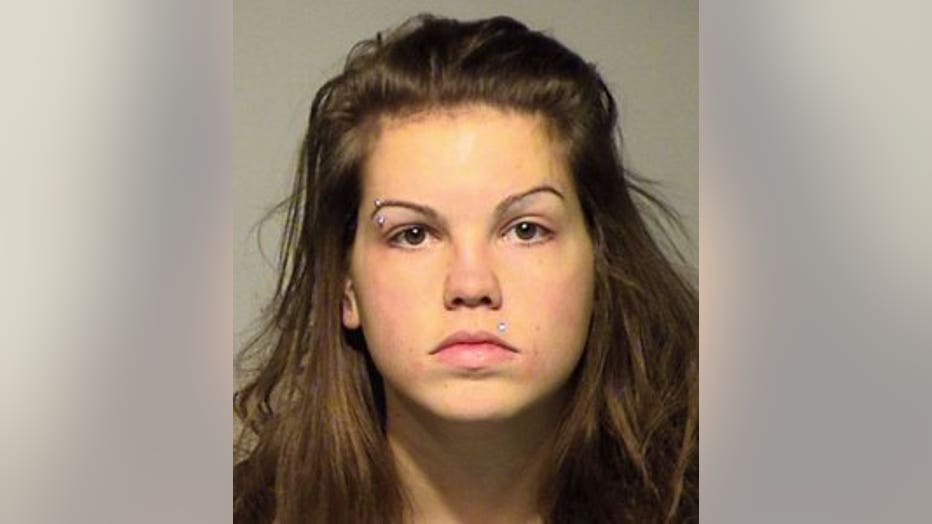 Zakzesky said Katzfey's brother came in and hit Mendoza-Chaparro in the face approximately five times.

According to the complaint, Zakzesky admitted to punching the victim approximately five times in the face and kicked him three times because she was angry he was stealing. Zakzesky said Mendoza-Chaparro "had no chance" and "didn't even have a chance to raise his fists and fight man-to-man."

Zakzesky said Katzfey recorded Mendoza-Chaparro on Mendoza-Chaparro's Snapchat account.

Zakzesky said eventually, she went to get the car, and Katzfey put Mendoza-Chaparro in the backseat. They then drove to the area near 6th and Hayes and went left in the alley and drove two blocks. Zakzesky told officials she told Katzfey they needed to take Mendoza-Chaparro to the hospital but he said no.

The complaint indicates Katzfey was holding Mendoza-Chaparro as they got out of the car, and Mendoza-Chaparro fell over in a snowbank by garbage cans -- unconscious. They then left the scene.

Zakzesky was in court for her initial appearance on Thursday, December 22nd. Probable cause was found for further proceedings in this case. A preliminary hearing was scheduled for December 29th. Cash bond was set at $50,000.

Online court records show an arrest warrant was issued Wednesday for Devin Katzfey.