Man suffers burns to ears, throat in Racine County trailer fire; dog alerted neighbor to flames


RACINE COUNTY -- A 61-year-old man suffered burns to his ears and throat after a fire in his Kansasville trailer late on Saturday, August 22nd -- and a dog may have helped to save the man's life.

Deputies from the Racine County Sheriff's Office responded to the trailer park on Shoen Rd. shortly before midnight. Kansasville Fire and Rescue and Union Grove – Yorkville Fire and Rescue also responded.

When the deputies arrived, they saw the trailer's porch was completely engulfed and the fire had spread into the trailer. The trailer appears to be a complete loss.

The owner of the trailer was taken to Wheaten Franciscan – Racine and later to Columbia St Mary's Burn Unit. His injuries consisted of burns to both ears and to the throat.

But this could have been much worse.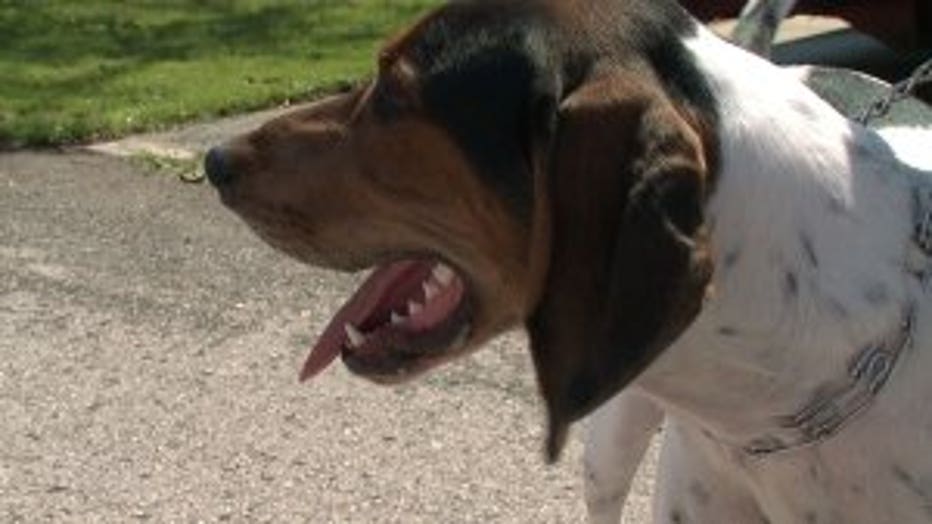 "Let the dog outside about 11:30 and he started barking real bad. I stepped out on the porch to get him to stop and he went towards (the trailer) and started howling. Once he started howling I could see flames coming through the window," Samuel Slaasted, a neighbor said.

Slaasted says as soon as he saw the flames, he ran to help -- and assisted in getting the man out of the burning trailer.

Another neighbor also ran to help.

"I heard the dog barking so I ran over there," Jay Demant said.

"The flames were 20, 30 feet in the air," Slaasted said.

Slaasted made his way around the trailer as the man inside tried to get out.

"He was trying to get through it. By the time he got through it, he kind of fell down the stairs," Slaasted said.

Slaasted waited with the man until help arrived.

"Fire department got here pretty quick," Demant said.

"Just seeing how quickly they responded and it was just amazing. I mean, thank you to the fire department for saving this community because it could have jumped," Patti Sikorowski, a neighbor said.

Sikorowski was disappointed when she learned the trailer is a total loss.

"It's really sad because they take such good care of their property," Sikorowski said.

The scene is being investigated by the Racine County Fire Investigation Task Force.