Man steals artwork from MCTS shelter then gets on bus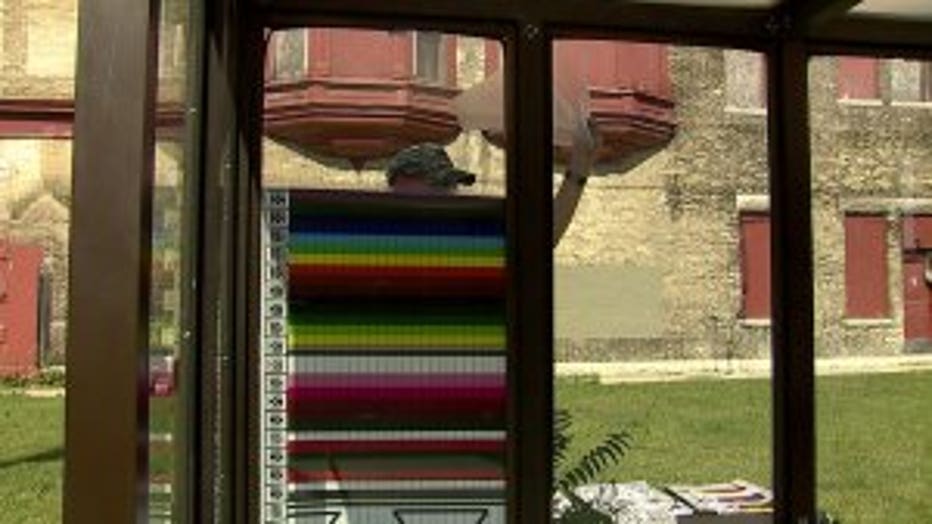 MILWAUKEE -- A one-of-a-kind piece of art displayed on a Walker's Point bus shelter was ripped off this month. Milwaukee police are now investigating the crime that comes with crystal clear surveillance of the suspect.

The Milwaukee County Transit System (MCTS) says the artwork created by Gloria Ruiz-Santos was titled, "Colorful Serape." It is one piece included in MCTS's Bus Shelter Art Project that was kicked off earlier this summer. The project gives local artists access to beautify MCTS bus shelters.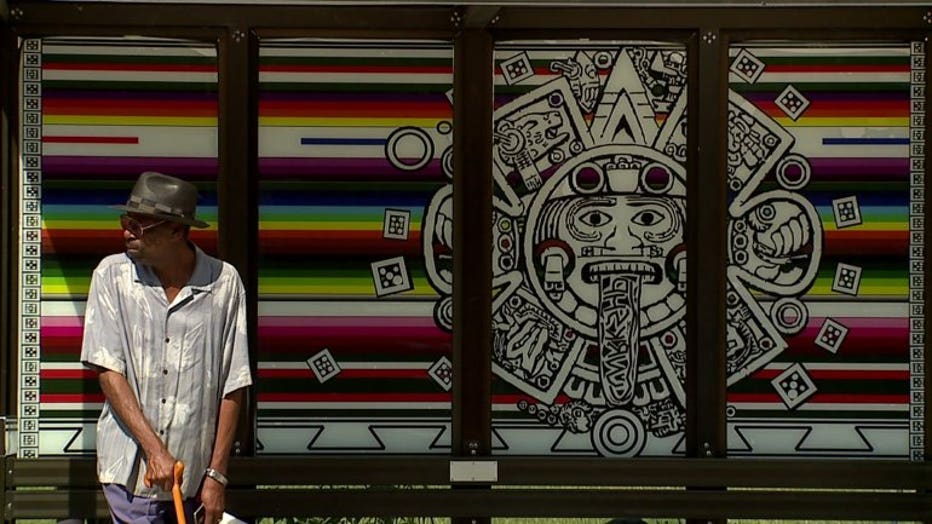 "We obviously take it seriously. The police take it seriously," said Brendan Conway, MCTS spokesman.

Ruis-Santos' piece was installed on a bus shelter at 6th and National on Milwaukee's south side.

"It was definitely shocking. I've never had anything like that happen to me," said Ruis-Santos.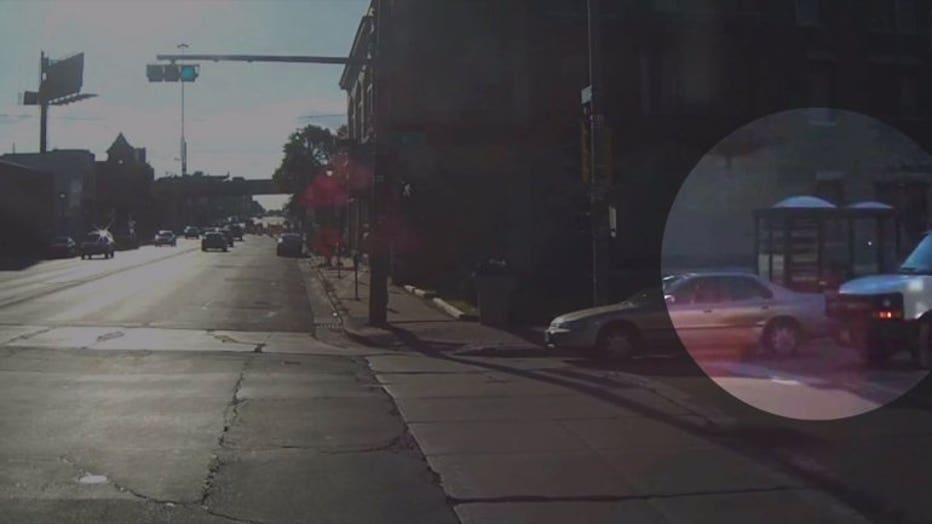 The difference this time? The theft was captured on bus surveillance.

"Put up on July 30, was taken down on Sept. 10," said Conway.

The suspect is not exactly a criminal mastermind.

"It was taken down by a man who, after he took it down, he got on our bus," Conway said.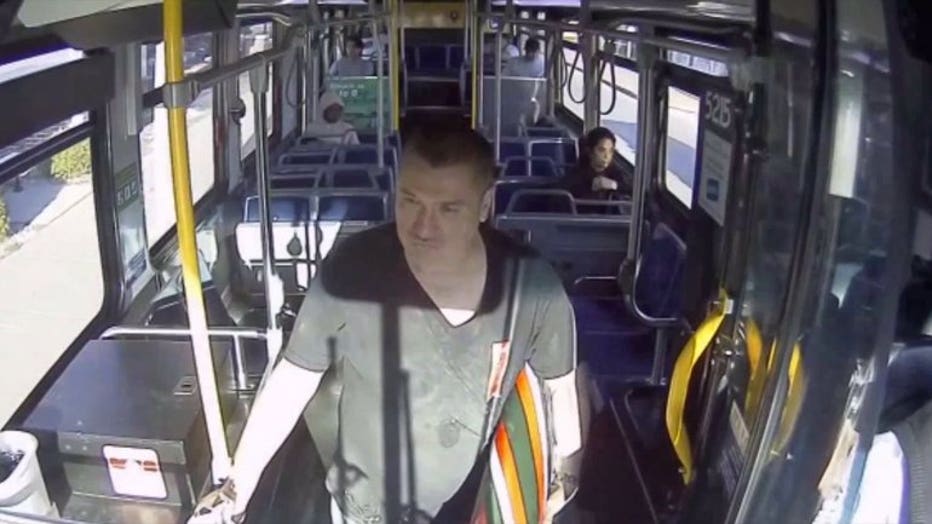 The bus stop bandit caught a ride while the bus caught him on camera.




"We do have him on video. You can see him very clearly," said Conway.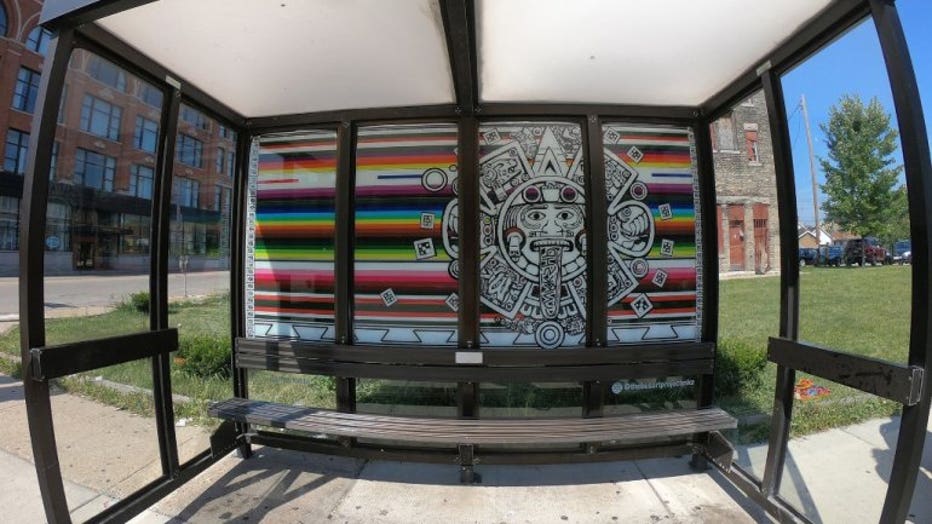 Artwork installed on bus shelter on July 30


He bumbled to the front of the bus, giving the camera an even closer look.

"We want to know why he did it. the whole thing is very strange," said Conway.

While the search continues, the artist will be selling the same print this weekend.

"For the '5th Street Festival,' so I'm hoping to sell those pieces and add that money into the fund and hopefully get the print up and running," said Ruis-Santos.

As for the suspect, he exited at Cezar Chavez and National.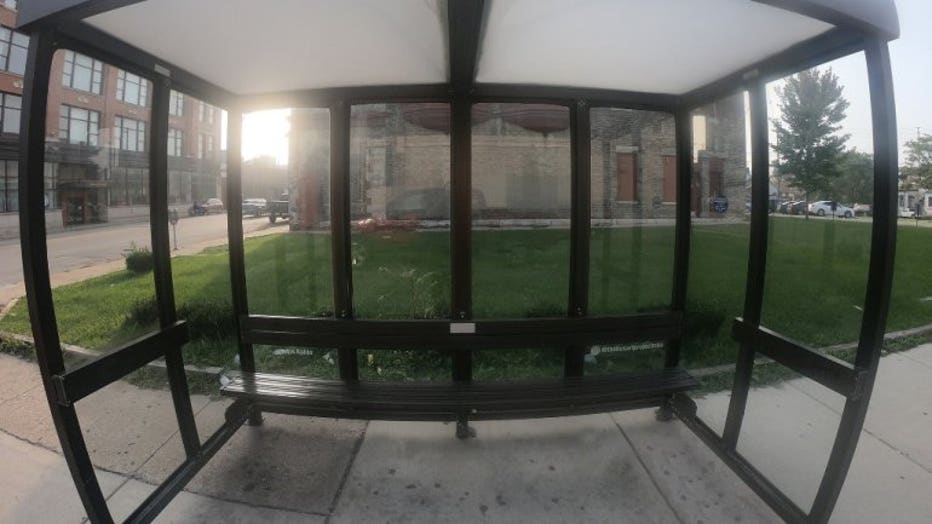 Artwork stolen from bus shelter


A news release says Milwaukee County Executive Chris Abele heard about the theft and made a personal donation of $10,000. That money will be used to re-install the stolen art and place more art across Milwaukee County bus shelters.

MCTS says Ruiz-Santos is also doing her part. She plans to sell special prints of her 'Colorful Serape' piece at this weekend's Walker's Point 5th Street Fest with proceeds going to the Bus Shelter Art Project.