Man sliced with box cutter after confronting man vandalizing his Minnesota Vikings inflatable
STOUGHTON — Authorities have charged a Madison man in a confrontation involving a Minnesota Vikings inflatable yard decoration in Stoughton.

Meanwhile, the Minneapolis Star Tribune reports the Vikings have invited 36-year-old homeowner David Moschel to attend a future practice and a game at U.S. Bank Stadium in November.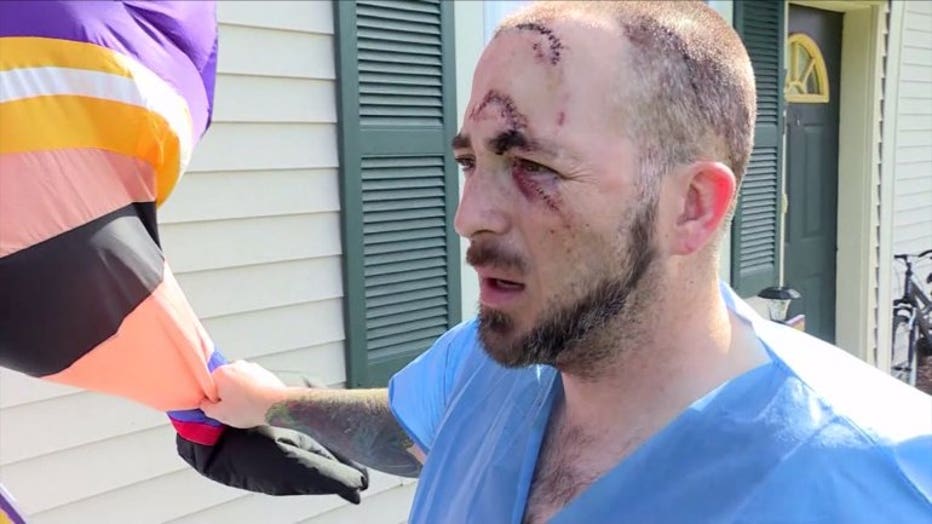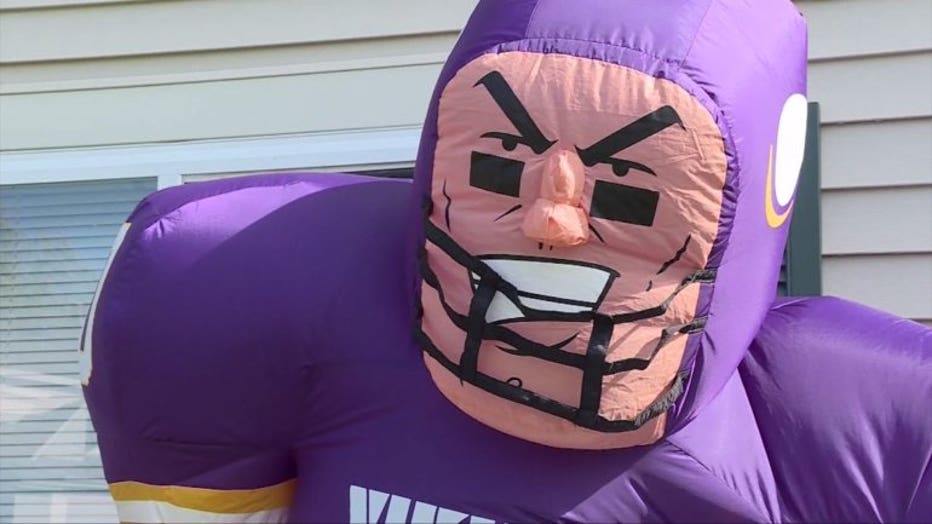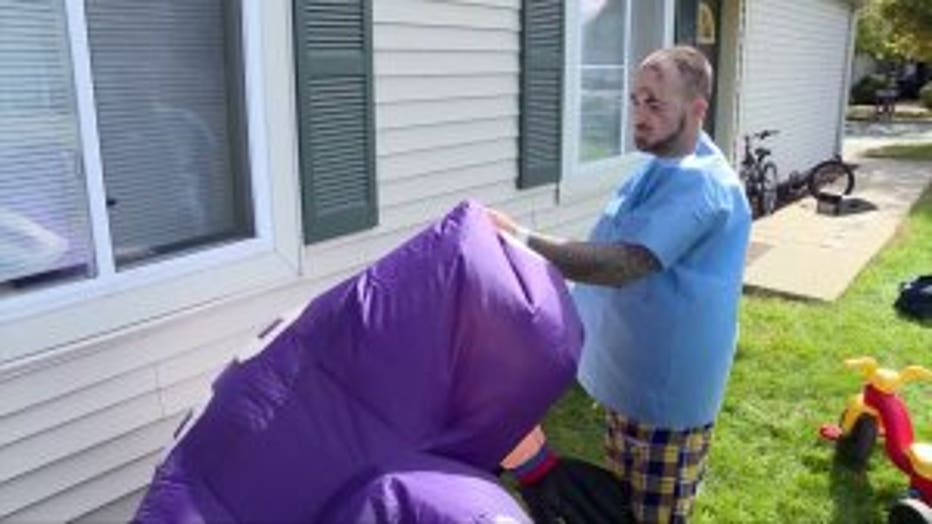 The Wisconsin State Journal reports 21-year-old Jacob Justice is accused of slicing Moschel's face and head with a box cutter numerous times. Police said Moschel and Justice got into a confrontation Sunday night after Justice allegedly damaged Moschel's inflatable.

Moschel was taken to a hospital with non-life-threatening injuries.

Justice appeared in court Tuesday on a charge of second-degree reckless injury. The felony carries a potential penalty of 12 ½ years in prison and a $25,000 fine. A telephone listing for him couldn't be found.