Man faces multiple charges, accused of leading police on pursuit of vehicle filled with stolen items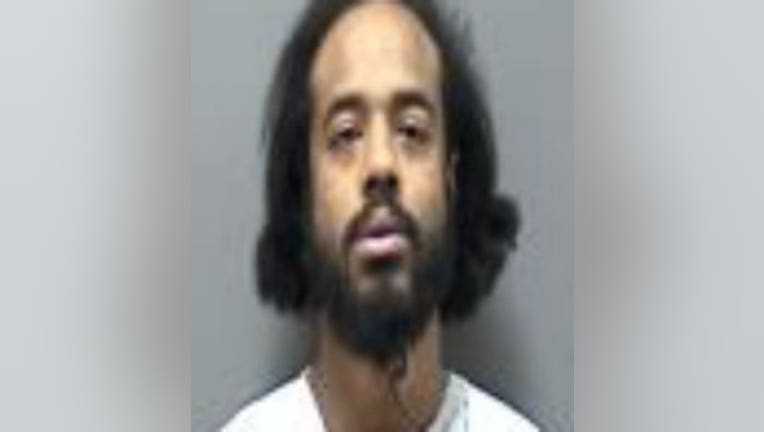 article


RACINE COUNTY -- A man with a lengthy criminal history is facing multiple charges in connection with a pursuit that began in Franklin and ended in Racine County. Sheriff's officials say the driver had six passengers, including a 14-year-old boy. When the vehicle was finally stopped, prosecutors say they found it to be filled with stolen items and synthetic marijuana.

Jaquan Collins, 30, of Milwaukee faces eight charges:


A criminal complaint notes a history of convictions dating back to 2005 for possession of THC, resisting or obstructing, bail jumping, disorderly conduct, retail theft, operating while suspended and operating without a license.

According to a criminal complaint, on April 20, around 6:30 p.m., investigators learned of a pursuit on I-94/41 southbound near 8 Mile Road, after a vehicle eluded officers in Franklin. The complaint says the vehicle was linked to several thefts in Franklin.

A deputy in a marked squad approached I-94/41 eastbound on State Highway 20 when it was learned the suspect vehicle was headed southbound on West Frontage Road, approaching County Highway C -- possibly turning into a nearby Wendy's parking lot. The vehicle was observed to have been occupied by several black males and headed southbound on West Frontage Road across State Highway 20. The deputy followed it into the Grandview Industrial Park. The vehicle continued southbound, before turning eastbound, reaching the construction area on South Sylvania Avenue. The deputy followed until the construction signage blocked the roadway near Sylvania Airport. The vehicle turned westbound into a driveway before continuing around a warehouse and traveling into a grassy area behind the warehouse. The ground was soft and wet, and the deputy and suspect vehicle sunk into the lawn as a result.

The suspect vehicle eventually gained traction on solid ground -- accelerating northbound on South Sylvania Avenue through the construction zone. The pursuit was terminated, and the deputy eventually lost sight of the suspect vehicle.

It was soon learned the vehicle was spotted traveling eastbound on State Highway 20. It was learned Sturtevant police were involved in the pursuit, and the vehicle had turned northbound on 90th Street in Mount Pleasant. There, several squads were located in pursuit of the vehicle, which traveled into a neighborhood north of Old Spring Street in Mount Pleasant before reaching a "no outlet" street. The vehicle then turned around and came to a stop.

As police blocked the roadway, the complaint says the vehicle swerved, traveled over the curb and through several front yards, damaging the grass -- continuing through the neighborhood before reaching County Highway C. The vehicle then traveled to County Highway H and County Highway K -- with damage to the front and rear bumper. The vehicle eventually came to a stop again east of County Highway H.

The complaint says a 14-year-old boy who appeared to be crying, exited the vehicle with his hands in the air. He was a rear passenger. There were six other occupants, including the driver -- Jaquan Collins. The complaint says they were ordered to lay on the ground with their hands behind their back, and all complied except for Collins, who said "y'all can put those guns down." The complaint says he eventually complied with orders.

According to the complaint, in the vehicle, investigators found items stolen from stores in Milwaukee County, including unopened bottles of 5 Hour Energy drinks, Red Bull, packages of toilet paper, unopened cellphone accessories, an unopened box of headphones, multiple unopened bottles of alcohol and multiple empty bags of synthetic marijuana, along with one unopened bag of synthetic marijuana -- and a small foil bag that contained a soft substance that resembled the consistency of marijuana.

The pursuit reached speeds in excess of 70 miles-per-hour through a construction zone, according to the complaint.

Other people in the vehicle indicated they had been smoking marijuana earlier in the day, according to prosecutors.

Collins made his initial appearance in court on April 23. Probable cause was found for further proceedings. Cash bond was set at $15,000. A preliminary hearing was set for May 2.