Man charged with homicide in connection with fatal crash on U.S. 45, witnesses said he was "driving like an idiot"
MILWAUKEE -- A 45-year-old Milwaukee man has been charged with homicide in connection with a fatal crash that occurred on U.S. 45 southbound near Watertown Plank Road back in 2014.

It happened on September 30th just before 2:30 p.m.

54-year-old Dennis Meyer of Milwaukee was pronounced dead at the scene. He was ejected from his pickup truck when the pickup truck rolled over. His passenger, a 27-year-old man, was also ejected. He was taken to the hospital with serious injuries.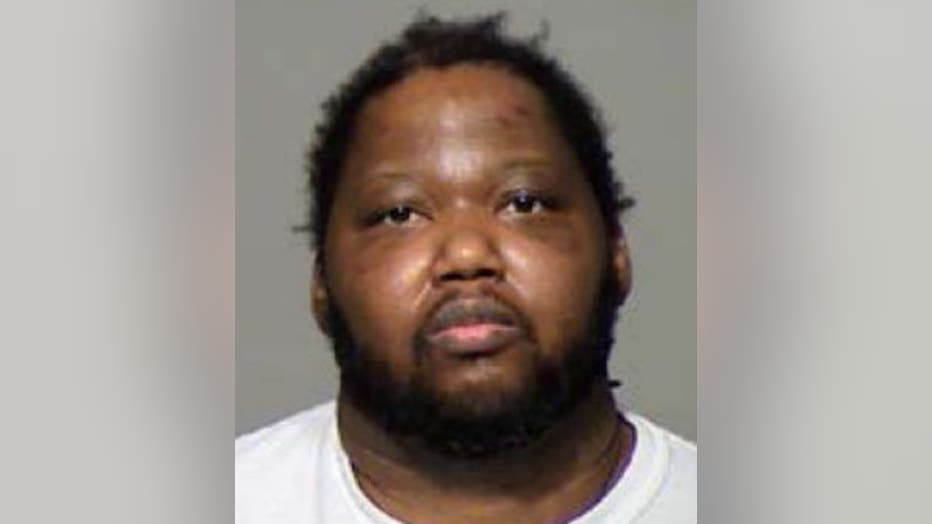 Milwaukee County Sheriff's officials say 45-year-old Charles Jones was driving a car -- changing lanes and passing in traffic recklessly when his vehicle lost control. The car went across all lanes of traffic and struck the pickup truck.

Jones told officials he was on his way to a doctor's appointment. He was not impaired.

Jones now faces two felony charges: homicide by negligent operation of a vehicle and reckless driving (causing great bodily harm).

When deputies arrived on scene, they found Dennis Meyer lying on the freeway. A Good Samaritan, who was a nurse, was at his side, trying to render aid. His passenger was also lying on the freeway -- complaining of hip pain.

Jones was found in his vehicle -- complaining of back pain.

Investigators spoke with Meyer's passenger, who reported the two had left work in Menomonee Falls. Meyer's passenger said he started to fall asleep shortly after they got on the freeway. He said his eyes began to close as the crash occurred. He woke up when Meyer yelled -- and the passenger said he then realized their truck was going sideways, and that it then began to roll. The passenger said he knew they were being ejected from the vehicle -- but he didn't know what window he went out of. His injuries consisted of a blow to the back of his head, a dislocated right foot and injuries and skin loss to his right foot.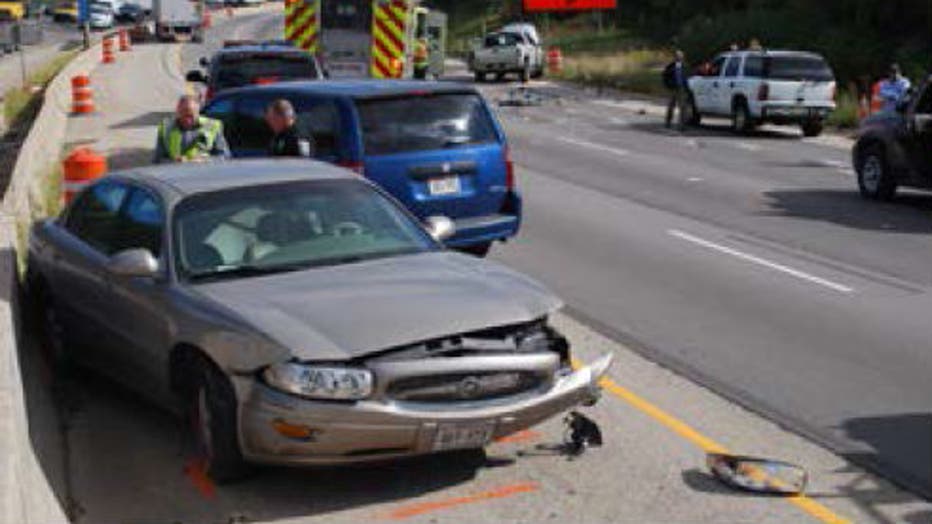 Vehicle driven by Charles Jones


An autopsy was performed on Meyer, and the Medical Examiner's Office determined he died as a result of multiple blunt force injuries.

Investigators spoke with witnesses, including a man who said Jones' vehicle was "bobbing and weaving -- trying to pass everyone." He said he saw another vehicle nearly collide with Jones' vehicle before observing Jones' vehicle begin to lose control. Jones' vehicle started to skid and fish-tail. The witness said it did not appear Jones used his turn signal when switching lanes, and at one point he crossed over to the left lane and then "snapped back" to the right -- hitting the pickup truck Meyer was driving. The pickup truck skidded and then rolled. The witness observed the men ejected from the truck, and he saw Meyer's passenger crawling in the grass. Meyer was lying in the street.

An FBI Special Agent told investigators he was driving on U.S. 45 southbound when he observed Jones' vehicle speeding -- coming up on his right. He also saw Jones' vehicle nearly collide with another vehicle. The agent told officials he saw Jones' vehicle hit the pickup truck, and saw the pickup truck roll. Upon witnessing the crash, the agent told officials he activated his lights and sirens and went to check on Jones. He was found to be conscious and not bleeding. The agent then went to check on Meyer and his passenger. Meyer's passenger was found sitting on the side of the road with injuries. The agent began performing CPR on Meyer but he eventually died.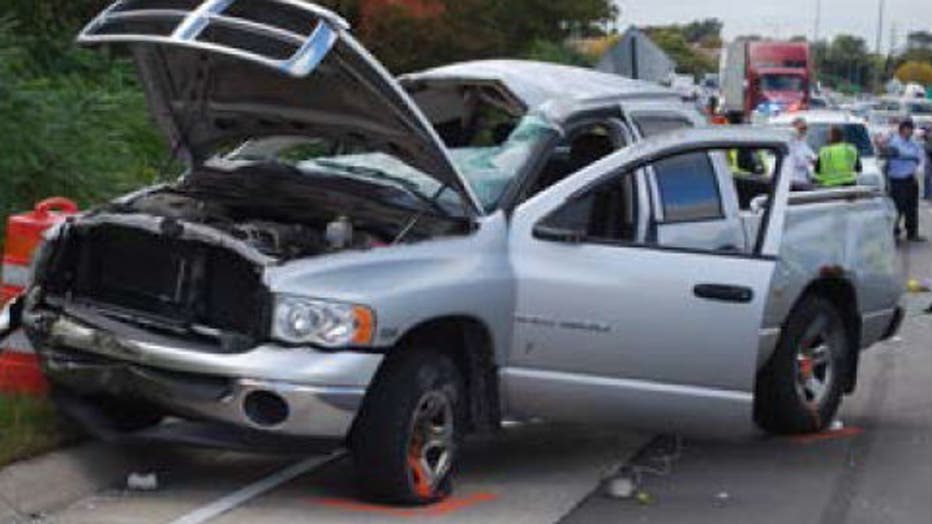 Pickup truck driven by Dennis Meyer


Several witnesses gave descriptions of Jones' driving prior to the crash -- with one witness saying Jones was "driving like an idiot." Some of them said Jones was going way too fast, according to the complaint.

A Wisconsin State Patrol trooper determined Jones was driving at speeds of 76 or 77 miles-per-hour at the time of the crash.

The posted speed limit is 55 miles-per-hour on U.S. 45 southbound.

Jones' blood was tested, and it tested positive for two medications. He was found to have prescriptions for both of them.

The criminal complaint references a ticket Jones received in 2013 on Highway 145 South at or near N. 91st Street. Jones received a citation for speeding -- going 86 miles-per-hour in a 55 mile-per-hour zone.

U.S. 45 southbound had to be closed for more than five hours while deputies reversed traffic off the freeway, cleared the scene and conducted the investigation into this incident.

Jones is set to make his initial appearance in court on June 5th.