Man charged with burglary of 3 businesses in Sherman Park neighborhood
MILWAUKEE -- 17-year-old Darius Saxton of Milwaukee faces three criminal counts for his alleged role in the burglaries of the Metro PCS store, the Jet Beauty store and the O'Reilly's Auto Parts store -- all within the Sherman Park neighborhood.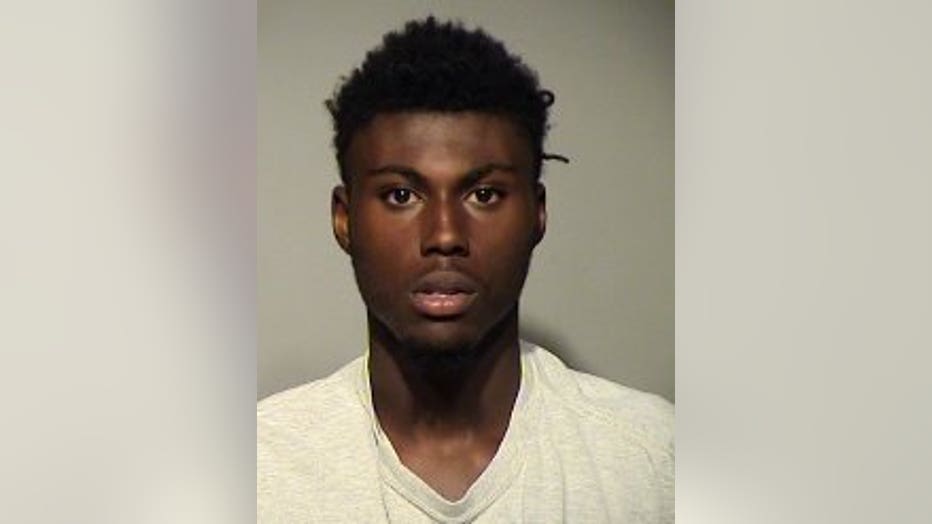 These crimes are alleged to have taken place during the unrest in the neighborhood that came in the wake of the officer-involved fatal shooting of Sylville Smith near 44th and Auer on Saturday, August 13th.

The criminal complaint indicates Saxton was interviewed by police on August 24th. He asked police "what he was here for." The complaint says, "When Saxton was told that it was for his involvement in an incident at O'Reilly's Auto Parts store; the defendant immediately began talking about the incident."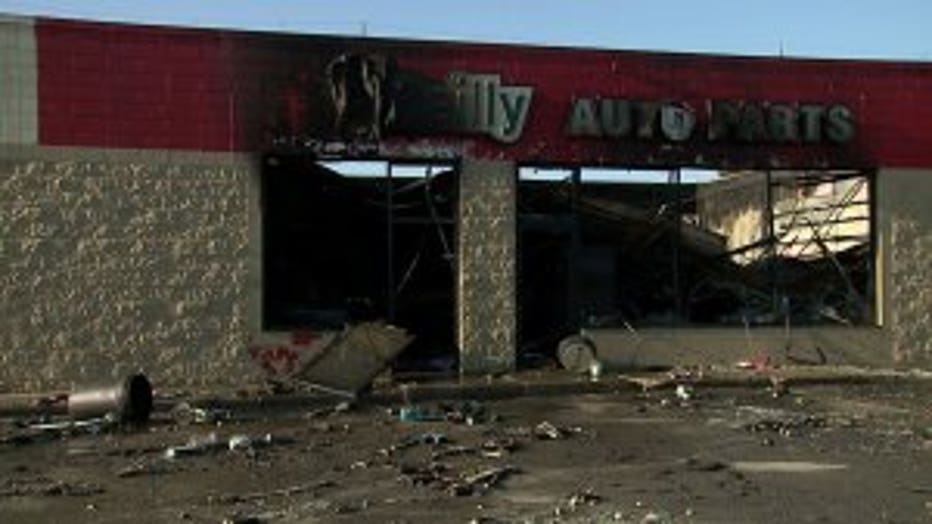 Cleanup at O'Reilly store near Fond du Lac and Burleigh


Saxton told police he had gone to Sherman Park to grieve the death of his friend, who had been shot by a Milwaukee police officer. He indicated that at first, he was just hanging out with friends, talking about his friend's life; but as the evening progressed he became upset, and his emotions were "extremely high."

The complaint goes on to say, "At about 8:00 p.m., (Saxton) was walking with a large group of people. Someone said that they should go rob the Kentucky Fried Chicken. The defendant said that he told the group that that was not a good idea, and that they should head somewhere else because there were people inside the KFC."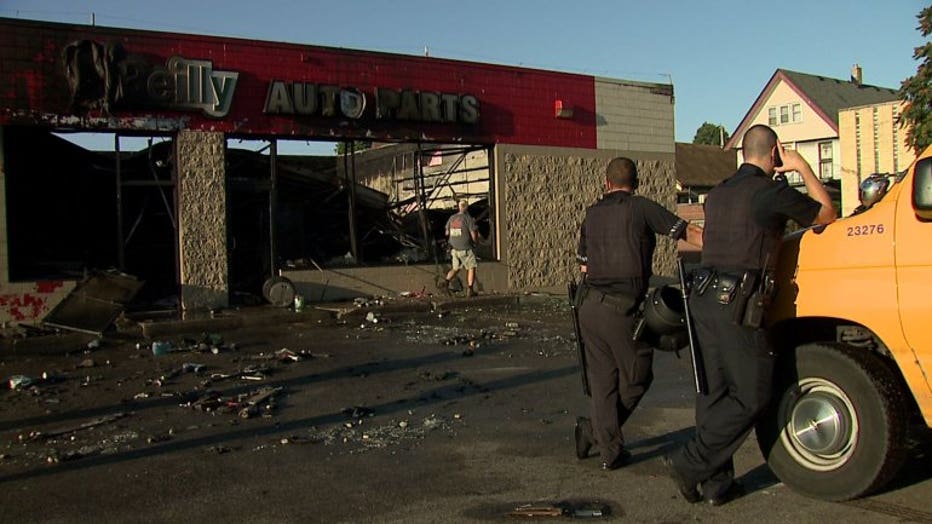 Cleanup at O'Reilly store near Fond du Lac and Burleigh


The defendant said the group headed over to the O'Reilly Auto Parts store. Saxton saw that some people were breaking out the glass "and people were climbing in and out of the store through the broken window." Saxton said there was one portion of the glass that was not broken out yet, so he removed that so people could get in and out without getting cut. The complaint indicates while he did that, "he suffered a cut which later required stitches." Saxton told police after he saw the fire inside the store, "he left and went to a different store. The defendant said he never entered O'Reilly's."




Saxton told police he also went to the Metro PCS store. He said the windows and doors were already broken, and he went inside to try to find an iPhone charger for his phone. The complaint indicates Saxton was unable to find one, so he didn't take anything.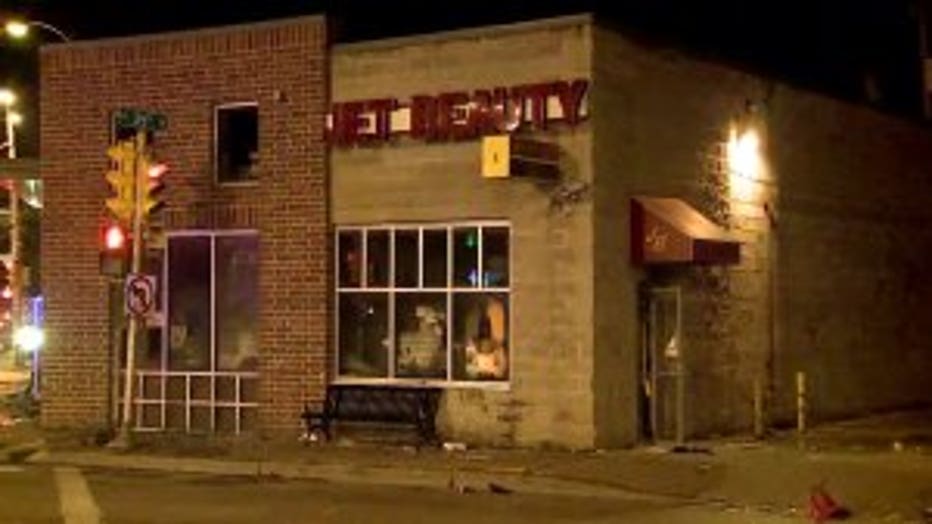 Lastly, Saxton told police he also went to Jet Beauty. The complaint says he "went inside Jet Beauty and took several items of lingerie. After he left the store, he walked east on West Burleigh, and ultimately dropped those items on the street."

In a separate interview on August 25th, the complaint indicates Saxton changed the order in which he stopped at the three stores. He indicated that he went to Metro PCS first, then to O'Reilly's, then to Jet Beauty, and then home.

Each of the three burglary counts against Saxton comes with a maximum penalty of 12-and-a-half years in prison and $25,000 in fines.