Man charged after high-speed pursuit ends with crash at New Berlin Animal Hospital


WAUKESHA COUNTY (WITI) — A 27-year-old Waukesha man has been charged in connection with a high-speed pursuit that ended when he crashed a stolen vehicle into an animal hospital in New Berlin.

Arron Gullickson faces one count of attempting to flee or elude a traffic officer and one count of operating a motor vehicle without the owner's consent (repeater). He also faces three traffic forfeiture citations: OWI, operating with prohibited alcohol concentration, unreasonable and imprudent speed. He remains in jail on a probation hold.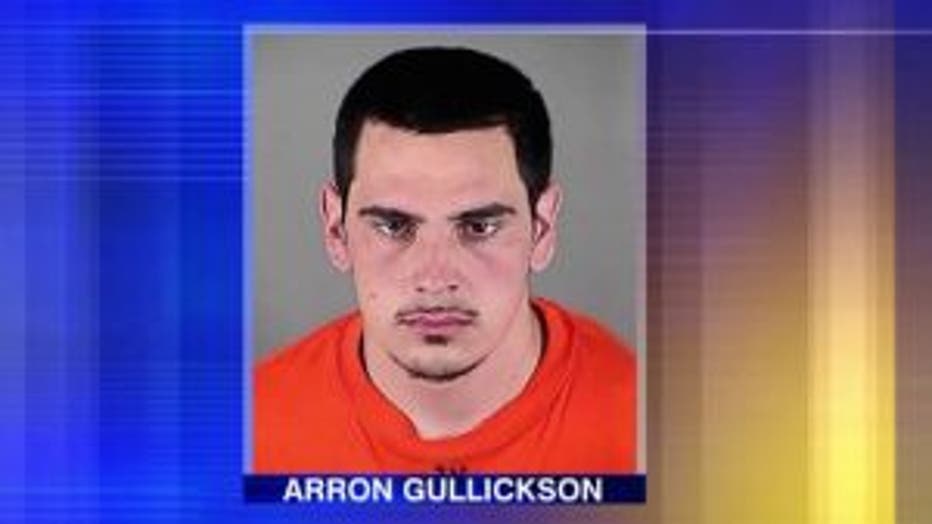 A criminal complaint filed against Gullickson says around 2:30 a.m. Tuesday, April 7th, a sheriff's deputy observed a vehicle swerve within its lane on I-94 eastbound near Grandview Boulevard in Waukesha. That deputy pulled out to catch the vehicle, and had to increase his speed to 85 miles-per-hour, and he still wasn't closing in on the vehicle. The deputy finally caught up to the vehicle near Springdale Road, and he was able to get a license plate. The deputy estimates the vehicle was traveling approximately 90 miles-per-hour in a 65 mph zone — crossing the dividing line from lane one into lane three and straddling the dotted line.

The deputy activated his emergency lights and attempted to initiate a traffic stop.

The vehicle didn't stop — continuing to travel at a high rate of speed, crossing over onto the shoulder before moving sharply back into lane two near Calhoun Road. The deputy observed the vehicle increase its speed to approximately 110 miles-per-hour — getting off of 94 and heading southbound on Moorland Road.

At Greenfield Road, the deputy observed the vehicle travel through a red traffic light at a speed of 120 miles-per-hour.

As the vehicle entered the city of New Berlin, three New Berlin squad cars joined the pursuit.

The vehicle traveled through a red traffic light at Coffee Road — eventually crashing into the New Berlin Animal Hospital just south of National Avenue in New Berlin. The vehicle's occupant then fled on foot. He was detained a short time later — with the help of "Condor" the police dog, who is a client of the New Berlin Animal Hospital.