Man charged, accused of smoking marijuana "10 minutes" before crash that seriously injured passenger
RACINE COUNTY -- Charges have been filed in connection with a serious crash that happened in Mount Pleasant on Monday, March 7th.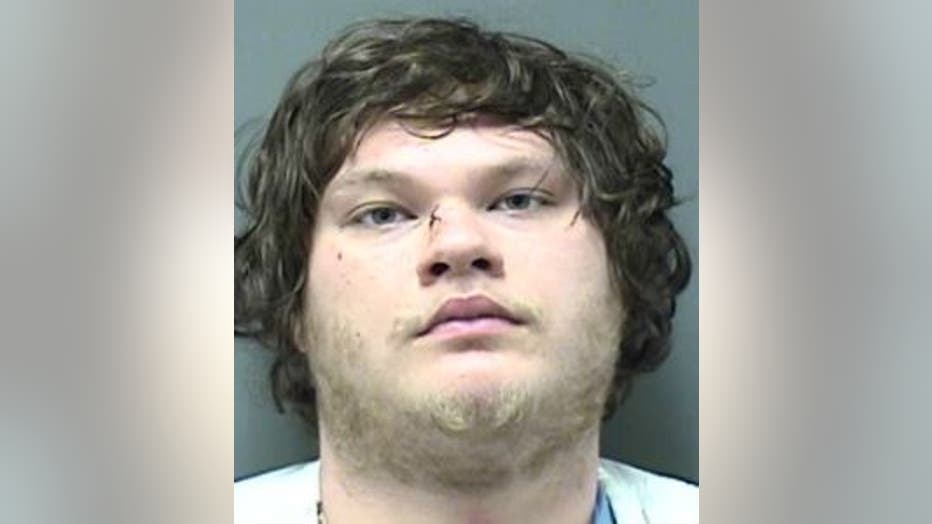 The accused is 20-year-old Christopher Hetchler of Racine, who is facing the following charges:


The crash happened at the intersection of Highway 20 and 90th Street in Mount Pleasant.

The criminal complaint indicates a white Ford truck failed to yield to a Dodge truck -- and the Ford truck made a left turn directly in the path of the Dodge truck.

The Dodge struck the Ford's passenger side and both vehicles began to spin.

A Mount Pleasant police officer witnessed the crash -- and raced to render aid.

The driver of the Dodge told the officer he was OK.

The Ford sustained heavy damage. The complaint indicates the Ford's driver was observed "sadly apologizing" to the passenger, who didn't appear to be breathing. The passenger was slumped over, motionless, and bleeding from his head.

The passenger side door of the Ford was crushed and caved in -- trapping the passenger inside. Special equipment was needed to free him.

When the Ford's driver, Hetchler, exited the vehicle, the complaint indicates the officer could smell a strong odor of marijuana coming from the vehicle. Additionally, the officer observed in the center console at least two baggies of marijuana and a glass pipe.

Hetchler was taken into custody.

Meanwhile, the door of the Ford had to be cut off in order to get the passenger out. He was taken to the hospital via Flight for Life due to his severe injuries.

Hetchler was taken to the hospital for a blood draw.

The complaint indicates when asked about the marijuana and pipe, Hetchler said "yes, it was all mine," and he admitted to smoking marijuana in the truck approximately 10 minutes prior to the crash.