Man arrested for his 10th OWI, "odor of intoxicants emanating from the vehicle"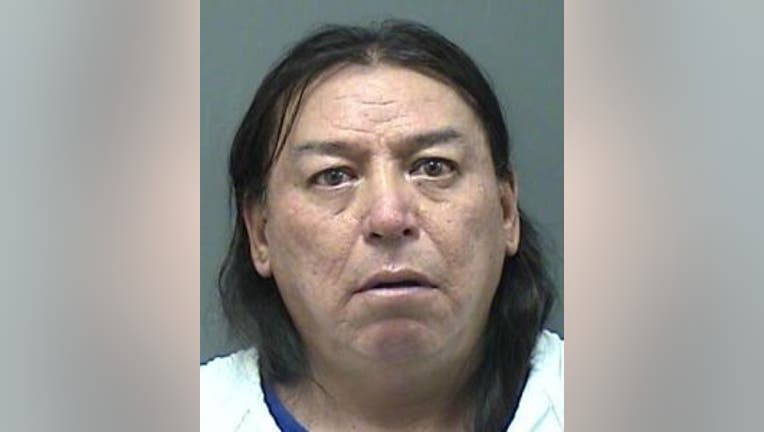 STURTEVANT (WITI) -- Charges have been filed against a man arrested for his 10th OWI offense. 56-year-old Jones Decorah from Wisconsin Dells was arrested Wednesday, May 13th in Sturtevant.

Decorah has been charged with operating while intoxicated (10th and subsequent offense), operating a motor vehicle while revoked, resisting an officer and misdemeanor bail jumping.

According to the criminal complaint, officers were called to Village Food and Liquor located on Durand Avenue around 5:40 a.m. for reports of a hit-and-run accident. Witnesses reported that a tan Ford Explorer had struck a vehicle and then drove behind a nearby Hardee's restaurant.

Upon arrival, officers observed a tan Ford Explorer sitting in the Hardee's parking lot. The vehicle was running and the brake lights were on. The complaint says when deputies approached the vehicle, the operator, later identified as Jones Decorah, appeared very confused and disoriented.

The complaint says Decorah's eyes were glassy and bloodshot -- and he did not follow verbal instructions to roll down his window.  A deputy then opened the front passenger door and detected "the odor of intoxicants emanating from the vehicle." Officials also observed a beer can in the center cup holder. The complaint says Decorah's speech was very thick and slurred, to the point where it was difficult to understand him.

When officers asked Decorah was was going on, he stated that he didn't know. After police questioned Decorah about striking another vehicle, he denied the incident occurred. The complaint says Decorah then began to get out of his vehicle -- ignoring the officer's commands. When the officer physically stopped Decorah from exiting the vehicle, Decorah began to resist and push.

The complaint says Decorah had difficulty standing and walking -- and required assistance getting into the squad. After Decorah was placed in the squad, the complaint states that he "was very combative and continued to shout."

When paramedics arrived on scene they stated that Decorah was too intoxicated to be evaluated -- and he was transported to Wheaton Franciscan All Saints Hospital.

Wheaton staff advised that Decorah's initial blood results came back as 0 .38.

Decorah was held in the Wheaton Franciscan Emergency Room until his BAC came down under 0.25, so he could be medically cleared to go to the Racine County Jail, according to the complaint.