Man arrested, accused of targeting Real Chili, stealing from Jimmy John's on MU campus
MILWAUKEE -- A 55-year-old man has been arrested in connection with an attempted strong-armed robbery at a Real Chili restaurant and an armed robbery at  a Jimmy John's restaurant in Milwaukee Monday night, December 5th.The armed robbery happened at the Jimmy John's restaurant near 15th and Wells.

Police say when the suspect in this case wasn't able to get money from the Real Chili  in Cathedral Square, he came to the heart of Marquette's campus.

An employee at Real Chili named James got in the way.

"He's a pretty tough guy. Milwaukee staple here at Real Chili. (The suspect) told James they had a weapon. They never brandished a weapon. They asked for the money. James refused to give them the money and they left," Maxx Berkowski, a manager at Real Chili said.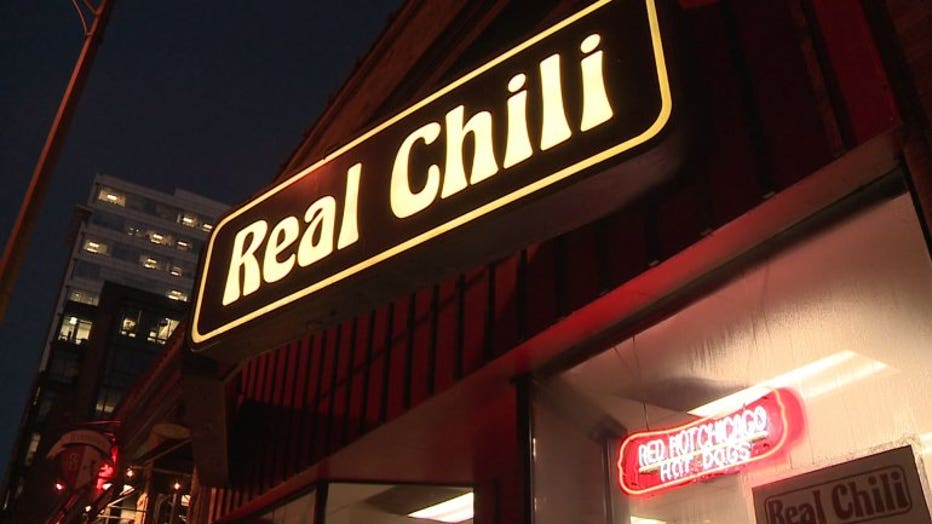 The suspect then went to Jimmy John's near 15th and Wells.

The suspect, dressed in a pea coat, scarf and blue jeans was captured by surveillance cameras inside the Jimmy John's around 10:30 p.m.

Police say he implied he had a gun, took cash and ran off.




MPD will present this case to the Milwaukee County District Attorney's Office in the coming days.