Man accused of using slingshot to fire marbles at neighbor's home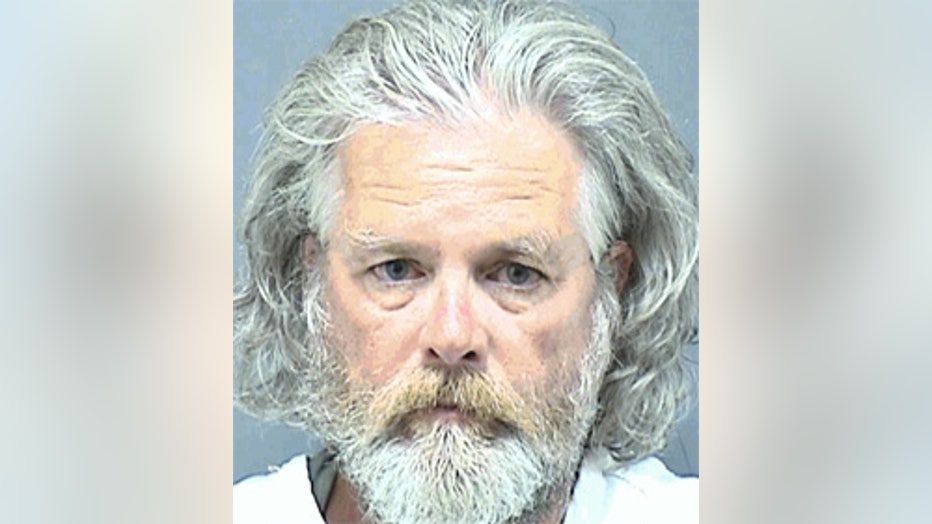 RACINE (WITI) -- 60-year-old Edward Pavlik of Racine is accused of firing marbles with a slingshot at a neighbor's home. The incident is detailed in a criminal complaint filed on Monday, July 8th.

Pavlik is charged with four criminal counts including second-degree recklessly endangering safety, pointing a firearm at another, carrying a concealed weapon and criminal damage to property.

According to the criminal complaint filed against Pavlik, a neighbor and his family were lighting sparklers in front of their home when the neighbor "heard something strike the siding of his residence, just above his girlfriend's head. The object put a hole in the siding, ricocheted several times, landing in an unknown location."

The neighbor told police in the complaint that he noticed Pavlik down the road, sitting in a window. He went to talk with Pavlik.

When the neighbor approached Pavlik's house, the complaint indicates Pavlik "pulled the curtain up on the front door with a gun pointed at (the neighbor)." Pavlik apparently then said, "If you have a problem, call the police."

A short while later, police responded to the neighborhood. When they asked Pavlik to step outside of his home, they located a "small .38 caliber revolver in his front pants pocket, as well as numerous marbles in his right shirt pocket. Officers could see through the open door a slingshot inside Pavlik's residence and he admitted that he had been using the slingshot shooting marbles towards (the neighbor's) home."

According to the criminal complaint, "Pavlik stated that he wasn't trying to hurt anyone and that he realizes it was a stupid mistake."

Anthony Cervantes lives in the neighborhood where this incident takes place. He says he feels like a prisoner in his own home.

"I feel nervous and stuff basically since Monday just not knowing when he is going to get out," said Cervantes. "I had my kid in the house all day yesterday."

Cervantes' stepdaughter was outside playing with other children when a marble came zipping their way.

If convicted on the most serious charge, Pavlik faces up to ten years in prison and $25,000 in fines. Pavlik will be back in court for his preliminary hearing on Thursday, July 18th.

Monitor FOX6 News and FOX6Now.com for updates on this developing story.