Man accused of stealing more than $700 worth of alcohol from Brookfield Pick 'N Save
BROOKFIELD -- Brookfield police are asking for the public's help to identify a man who is accused of stealing nearly $800 worth of alcohol from the Pick 'N save store on Greenfield Avenue.

According to police, the theft happened just after 5:00 p.m. on Friday, December 8th.

Police say the suspect left the store with a shopping cart containing $781.97 worth of various alcohol without paying. He was accompanied by a white female who was also seen on video surveillance selecting alcohol from the shelf.

The suspect is described as a while male, 20-30 years old, approximately 5'8' tall, with short buzz-cut style, light brown hair. He was last seen wearing a black hooded jacket, black pants, and black shoes with blue soles.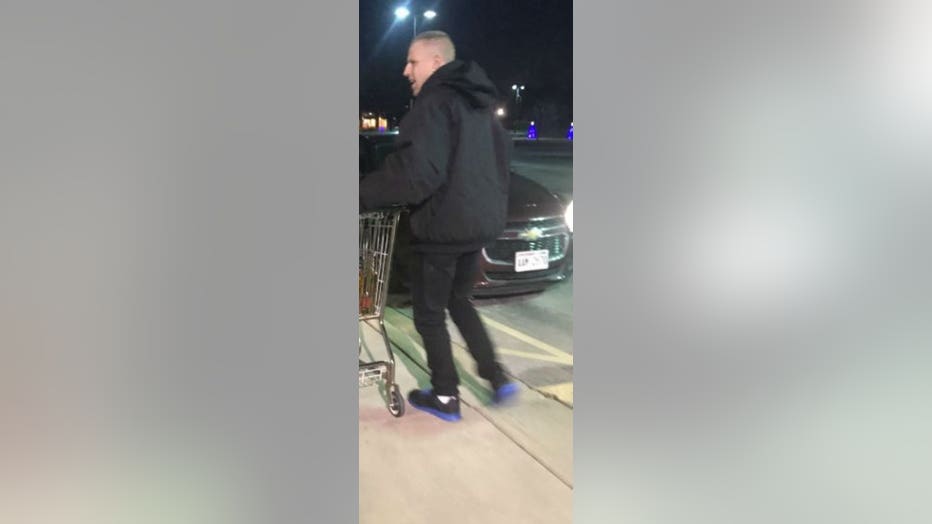 Brookfield Pick 'N Save theft suspect


Both suspects fled in a 2015 red Chevy Cruze with Wisconsin plates AAM-2570. Anyone with information to help identity either suspect please contact Brookfield police at 262-787-3702.