Man accused of saying "close your eyes," then stabbing ex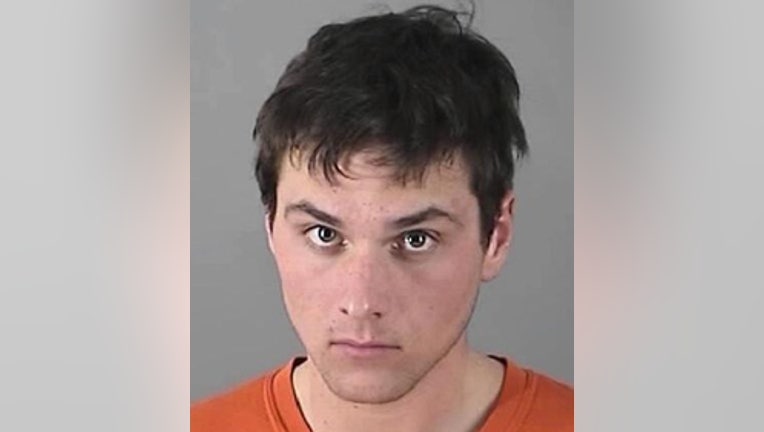 article


MILWAUKEE (WITI) -- A 23-year-old Milwaukee man wanted for attempted first-degree intentional homicide relating to an incident that occurred in the parking lot of a Pewaukee hotel on July 8th, was arrested by Milwaukee police Wednesday, July 10th.

Drew Bucholtz faces one count of attempted first degree intentional homicide (repeater), felony intimidation of a victim (repeater) and misdemeanor theft (repeater).

According to authorities, District One officers responded to a residence in the 2900 block of N. Frederick on Milwaukee's east side at about 9:30 a.m. Wednesday after receiving an anonymous tip to check for a wanted suspect.

Upon arrival, officers found Bucholtz had locked himself in a bathroom inside of the residence.

The officers forced entry into the bathroom and discovered that Bucholtz had stabbed himself in the chest with a knife.

First-aid was administered and Bucholtz was conveyed to the hospital, where he is being treated for a non-life threatening injury.

The 23-year-old was wanted by U.S. Marshals after they say he called his ex-girlfriend and asked to meet her at the Marriott Hotel in Pewaukee.

Then, Marshals say he got into the passenger seat of her car, and at one point, he told her to close her eyes because he had a surprise for her.

That's when Marshals say the 23-year-old stabbed her in the neck -- a wound that required surgery. Then, officials say Bucholtz took the woman's cell phone, and told her if she called anyone he would do it again.

A criminal complaint in the case says officers spoke with Bucholtz's ex-girlfriend at the hospital, and she reported the two had dated for three-and-a-half years, and had recently broken up.

The complaint says after the stabbing, Bucholtz told the woman he would take her to the hospital, but instead, drove her to his residence -- where his mother and sister were home. The complaint says the woman told Bucholtz's mother and sister she had fallen down a flight of stairs and was injured.

The complaint says Bucholtz's mother and sister took the woman to the hospital.

At the hospital, the complaint says the woman told Bucholtz's mother what had really happened, and police were contacted.

Family members attempted to reach Bucholtz by cell phone but he did not answer repeated calls, according to the criminal complaint.

Bucholtz will be turned over to the Waukesha County Sheriff's Department.