Man accused of maintaining marijuana grow operation


CALEDONIA (WITI) -- 45-year-old Raymond Gullan of Caledonia now faces two criminal charges for allegedly maintaining a marijuana grow operation at his home. He faces a felony of possession with intent to deliver and a misdemeanor count of carrying a concealed weapon.

Racine County deputies say they found a sophisticated pot growing operation on Gullan's property. Deputies shared pictures of the more than 130 plants, heat lamps and more than 40 grams of hashish.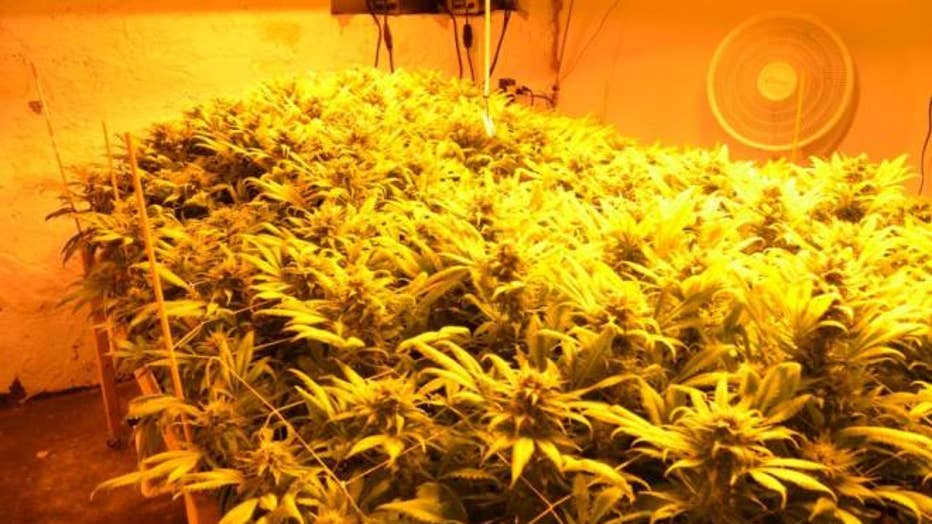 A two-page criminal complaint against Gullan says members of the Racine County Metro Drug Unit set up a controlled buy on Tuesday, June 25th at the Renaissance Cinema in Sturtevant using a confidential informant. The complaint says Gullan showed up and was arrested.

In Gullan's car deputies found more than 130 grams of marijuana, a semi-automatic handgun, pepper spray, knives and ammunition. The drug operation was found later in the day at Gullan's house

Gullan spent a night in jail and put up the $5,000 to bond out on Wednesday. Gullan is due back in court for his preliminary hearing on Wednesday, July 3rd. If convicted, if faces more than four years in prison.

Monitor FOX6 News and FOX6Now.com for updates on this developing story.