Man accused of leveling serious threats while in custody in Cudahy
CUDAHY (WITI) -- 32-year-old Devin Henderson of South Milwaukee is accused of threatening to kill cops, strangers, and grabbing a woman on the street. What set him off is a mystery.
The bus shelter along S. Packard Ave. in Cudahy provide cover and a seat. It unfortunately cannot guarantee promptness. When a bus was late last Friday, Cudahy police say Henderson was waiting for a ride and had a bizarre outburst.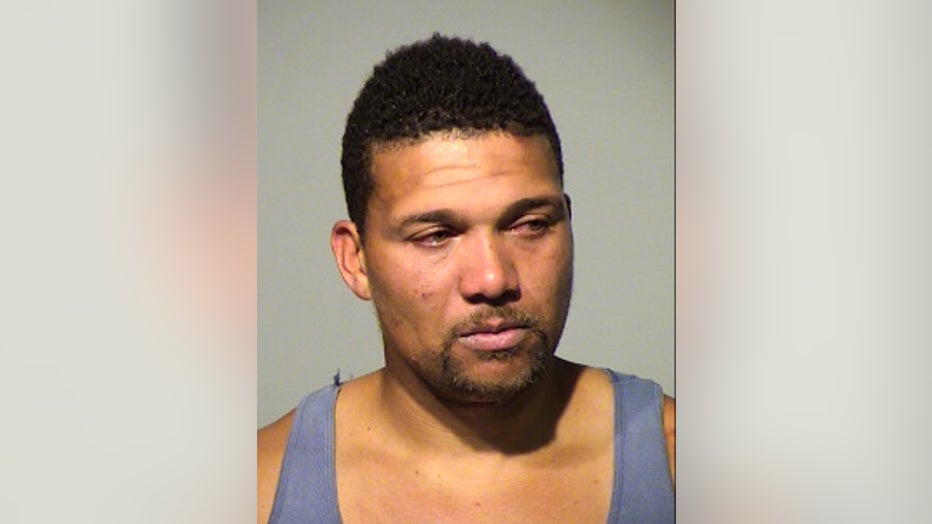 Henderson is accused of complaining to a stranger on a sidewalk. He grabbed the woman -- and police were called.
According to a three-page criminal complaint, Henderson accused the police of being racist and said, "I'm getting a gun and I'm going to shoot up Cudahy like it's the Sikh Temple."
On the way to the police station, police say the threats continued with Henderson saying, "I'm going to get out on PR bond, and when I do, I'm going to find and kill you." He also said, "I'm going to turn the pistol on myself because I ain't going to jail for that $%@#."
Officers say the threats continued for more than two hours while Henderson was in jail.
Henderson is also accused of having a bag of marijuana on him. He has a criminal history of resisting arrest. Henderson spent a couple of nights in jail and then spent $250 to bond out. He's due back in court in a couple of weeks.