Man accused in 3-county pursuit of stolen vehicle told investigators he was denied access to homeless shelter
OSHKOSH -- A man accused in connection with a three-county pursuit of a stolen vehicle on Christmas Day told investigators he was denied access to a homeless shelter in Oshkosh -- so he was headed to one in Milwaukee, indicating  he "was not going to freeze to death when he found a car with keys in it."

This case began in Winnebago County. The pursuit entered Fond du Lac and Washington County -- where it ended.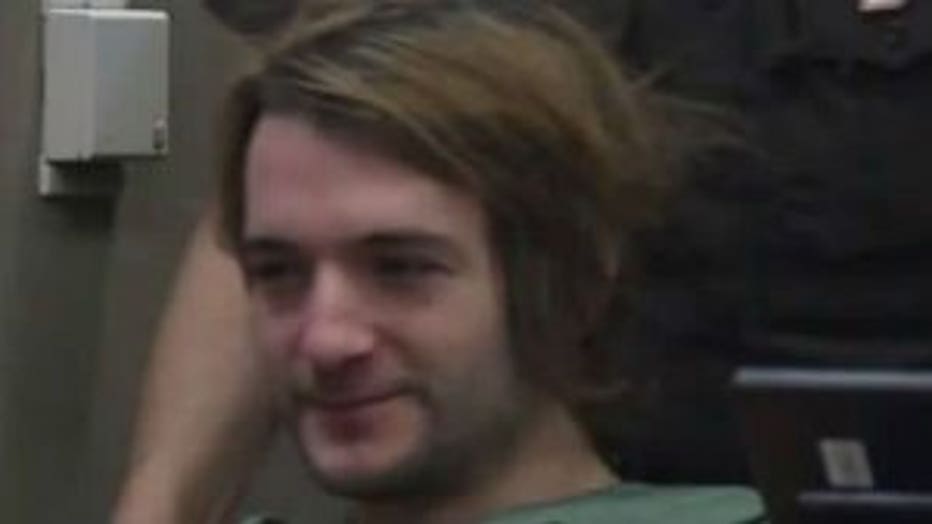 25-year-old Adam Piotrowski of Appleton faces one count of attempting to flee or elude a traffic officer, first degree recklessly endangering safety and resisting an officer.

Officials said the vehicle involved was reported stolen from Oshkosh.

According to a criminal complaint, around 1:00 a.m. on Christmas Day -- Monday, December 25th, officials with the Washington County Sheriff's Office were notified by Fond du Lac County sheriff's officials of the pursuit of a vehicle headed southbound on I-41 from Highway 151, at 105 miles-per-hour. Washington County sheriff's officials prepared to set up with a tire deflation device on I-41 near Highway 67.

The vehicle was being pursued by three Fond du Lac County deputies and a Wisconsin State Patrol trooper.

The suspect vehicle struck the tire deflation device and was then continued southbound on I-41 near County Trunk Y in Fond du Lac County at speeds around 94 miles-per-hour -- traveling with three deflated tires.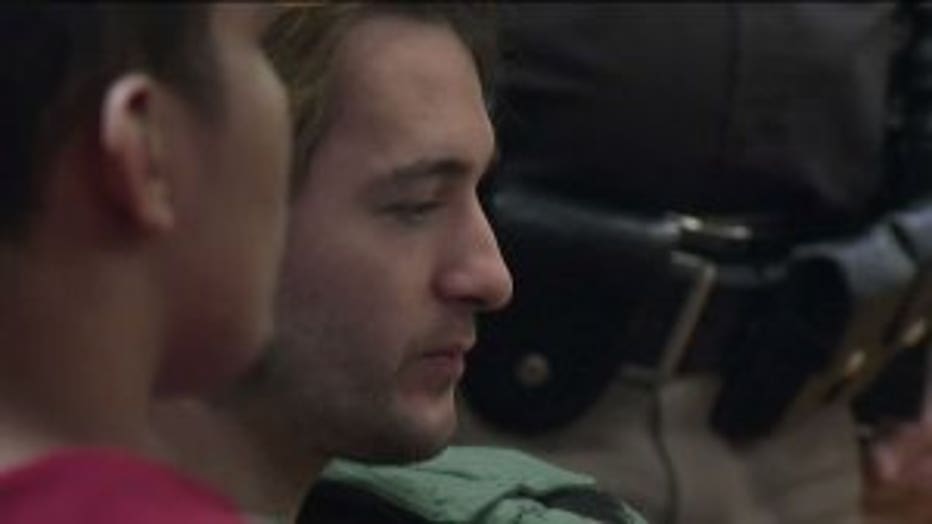 The vehicle eventually entered Washington County -- traveling on deflated tires, swerving as the suspect worked to maintain control. The vehicle eventually stopped on I-41 near the Highway 144 overpass, before accelerating again. At one point, the suspect vehicle drove through the median and into oncoming traffic, and it also drove at a squad car at approximately 25 to 30 miles-per-hour -- eventually crashing into the squad as a Washington County sheriff's lieutenant had his gun drawn.

The complaint indicates after the suspect vehicle stopped, the driver, Piotrowski, did not comply with commands to exit the vehicle. Deputies had to break a window to open a door. According to the complaint, Piotrowski looked at a deputy and the deputy observed his eyes to be glassy and blood shot, and noticed a strong odor of intoxicants coming from inside the vehicle. He was ordered to exit the vehicle, but continued looking straight ahead.

Deputies tried to pull Piotrowski from the vehicle, and they were eventually successful. The complaint indicates Piotrowski resisted deputies as they tried to take him into custody. A Taser had to be discharged in order to get him into handcuffs.

As investigators searched Piotrowski's person, the complaint indicates he asked "what does it take to get shot by a cop? Do I have to lunge at you guys with a knife, or what?" He said the officers "should've shot him in the head," and indicated it "would've only taken one round."

A bullet hole was observed in the hood of Piotrowski's vehicle. In their initial release regarding this incident, investigators said shots were fired by the sheriff's lieutenant. The supervisor was put on paid administrative leave pending the investigation.

According to the complaint, during the investigation, Piotrowski began making statements -- indicating "all he wanted to do was stay warm tonight," and telling investigators he'd visited a homeless shelter in Oshkosh, and they refused to let him in. He said he "was not going to freeze to death when he found a car with keys in it," and said he "should've just started the car and stayed in it," keeping himself warm until morning. He said "he was stupid, and started to drive the car to a homeless shelter in Milwaukee." He said he was speeding when he saw an officer behind him, and said he "decided not to stop." At one point, he said he saw "nine cops behind him," and said he was "just trying to make it to Milwaukee." He asked a deputy to shoot him multiple times and said "he is just going to kill himself," and asked whether there were bedsheets in the jail.

Investigators noted a strong odor of alcoholic beverages coming from Piotrowski and his eye movements were lethargic, with his eyes glassy and bloodshot. Field sobriety tests were performed poorly, and Piotrowski was arrested for OWI. A sample of his blood was taken for analysis.

The complaint indicates Piotrowski on October 12th was charged with misdemeanor bail jumping -- ordered to commit no further crimes. On October 31st, the complaint states he didn't appear in court for an initial appearance, and a bench warrant was issued.

Piotrowski made his initial appearance in court in this latest case on December 26th. Probable cause was found for further proceedings and cash bond was set at $35,000. A preliminary hearing was set for January 10th.