Lost and found! Milwaukee police officer, father help traveling nurse in need


MILWAUKEE -- A Milwaukee police officer and his father came to the rescue of a traveling nurse in need.

On Thursday afternoon, Feb. 8, a 44-year-old Brookfield woman came to the Milwaukee Police Department to file a lost property report. The Milwaukee Police Department's website indicates she lost her platinum wedding ring with a diamond stone in the snow near 1st and Bruce on Wednesday. The woman searched the area but was unable to find the ring.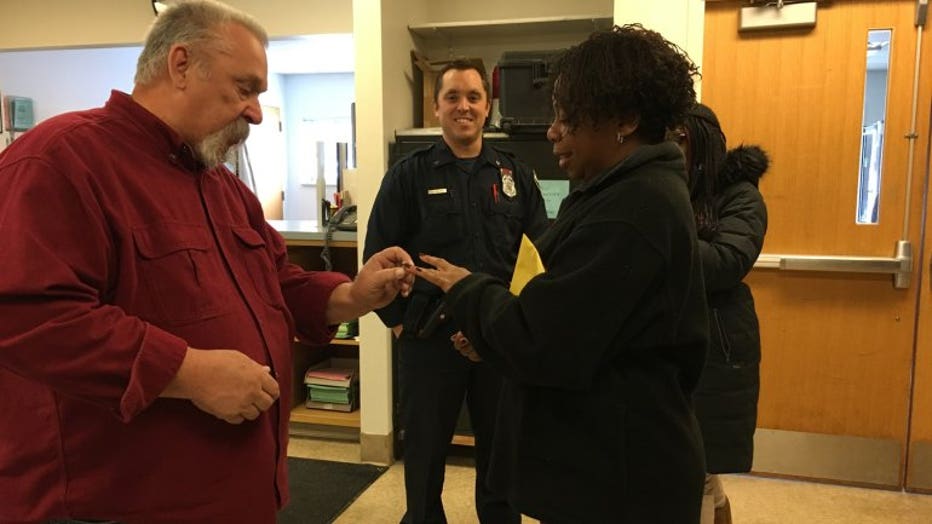 Credit: Milwaukee Police Department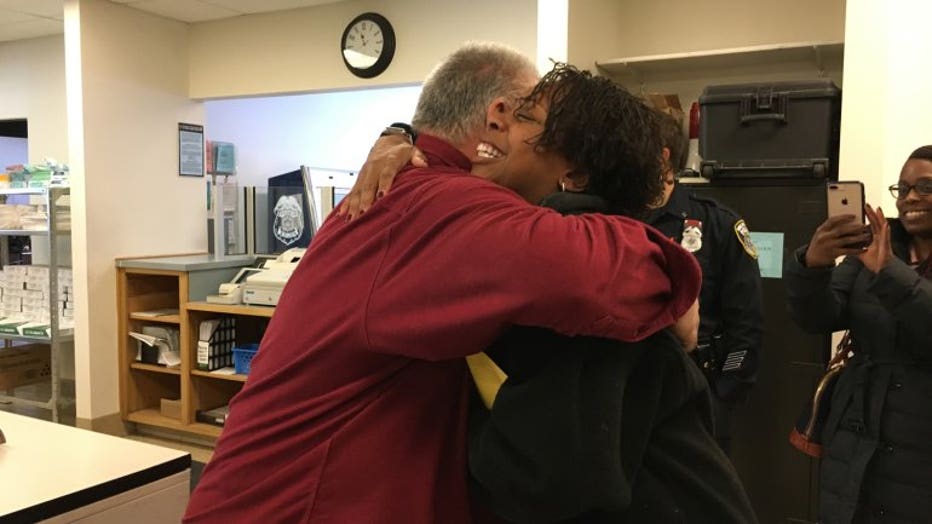 Credit: Milwaukee Police Department


MPD reports that District Two Officer Jason Schneider took the woman's report and enlisted the help of his father. Dennis Schneider went to the area three different times with his personal metal detector and started searching before the next snow storm hit. After more than an hour, his patience paid off and he found the ring in the snow.

District Two officers and Dennis returned the ring to the nurse on Friday, Feb. 9 -- and she was extremely happy and grateful.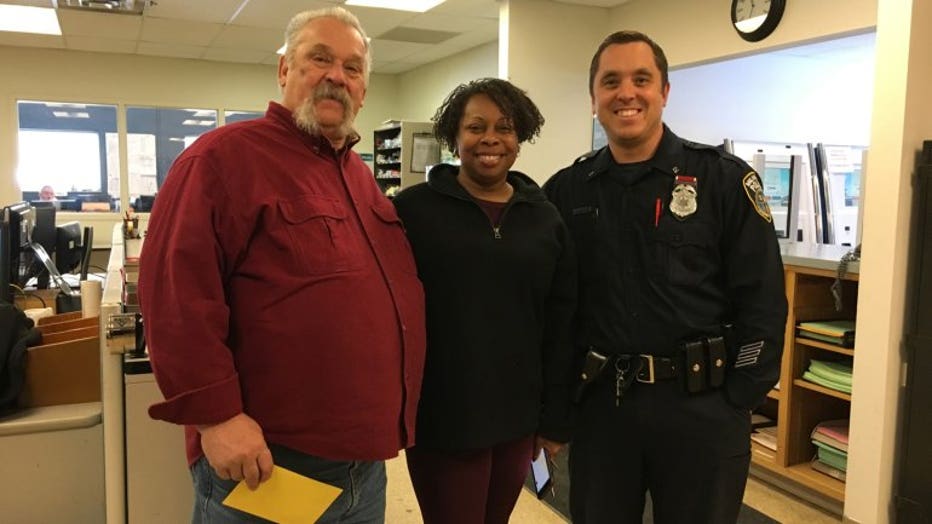 Credit: Milwaukee Police Department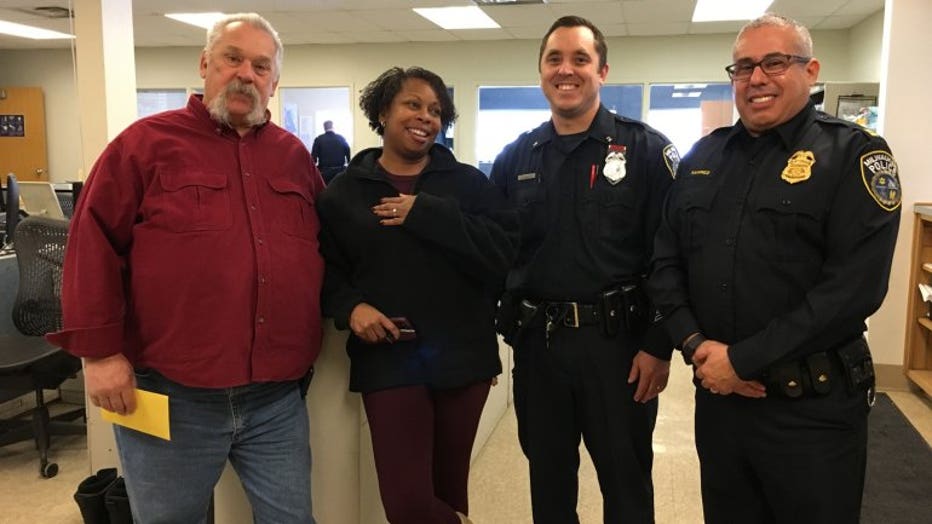 Credit: Milwaukee Police Department