"Looking for the deals:" Black Friday shoppers get a jumpstart Thanksgiving Day


FOX POINT -- Black Friday shopping started early this Thanksgiving. Many stores are offering deep discounts, and shoppers are more than willing to cut dinner short to save some dough.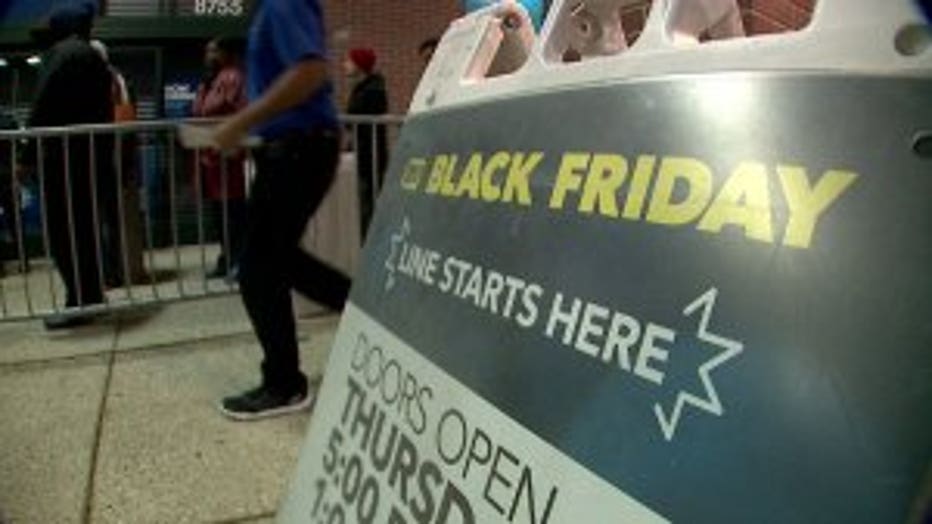 Like it or not, long lines outside of stores like Best Buy in Fox Point, have become part of our Thanksgiving traditions.

"I just cut my meal short just to get here. Ha," said Derrick Swan, shopping Black Friday deals.

Opening at 5:00 p.m. Thursday, many didn't have to wait long to score a sweet deal.

"We're going to save a lot of money," said Satheesh Sundarraj, shopping Black Friday deals.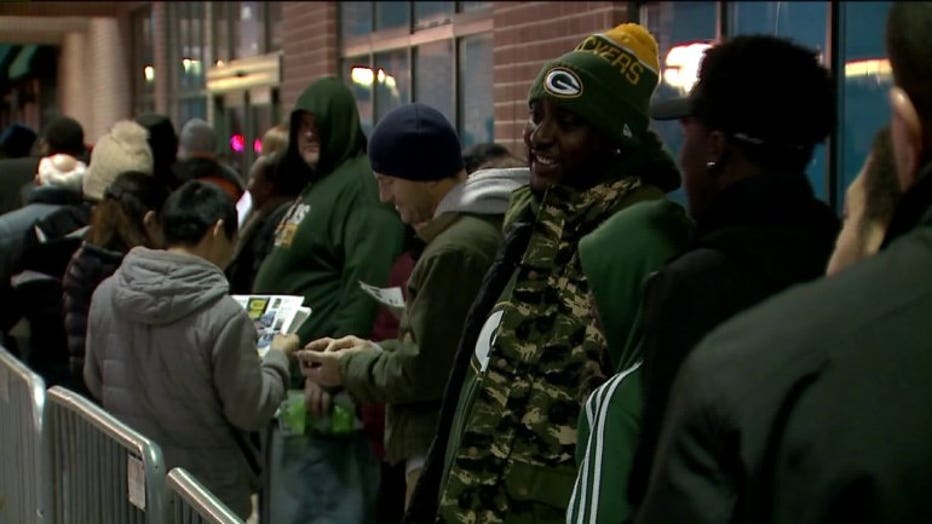 Satheesh Sundarraj has a long shopping list. He just moved here last week from India and needs all sorts of gadgets as he gets ready to start a new job.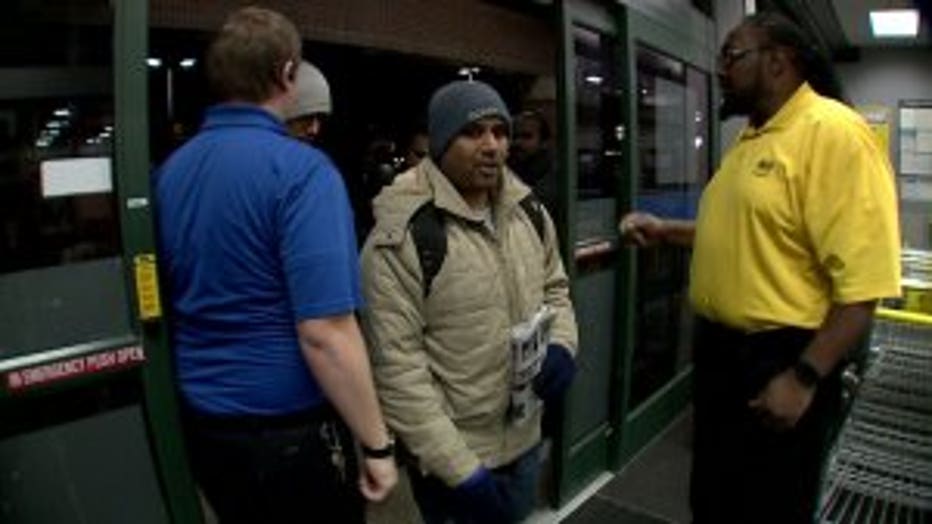 "We are mainly looking for the deals on the electronics and camera," said Sundarraj.

As Sundarraj and the rest of the crowd waited outside, workers got psyched up for the rush and released the floodgates.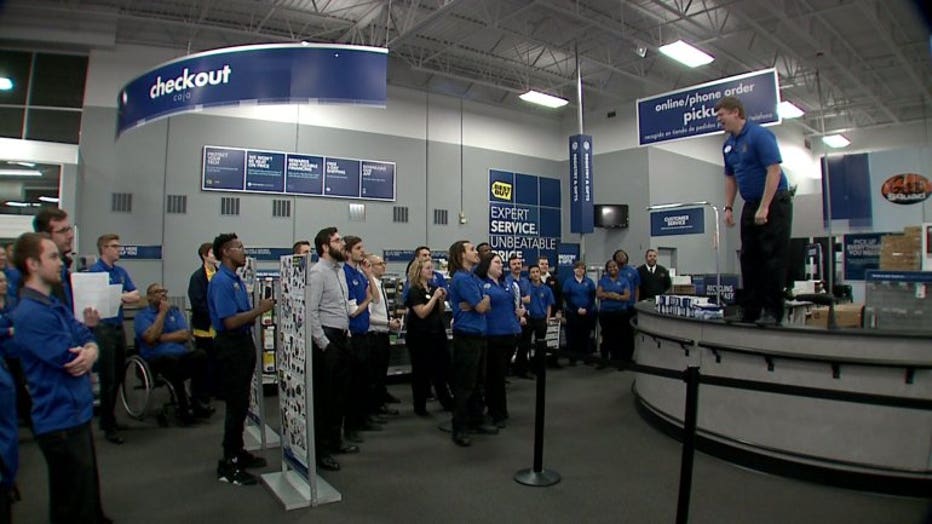 This year, Best Buy is offering to reserve items for those waiting in line -- basically guaranteeing folks who waited for hours will get the items they want.

"The 50" smart TV," said Lakesha Jones, shopping Black Friday deals.

"Normally it's like $399, $400 tops. It's going for $199," said Swan.

It's the same scene at Toys 'R' Us on South 27th Street in Milwaukee, but the toys at Best Buy are strictly for grownups.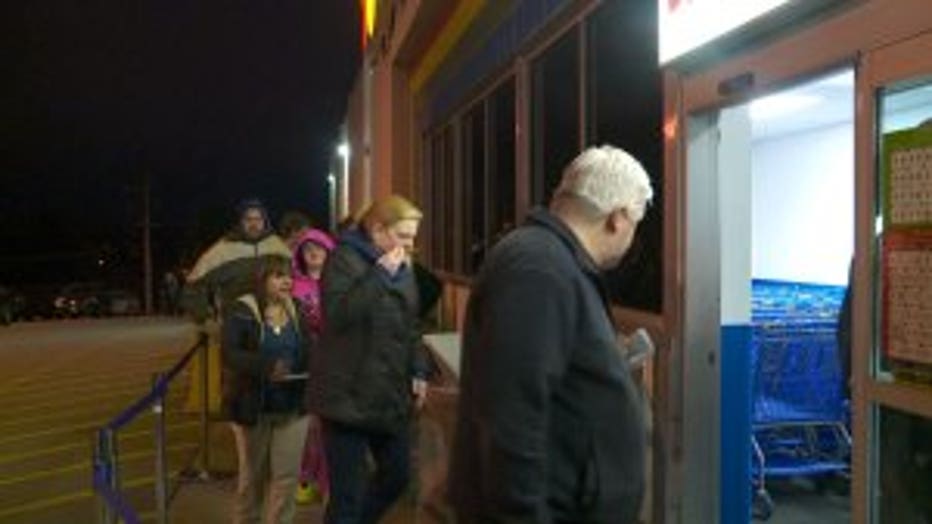 Lisandra Robles says she saved $150 on a new microwave.

"We didn't even plan to get it! We just saw it today and got it," said Robles.

And can scratch a few family members off the Christmas list.

"Games for my husband and my kids. Fire TV stick," Robles said.

Sundarraj says he saved $1,000. The kind of gift a lot of shoppers say Santa can't deliver.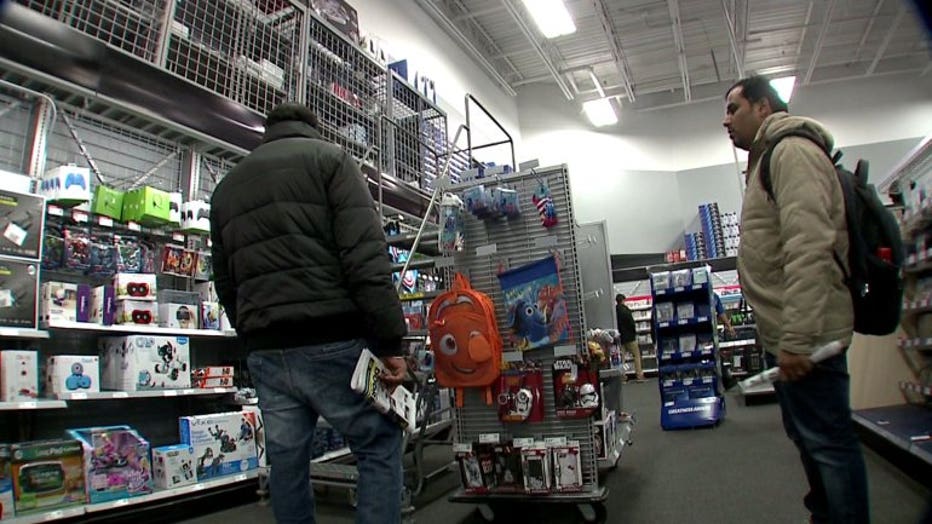 "I'm really luck to be here for the Black Friday," said Sundarraj.

There's still more shopping to do! Best Buy will be open again at 8:00 a.m. in the morning -- and stay open until 10:00 p.m. Friday night.