Lawmaker wants funding cut for Milwaukee if crime continues; Walker says that's not the answer


MILWAUKEE -- Governor Scott Walker says a funding cut won't help the crime problem in Milwaukee. On Tuesday, June 7th, Rep. Janel Brandtjen promised to push for funding cuts to Milwaukee unless Mayor Tom Barrett and police dramatically cut crime in the state's largest city.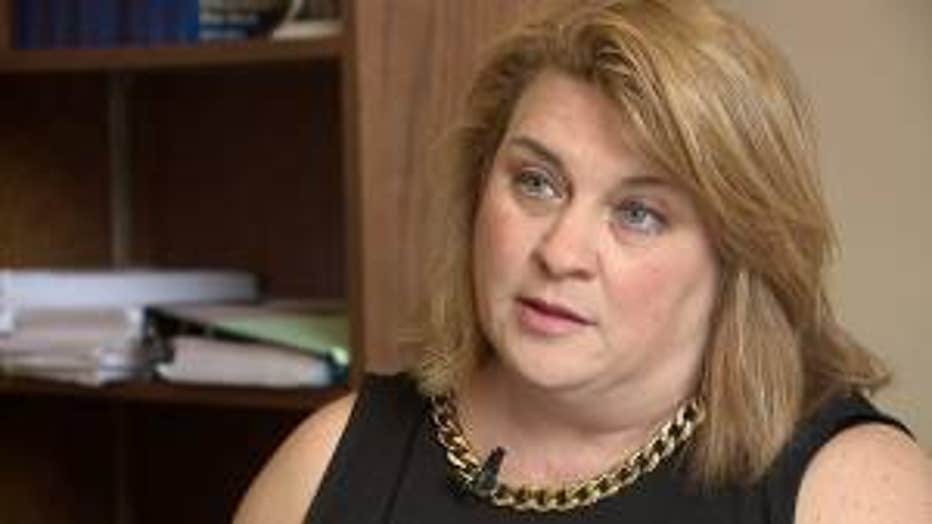 "Milwaukee's a beautiful city on a lake, and right now it's out of control," Brandtjen said.

Brandtjen issued a news release complaining that residents in her district spent the previous Thursday in fear for their lives as police searched for Milwaukee carjacking suspects who had fled into Washington County. Brandtjen said families were "forced to unlock their gun cabinets" as police searched for the suspects.

"It was harrowing. For eight hours -- from midnight until 8 (a.m.) the next morning -- to be held at bay in your own home," Brandtjen said.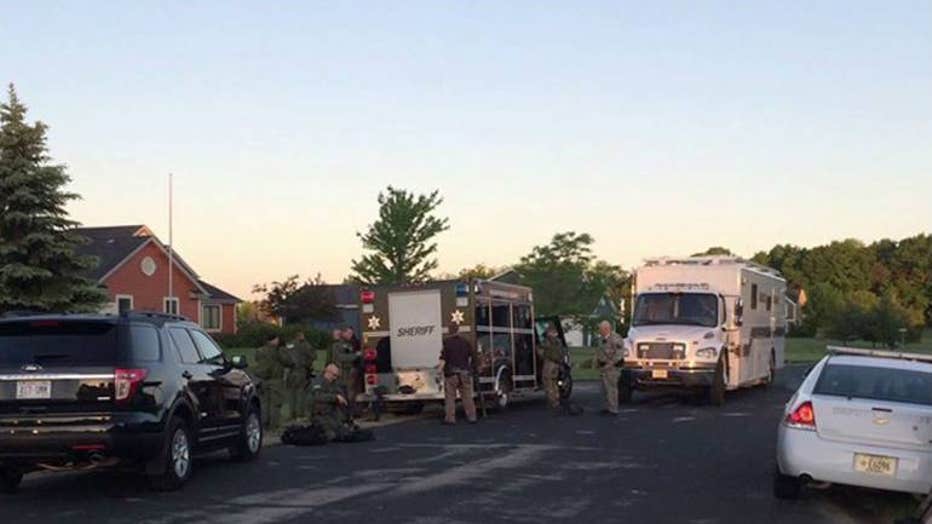 Pursuit from Milwaukee ends in Washington County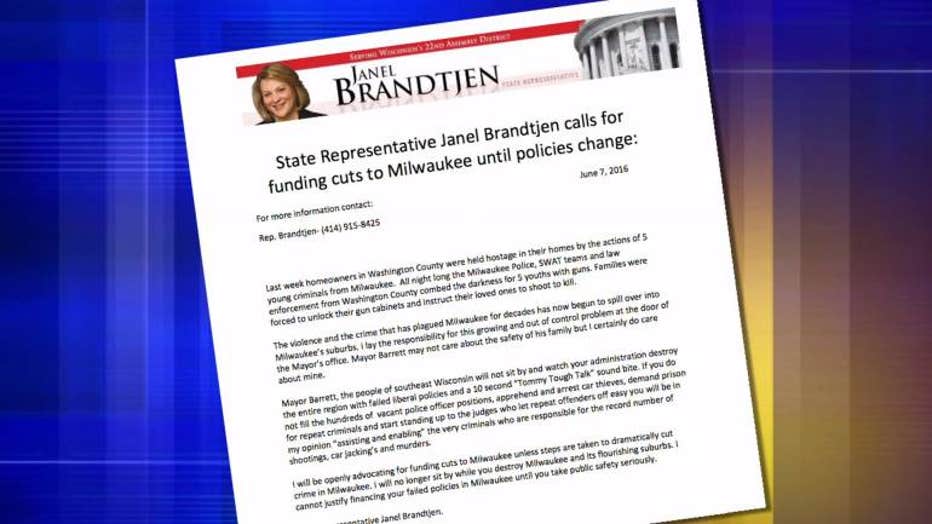 Brandtjen says Milwaukee's crime is spilling into the suburbs and people won't sit by while Barrett's administration "destroys the entire region."

"We now have young people running the asylum. We have young people who are taking over communities who are criminals. If you can't give us results, then we are not going to turn around and have to fund things. No business funds a losing proposition," Brandtjen said.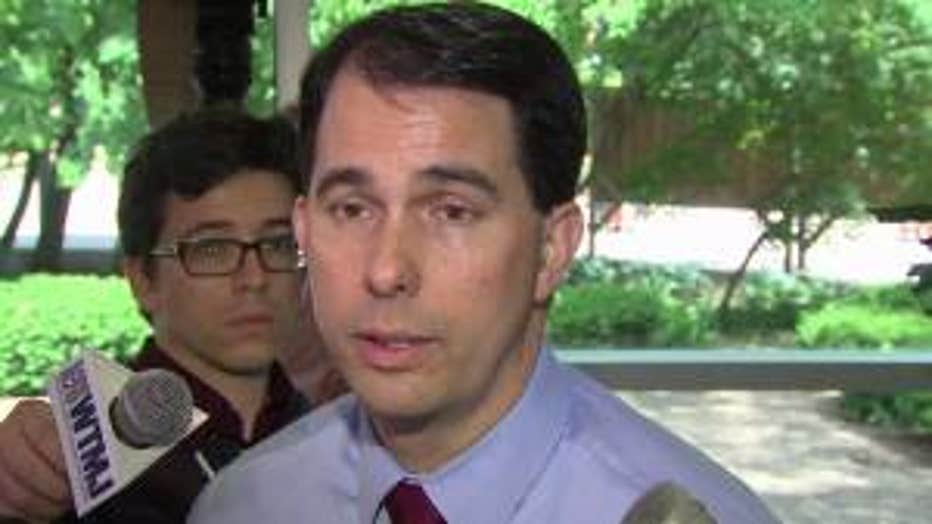 On Wednesday, June 8th, Governor Scott Walker poured cold water on his fellow Republican's plan.

"Let me be perfectly clear. Are there problems in certain parts of the city of Milwaukee? Absolutely. I don`t think the answer is cutting resources to the city of Milwaukee," Walker said.

Walker says a "blank check" to the city isn't the solution, but said he supports adding money for things like ShotSpotter, which alerts police to shots fired before a 911 call.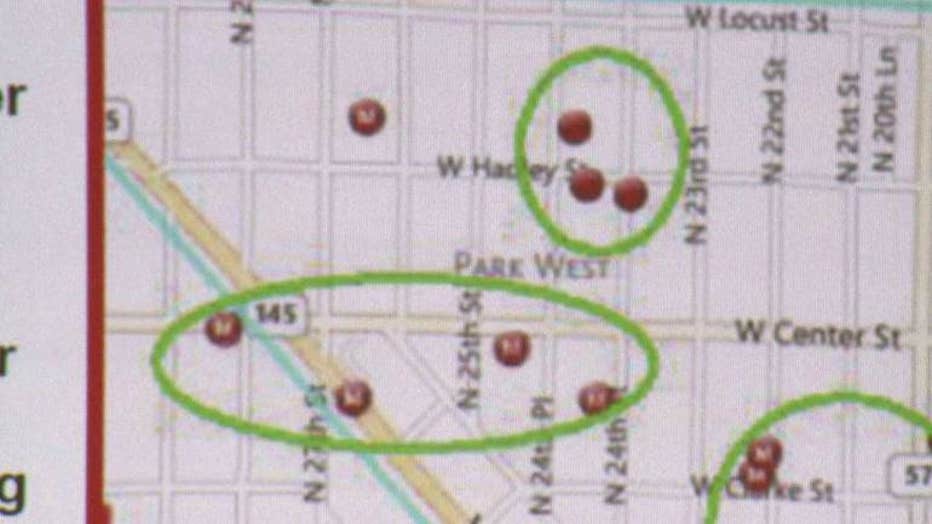 "We need to do more of that in the future, but the answer is not to take money away at a time when we really need to focus on working together," Walker said.

Milwaukee County Executive Chris Abele said he isn't hearing concerns from suburban mayors and village presidents about city crime "spilling over" into their communities.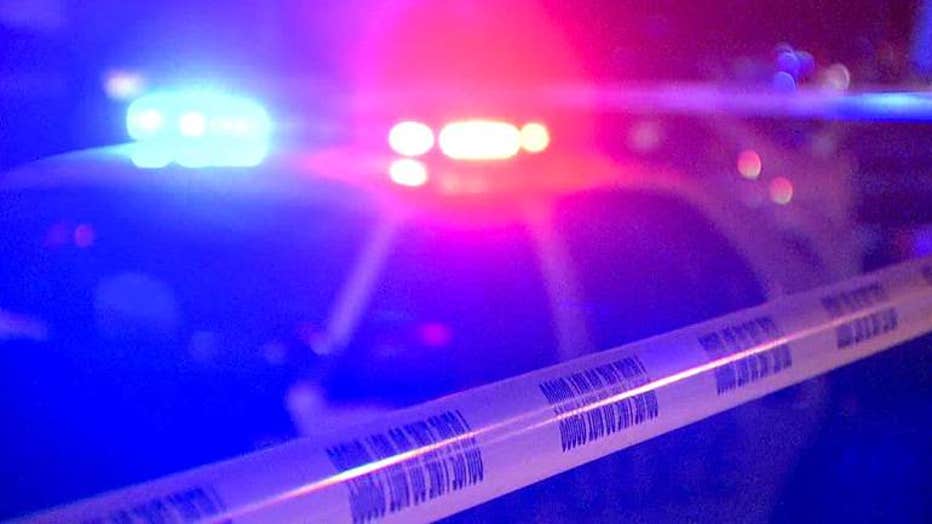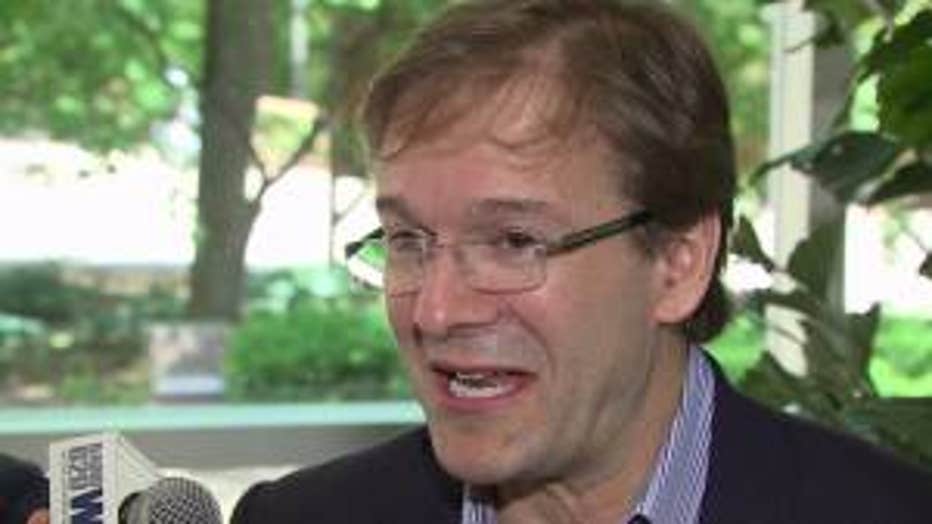 Milwaukee County Executive Chris Abele


"I haven`t," Abele said.

One Washington County lawmaker, however, is coming to Brandtjen's defense.

Republican Bob Gannon was himself criticized this year for comments about crime in Milwaukee. He thanked Brandtjen for speaking up for "victims of all colors."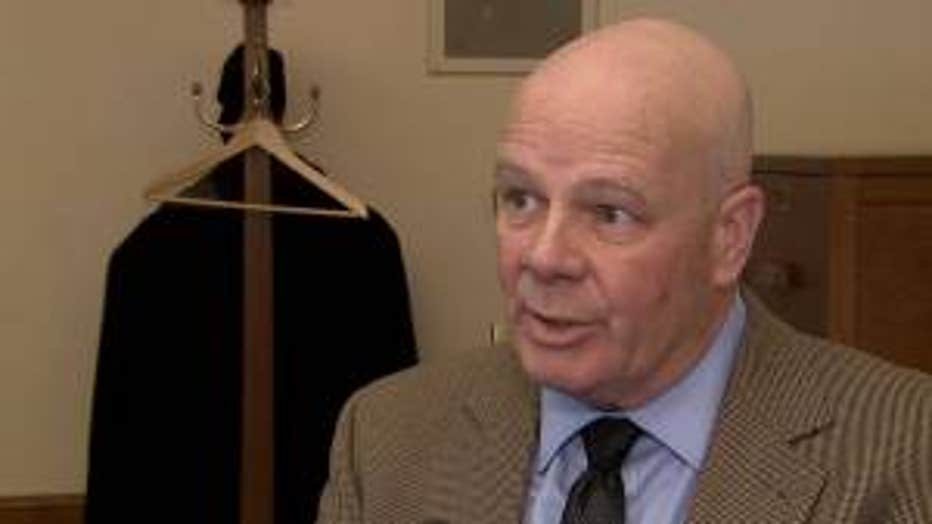 He criticized other legislators for addressing the crime epidemic by "singing love songs, wearing colorful T-shirts and marching around in a useless circle."

 

Milwaukee County Sheriff David Clarke said in a statement that he, too, stands with Brandtjen and "implored" Walker and legislative leaders to tell Milwaukee -- no more money.

Milwaukee Mayor Tom Barrett's office issued a one-sentence statement to FOX6 News on Tuesday, following Brandtjen remarks:

"Mayor Barrett is addressing public safety on all fronts and he would welcome the representative's assistance in improving the criminal justice system."