'Lasting impact:' 4 names added to Wisconsin Law Enforcement Memorial


MADISON -- Four more names were added to the Wisconsin Law Enforcement Memorial in Madison on Friday, May 11. That brings the total to 277.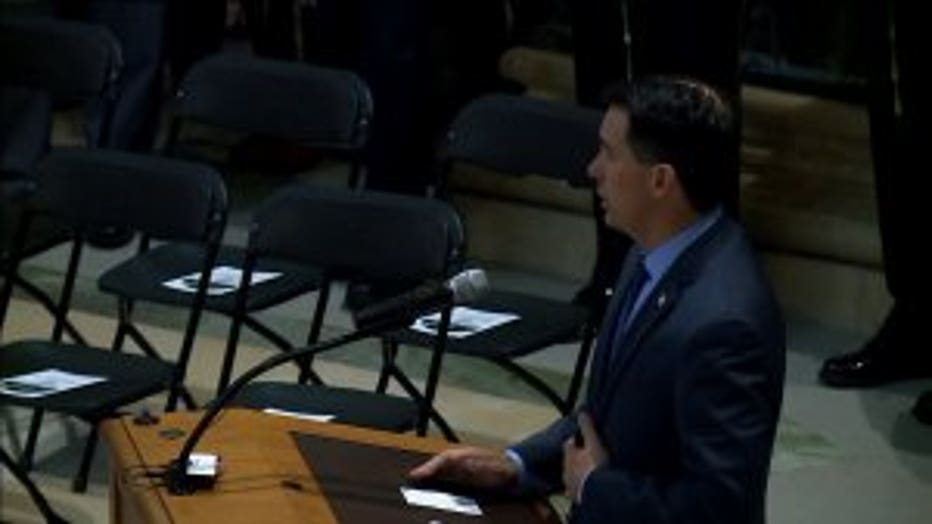 "Today we honor not just their names, but their watch -- and the impact they still have on us today," said Gov. Scott Walker.

Two of the four officers honored passed away in 2017. They are Detective Jason Weiland with Everest Metropolitan Police Department and Trooper Anthony Borostowski with the Wisconsin State Patrol.

"Certainly it's important, as the attorney general acknowledged, the heroics of that day and the many leading up to the end of their watch. But it's also to remember the person who's had such a lasting impact on all for many years and generations to come," Gov. Walker said.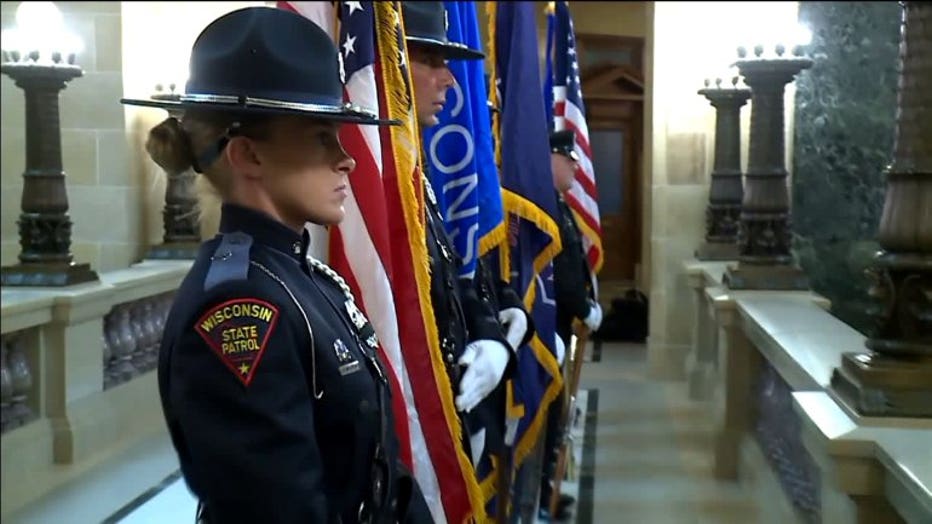 Wisconsin Law Enforcement Memorial ceremony


The other two officers honors were Lt. Albert Grosskopf with the Milwaukee Police Department -- he died in 1943 -- and Officer Charles Freiherr with the Sheboygan Police Department. Freiherr died more than 120 year ago.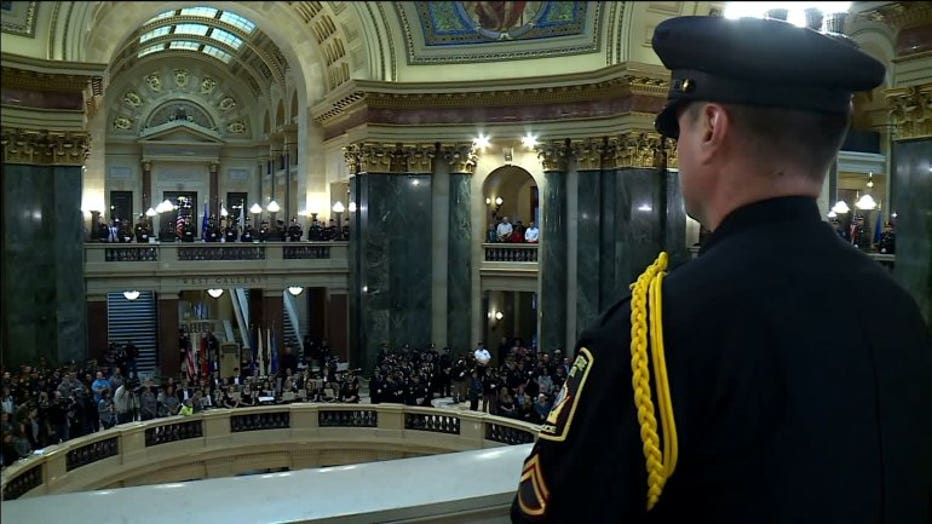 Wisconsin Law Enforcement Memorial ceremony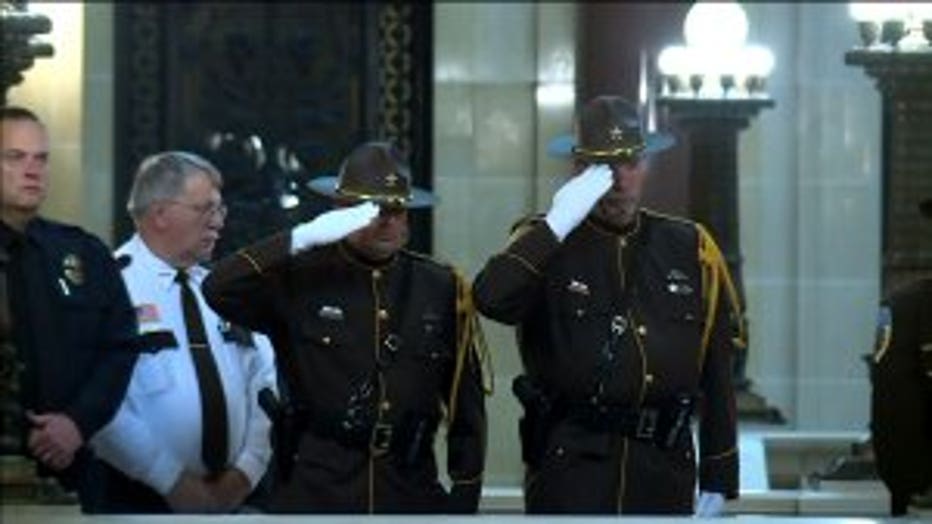 Wisconsin Law Enforcement Memorial ceremony


"It is as important today as it was in 1895 and 1943, to honor them and to pay tribute," said a trooper from the Wisconsin State Patrol.

The event was attended by hundreds -- and highlighted the commitment of the fallen officers to their communities.

Tuesday, May 15 is National Peace Officers Memorial Day. Gov. Walker has ordered that all flags be flown at half-staff.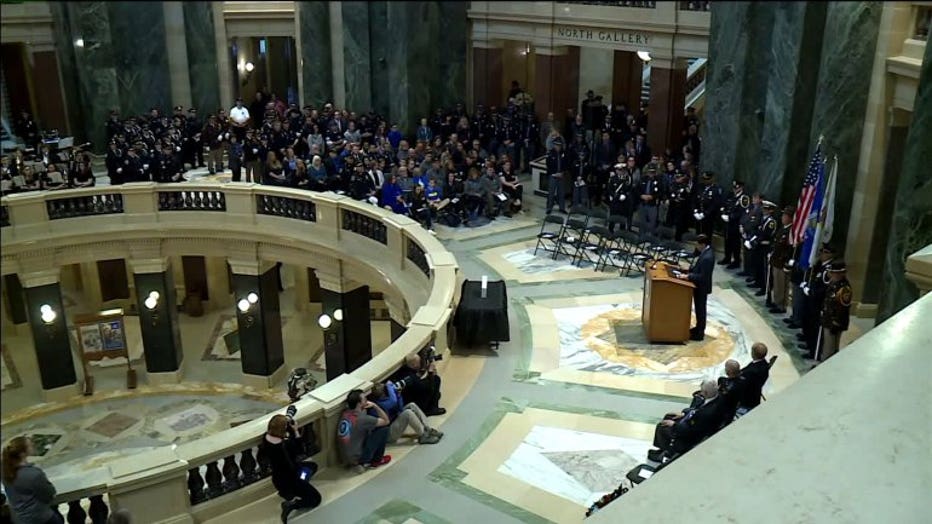 Wisconsin Law Enforcement Memorial ceremony