Last Milwaukee paper bus pass now on sale; good through February 28th
MILWAUKEE -- The last weekly Milwaukee paper bus pass that will ever be issued is now on sale across Milwaukee County.

The pass can be used to ride until Sunday, February 28th.  The special pass includes an image of the first Milwaukee bus pass from May 4, 1930, on the back side; the front side of the pass is inspired by the MCTS M•CARD.

Visit the Where to Buy section of RideMCTS.com to find an M•CARD or paper pass sales outlet.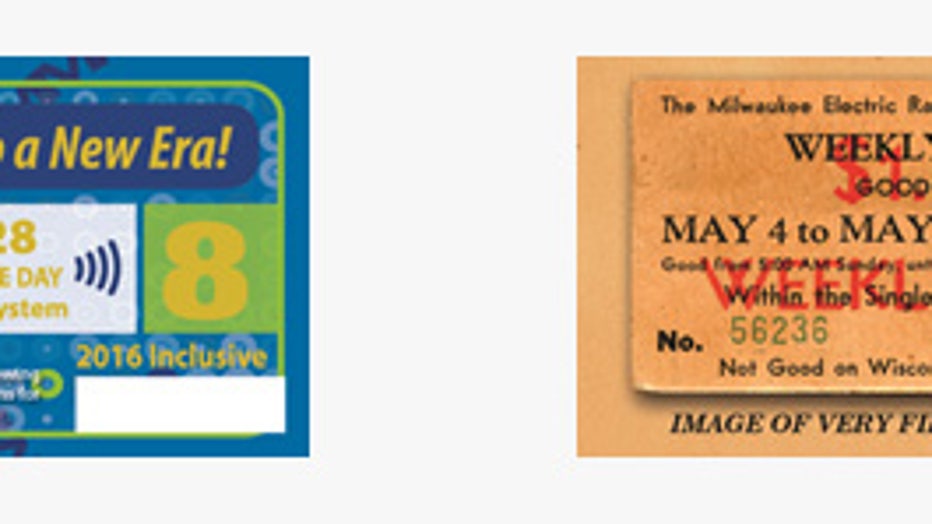 Beginning Leap Day, February 29, 2016, MCTS will no longer sell or issue paper passes, tickets or transfers. Cash will always be accepted and individual paper tickets that have already been purchased can be used through the end of the year; however, beginning Leap Day, the only way to receive a transfer is with an MCTS M•CARD.

Riders can load an M•CARD with passes or Stored Cash Value. When you register your M•CARD on M•CARD Online, the value on the card is protected from loss or theft and each ride is cheaper than paying with cash ($1.75 vs $2.25).

MCTS has created a special web page with more information on the transition to paperless, including Frequently Asked Questions in English and Spanish.