'Largely cut in half:' 5 hurt after crash involving 2 vehicles, pole near 40th and North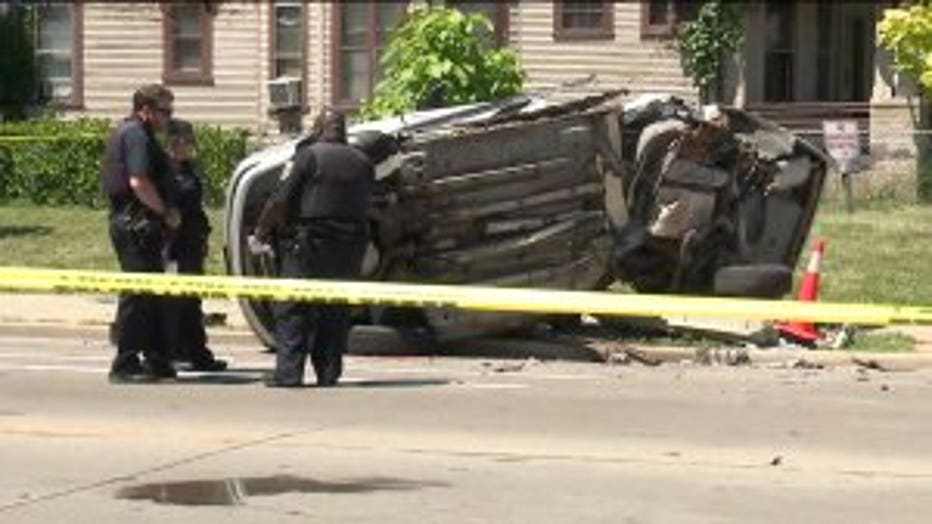 MILWAUKEE -- Five people were hurt in a crash involving two vehicles and a pole that happened Sunday, July 8 near 40th and North in Milwaukee.

Two people were hurt while walking to a bus stop.

Three of the five injured in this incident suffered serious injuries, but all five had to be taken to the hospital.

"We had, in fact, a vehicle that was largely cut in half. It's a lot of force to cut sideways through a car, and that would indicate a tremendous amount of speed at the point of impact," said Deputy Chief Aaron Lipski with the Milwaukee Fire Department.

"I jumped up and looked out the window and saw it and started crying," said Myvonjayoa Davis.

Milwaukee police said it happened around 1 p.m., when a vehicle failed to stop for cross traffic and collided with another vehicle. The driver of the vehicle that caused the crash fled on foot, and was later apprehended by police.

PHOTO GALLERY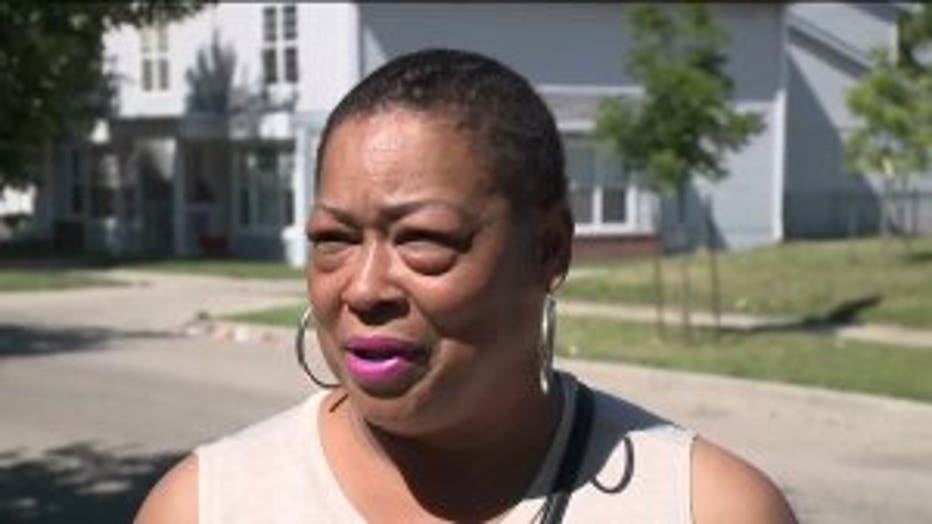 A relative of one of the victims said her brother, Derek Johnson, 47, was walking to the bus stop with a friend when he was hit. She said he was taken to Froedtert Hospital with bleeding on the brain. She said his friend suffered neck injuries.

"He was walking (his friend) to the bus stop to catch the bus -- for her to go to work, and this happened. It's crazy how they driving. It's happening all over the city. It's really bad the way people are so crazy," said Frenice Johnson.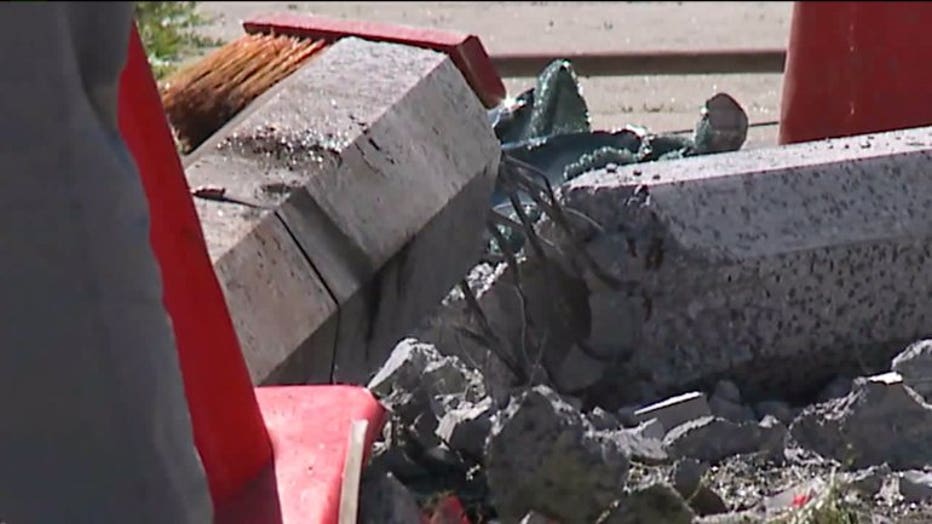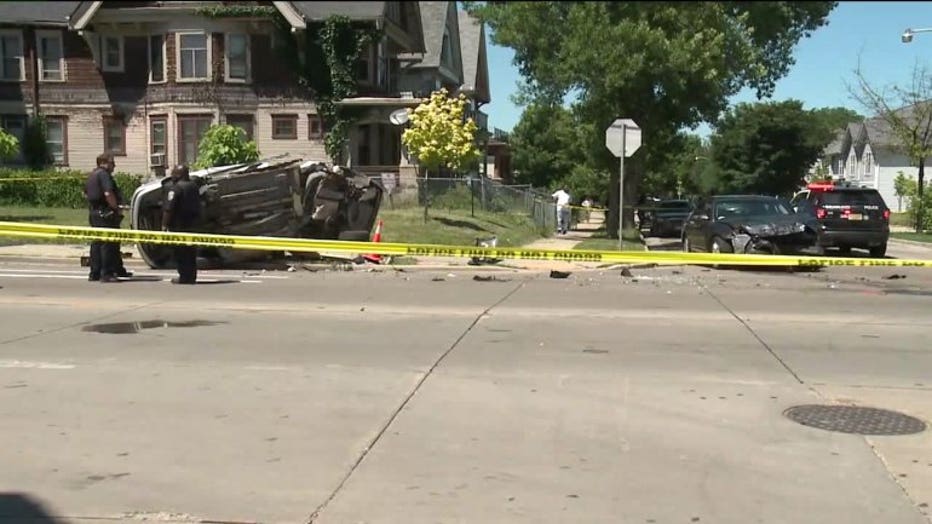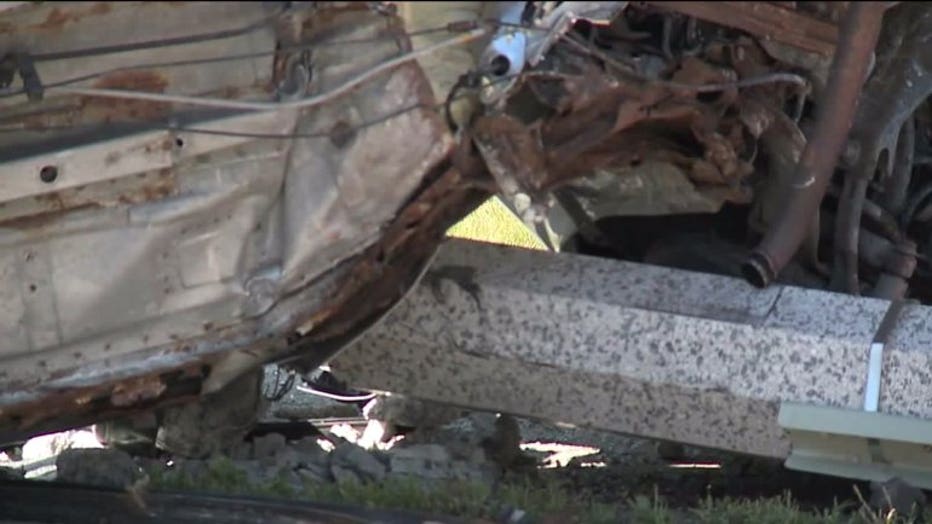 As authorities investigated at the scene, Johnson visited her brother at the hospital.

"He said he don't remember the accident. The police who arrived first on the scene said he was knocked out. Hopefully he'll be OK. We need all the prayers," said Johnson.

The cause of the crash is under investigation.