Large-scale Lake Michigan search effort to end Monday night
PORT WASHINGTON -- Officials say they're dealing with a recovery mission as of Monday, September 3rd in their search for a teenage boy missing and presumed drowned in Lake Michigan off the shores of Port Washington. Officials said Monday evening Monday would be the last day in the large-scale search effort, though police will patrol the shoreline in the hopes of recovering the body.
The Port Washington Fire Chief identified the boy as Port Washington High School freshman Tyler Buczek.  Friends say he was valedictorian for last year's eighth-grade class at Thomas Jefferson Middle School.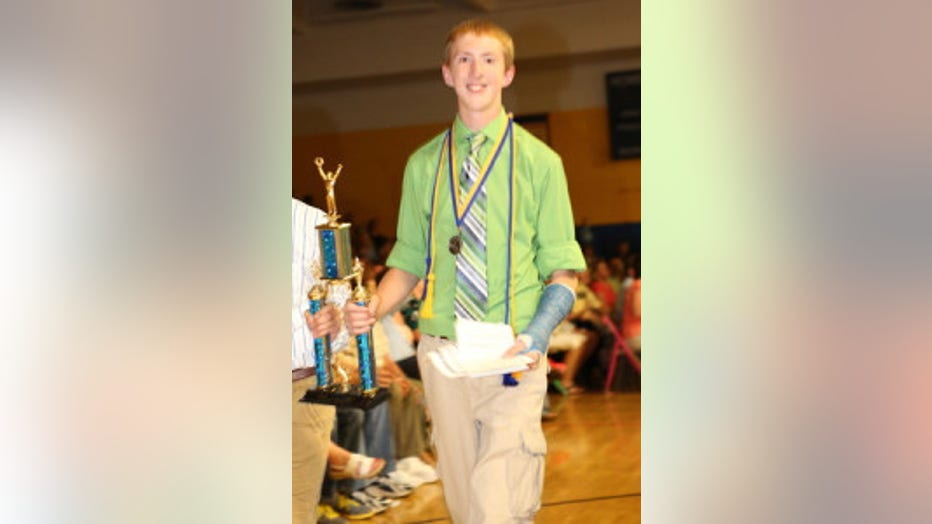 Buczek was swimming with friends on Sunday, September 2nd when he disappeared just east of the filtration plant in Port Washington.
Brenda Hess has two children who went to school with Buczek. 
"I'm extremely upset. I'm almost to the point of tears right now. It's horrible. I can't even imagine what his family is going through right now," Hess said.
In a news conference Monday morning, September 3rd, officials say boats, divers and crews from Port Washington, Ozaukee County, Mequon, Thiensville and Cedarburg were scouring the coast for him.
"The boats are equipped with a scan sonar device that picks up things on the bottom of the lake.  It was pretty rough for them to differentiate things yesterday just because of the wave activity," Port Washington Fire Chief Mark Mitchell said.
Mitchell says the water can be misleading.
"Our divers can walk maybe 50 to 75 yards out and be maybe waist deep, and that's basically sand. Then, there's a drop-off.  I think a lot of these folks get in the water when we hear about these drowning, and they get a false sense of where they are," Mitchell said.
A Coast Guard helicopter also assisted in the search on Monday.
Counselors were on hand at Port Washington High School on Monday to help people during this difficult time.
Monitor FOX6 News and FOX6Now.com for updates on this developing story.
Related stories: