Kohl's is ending its Off/Aisle store concept, closing locations by Aug. 3
MENOMONEE FALLS -- Kohl's confirms it is ending its Off/Aisle store concept test -- and closing its four Off/Aisle locations on Aug. 3.

Kohl's brought two Off/Aisle pilot stores to southeast Wisconsin in spring 2016. Kohl's officials said at the time, "Off/Aisle offers customers who love to shop an exciting opportunity to browse and hunt for thrilling prices on quality merchandise from a trusted retailer, including apparel, accessories and home items at an incredible discount."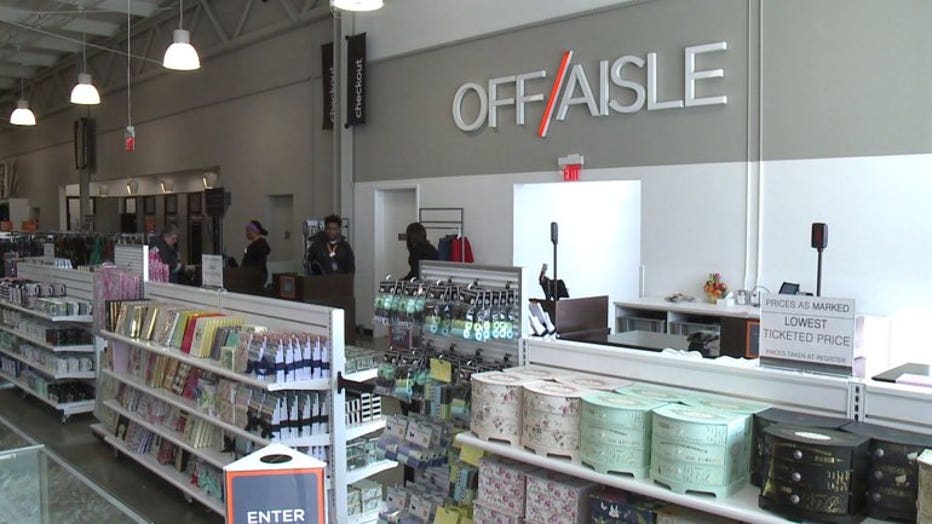 In a statement to FOX6 News on Tuesday, June 11, Kohl's said the following:

"We appreciate all we've learned during the Off/Aisle test about inventory management, operational efficiency, store experience and nimble, empowered store leadership. We also learned that our strength and ongoing improvements in inventory management across the company does not allow us to appropriately stock Off/Aisle stores at scale.

"We thank all of the associates who did a tremendous job with the Off/Aisle test. All associates from the Off/Aisle locations will have the opportunity to retain employment at nearby Kohl's locations."