"Klaus will be missed:" Kenosha County Sheriff's Department sad to announce death of K9 'Klaus'


KENOSHA COUNTY -- The Kenosha County Sheriff's Department is sad to announce the death of K9 "Klaus."

According the sheriff's department, Klaus became ill suddenly on November 27th, and was brought to an emergency veterinarian where he was diagnosed with internal bleeding, and masses on his spleen. Klaus' handler, Deputy John Lanctot and the department, made the decision to euthanize Klaus when the tests revealed more masses on his liver.

Klaus died peacefully on November 28th, with Deputy Lanctot at his side.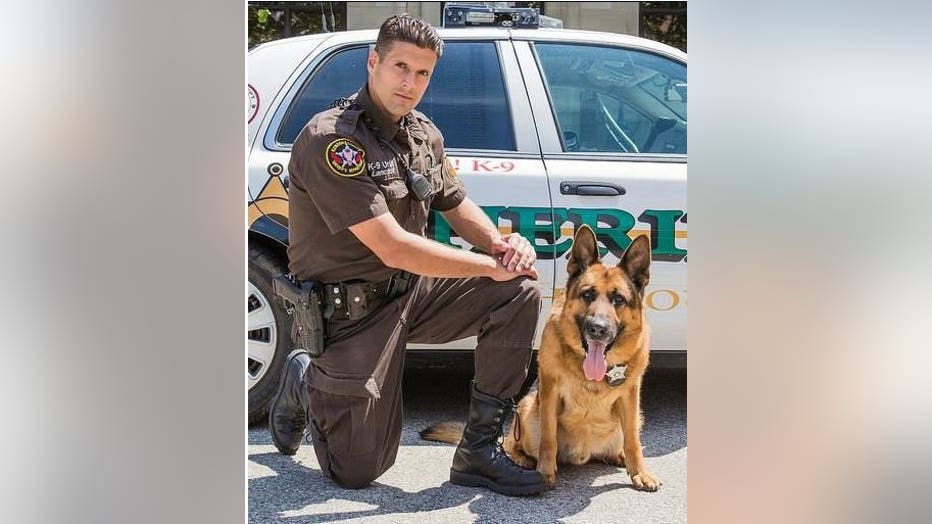 Kenosha County Deputy John Lanctot and K9 Klaus


The sheriff's department tells us Klaus was born in Germany in February 2010, and was purchased from Tops Kennel in Grayslake, Illinois.

Klaus and Deputy Lanctot began their training together in September of 2011, and one month later, the pair began working as a Patrol K9 team in Kenosha County.

Klaus faithfully served the citizens of Kenosha County for five years. Deputy Lanctot and Klaus were the second shift K9 patrol team for the department -- working primarily along the I-94 corridor. They were very active on I-94, making hundreds of drug and criminal arrests. The team conducted many public demonstrations, school searches, and public relations events.

"Klaus will be missed by the members of the Sheriff's Department, the Kenosha County Community, and Deputy Lanctot's family," said the sheriff's department.