KKK, Confederate flag stickers spotted on lunch cooler at city construction site; DPW investigating


MILWAUKEE -- An investigation has been launched after controversial stickers were spotted on a lunch cooler at a City of Milwaukee construction site.

A picture has been making the rounds on social media. You can see a sticker with the Confederate flag, and one reading the Invisible Empire Ku Klux Klan.

The man who took the photo says he spotted the stickers at 25th and Wells, and the workers who were doing road repairs refused to talk to him about it.

PHOTO GALLERY



Milwaukee's Department of Public Works is not happy. They released this statement saying:

"This afternoon, the City of Milwaukee became aware of this photograph posted on social media. The stickers are offensive to the Administration and DPW.  If, in fact, the cooler with the stickers belongs to an individual working on a City contract, it would be best if the individual works someplace other than the City of Milwaukee. DPW continues to investigate this matter."

This comes on the heels of another controversy involving city subcontractors. Sources say three workers from American Sewer Services were fired after a photo showing them with weapons on a Milwaukee job site went viral this week.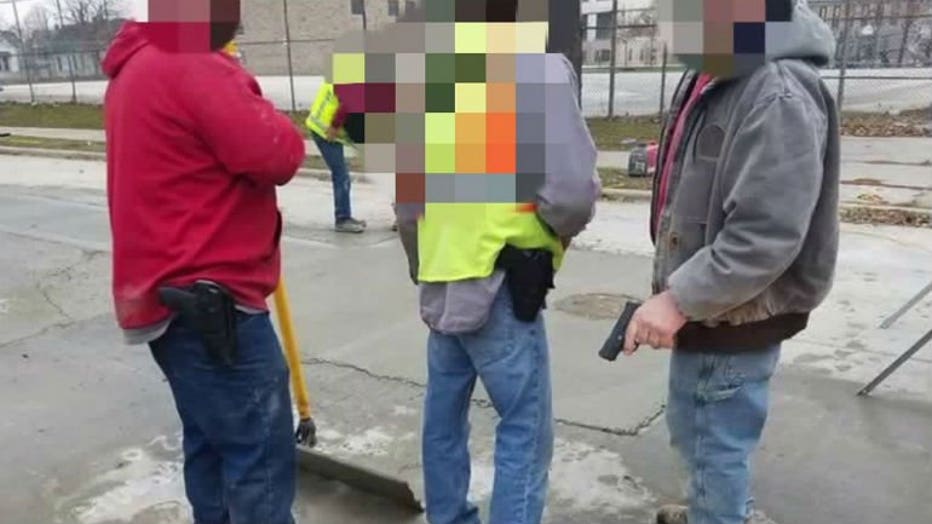 Contractors with guns -- 19th and Meinecke


Aldermen are vowing for rule changes to make sure it does not happen again.