Kettle Moraine teen, inappropriate images of girls, charges expected
MILWAUKEE - The Washington County Sheriff's Office is investigating illegal videos and photos taken of underage girls.
A 17-year-old boy, who as a student at Kettle Moraine Lutheran High School at the time, is suspected of taking the videos and photos of girls at a Washington County home over the past year.
The sheriff's office is looking into videos and photos of at least 10 girls that were taken without consent, describing them as "harmful" and "unlawful."
SIGN UP TODAY: Get daily headlines, breaking news emails from FOX6 News
Sheriff's officials said, in part:
"Investigators have worked closely with the Kettle Moraine Lutheran administration as well as several other school districts to help identify and notify the victims. The suspect is cooperating with investigators and was booked and released from the Washington County Jail pending necessary follow-up."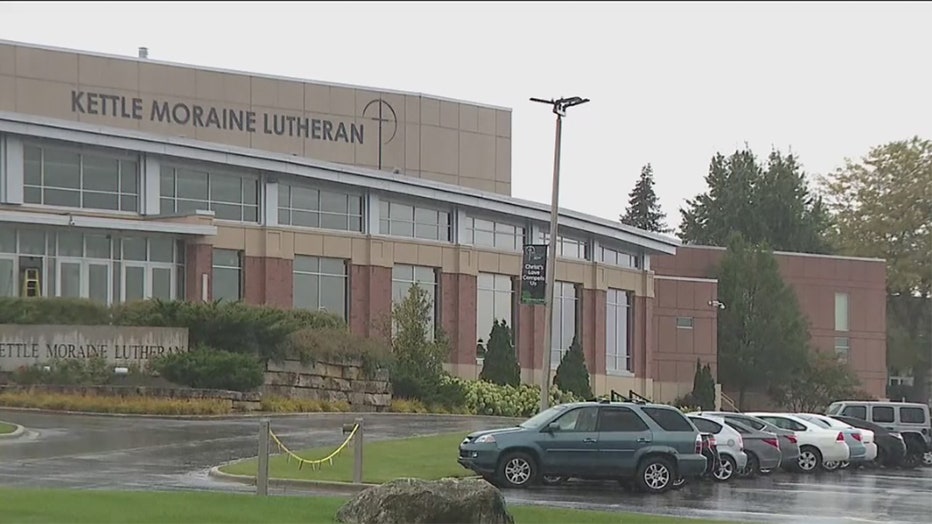 Kettle Moraine Lutheran High School
School administrators sent an email to parents that read, in part:
"We ask that you work with us to dispel any rumors and allow the investigators to complete their work so that the facts can be shared at the proper time out of love and concern for any potential victims in this case."
FREE DOWNLOAD: Get breaking news alerts in the FOX6 News app for iOS or Android.
The 17-year-old is no longer a student at Kettle Moraine Lutheran. Numerous felony charges are expected to be referred to the Washington County district attorney, the sheriff's office said. 
The high school said it is not commenting further on the ongoing investigation, beyond what the sheriff's office has provided. Anyone with information that could help law enforcement is encouraged to call the Washington County Sheriff's Office at 262-335-4846.